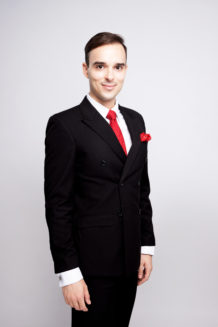 Guillaume Rué de Bernadac
Mr Rué de Bernadac is the President of the Académie de Bernadac.
A graduate of the Audencia Business School in France (accredited AMBA, AACSB, EQUIS), Mr Rué de Bernadac holds a Master in Business. Later he studied at Tongji University in Shanghai, where he developed a passion for China's multi-thousand-year-old culture.
The expertise of Mr Rué de Bernadac comes from his family experience. At a very young age, he was schooled in the codes of protocol by his grandmother, Mme de Bernadac. Mme de Bernadac and her father were private tutors at the court of the King of Morocco for decades since the 1920s. They taught children a brilliant and sophisticated education. Nowadays the Bernadac family is providing this valuable knowledge in China, also at embassies and large companies.
By launching Académie de Bernadac in China Mr Rué de Bernadac was eager to weave narrower links between the East and the West. He believes that China has a very high sensitivity for sophisticated knowledge, and is very sensitive to beauty, similar to French etiquette.
As a true etiquette professional, Mr Rué de Bernadac has completed his knowledge in London and Switzerland, in order to acquire an overview of the international etiquette. He also gives eloquence lessons at the Eloquence Club of Paris. Oenophile, Mr Rué de Bernadac holds a degree in wine knowledge from the WSET, the world's leading provider of wine education. Mr Rué de Bernadac has worked for the luxury goods and beauty industry: LVMH, for Dior, and L'Oréal Luxe. These experiences have strengthened his attention to details and perfection.
As a world's citizen, Mr Rué de Bernadac speaks 4 languages, has lived in several countries with various cultures, he also has played the piano for 20 years, skis, and is involved in charity with the Rotary.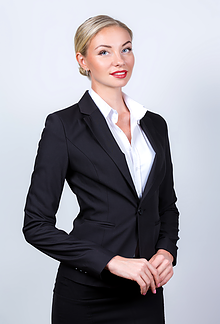 Svetlana Kulnieva
Svetlana Kulnieva is a professional etiquette teacher at the Académie de Bernadac, specialised in lifestyle, elegant behaviour and deportment.
Ms Kulnieva has more than 10 years of working experience as a model in the fashion industry. She also works as a personal fitness trainer for women and has developed programs helping redefine women's body shape.
 
Ms Kulnieva finished her modelling studies when she was 14 and started her career in Ukraine before expanding it to Europe. Throughout her professional modelling career, she played in movies, participated in multiple fashion shows and was the face for many fashion brands. Ms Kulnieva has been working for glamorous brands such as Prada, Dior, Chanel, Mercedes, Ferrari and many others.
 
China is a source of inspiration for her. Ms Kulnieva is fascinated by the development of this great country. She always believed in the power of elegance and dedicated her career in not only motivating women but in helping them to develop their effortless allure.
 
Furthermore, drawing from her experience in modelling and coaching Ms Kulnieva grows a passion for helping the woman in building their attitude and self-confidence. She believes that etiquette helps people achieving goals because it requires rigour, patience and willpower, all qualities that one needs in her life to be successful.

Alexey Golikov
Alexey Golikov is a professional etiquette trainer at the Académie de Bernadac, specialised in lifestyle and social skills.
Mr Golikov has been making a successful modelling career around Europe and Asia for more than twelve years with collaborations for numerous luxurious fashion apparel and cosmetic brands such as Calvin Klein, Polo Ralph Lauren, Giorgio Armani, Cartier, Tiffany & Co., Van Cleef & Arpels, Martell and Johnnie Walker among others.
 
During his career, Mr Golikov realized being successful rely not only on delivering good performances but also to consciously improve social and personal skills. So came for him a deeper interest for etiquette, as a key factor of success for a career. All these factors add up to why he enjoys being part of Académie de Bernadac. Mr Golikov believes that a well-behaved, well-mannered and thoughtful person not only achieves success but also enables him/herself to lead others, and generate positive interactions through both personal or professional circles.
 
Being fond of Chinese culture, has been studying Mandarin and Chinese culture at the University.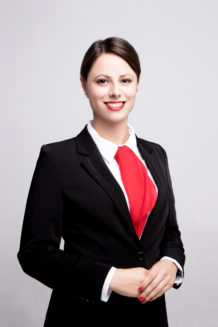 Miona Milakov
Miona Milakov is a professional etiquette trainer at the Académie de Bernadac, specialised in social & business manners and children's etiquette.
Ms Milakov studied Management and Organization at the University of Belgrade (accredited CAQA ENQA), founded in 1808. She holds a Master in Business as a graduate of DOBA Business School in Maribor, Slovenia (accredited SQAA, ENQA, EFQUEL). Later through participating in a cultural program in China, Ms Milakov had the chance to meet the beauties of Chinese culture.
Etiquette has shaped and changed Ms Milakov for the better. Since she was a child model, she had a strong passion for beauty and glamour. She has almost a decade of experience in empowering adults and youth in term of self-confidence, elegant attitude and outstanding manners. Ms Milakov worked closely with the Ministry of Youth and Sport of the Republic of Serbia, Youth organizations worldwide and several international kindergartens in China.
Moreover, from her experience in coaching, Ms Milakov believes that every person has the inner and outer beauty which in alliance with etiquette codes can be transformed into divine beauty. She strives to help people making that alliance so they can have a successful and divine life.
As Ms Milakov comes from a big family, she admires Chinese family tradition and customs. She is amazed by the Chinese's willingness to improve themselves in term of beauty and etiquette. Therefore she continues her career here in order to be the part of the brilliant future.
Ms Milakov speaks 5 languages, she has lived in several countries with different cultures. She is an alumnus of the AIESEC organization.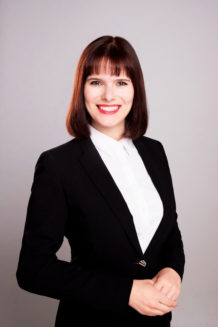 Janine Jakob
Janine Jakob is a professional etiquette trainer at the Académie de Bernadac, specialised in success & happiness, passionately focusing on business and life skills as well as employees' well-being at the workplace.
Ms Jakob holds a Master degree in International Business from Munich Business School in Germany and Skema Business School in China, with around 10 years of international work experience at a global Fortune 500 IT company. In parallel to school and university, she also worked in a German high-class restaurant for 8 years. In Suzhou, Ms Jakob founded the Happiness Association and is the Community Manager of an international female community called GGI, as well as Internations to regularly host networking events with locals and expats in Suzhou.
Ms Jakob believes good manners, knowing about etiquette, having a strong mindset, as well as improving your soft skills are important in order to deliver better performances in your professional environment. It has been proven that people who developed happiness and self-confidence skills are the most efficient one with the most successful careers throughout their life.
Shortly after arriving in China, Ms Jakob fell in love with the Chinese culture and food, diverse mentalities, and the variety and opportunities the country has to offer. China is a miracle in many ways and Ms Jakob enjoys living here.
In her free time, Ms Jakob is a passionate salsa and bachata dancer.