Dear ladies and gentlemen, having good telephone etiquette is the initial point for creating a great image of yourself, as well as a good relation with the person calling. Furthermore, in a professional environment it is also about the image of your company you communicate. How to answer, introduce yourself, end the call, having proper words of a well-educated person: let's review these crucial elements together.
Make a call – loudspeaker
DON'T: Don't use the loudspeaker, you will in the first place disturb everyone around you and the caller will have the unpleasant feeling to hear you very far from the phone.
DO: Speak right into the mouthpiece or if needed use a headset.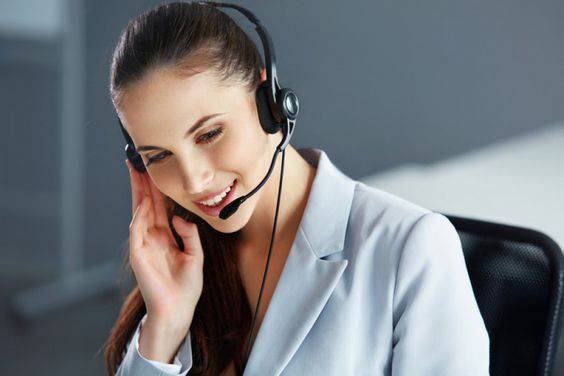 Make a call – voice tone
DON'T: Do not eat or chew gum while talking, it would make an unpleasant noise. If you are going to sneeze or yawn, avoid to let the caller knows by moving the phone aside your face.
DON'T: Do not eat or chew gum while talking, it would make an unpleasant noise. If you are going to sneeze or yawn, avoid to let the caller knows by moving the phone aside your face.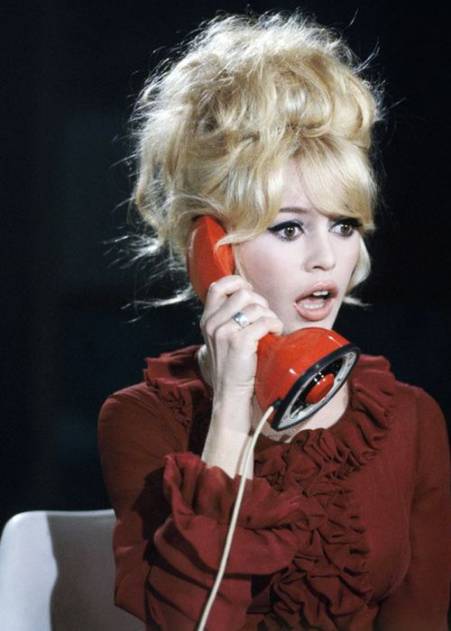 Make a call – call in public
DON'T: Don't be too noisy, avoid to disturb people around. Avoid to pick up the phone in a restaurant, public transport, or if you cannot isolate yourself.
DO: Speak quietly and discreetly. If you are at a meeting you shall take the call only if it is an emergency. Apologise and leave the room before answering the phone. If you need to go outdoor to take the call, be at a distance far enough not to be heard by others.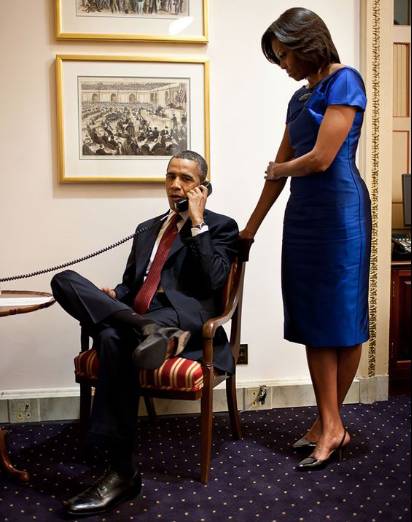 Answering the telephone/Greetings
DON'T: "Wei", "Hi" may be convenient with friends, but not in a professional environment. It doesn't show credibility or professionalism.
DO: When receiving a call, you should mention a greeting (Good morning/afternoon), your name (Guillaume speaking), potentially your company (Académie de Bernadac), and a polite sentence like "how may I assist you?" "what can I do for you?".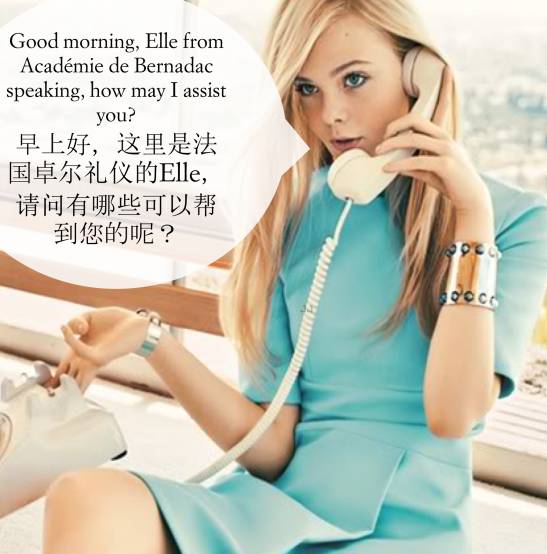 Introduce yourself
DON'T: When giving a call, don't start straight away to talk about what you want to know / to get. The person you are calling needs to understand who is he/she talking to before being able to answer properly.
DO: Make sure to give all the necessary information for the receiver: your name, including the correct spelling, your company and its field of activity, your position and of course the reason of your call.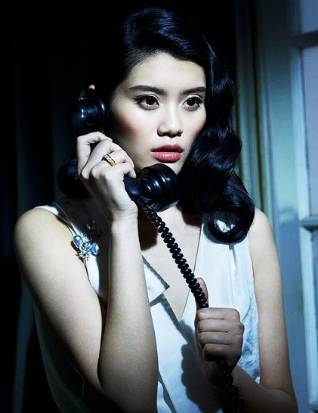 Proper telephone language
DON'T: At all costs, avoid sounding abrupt as you can see with the following examples:
— "Hang on."
— "Hold on."
— "Who's calling?"
— "I can't hear you, speak up!"
DO: Rather attempt sentences as "Will you please…Would you please?" The following vocabulary would be more appropriate:
— « May I put you on hold?"
— "May I know who is calling please?"
— "I am having a little difficulty hearing you. Could you please speak up?"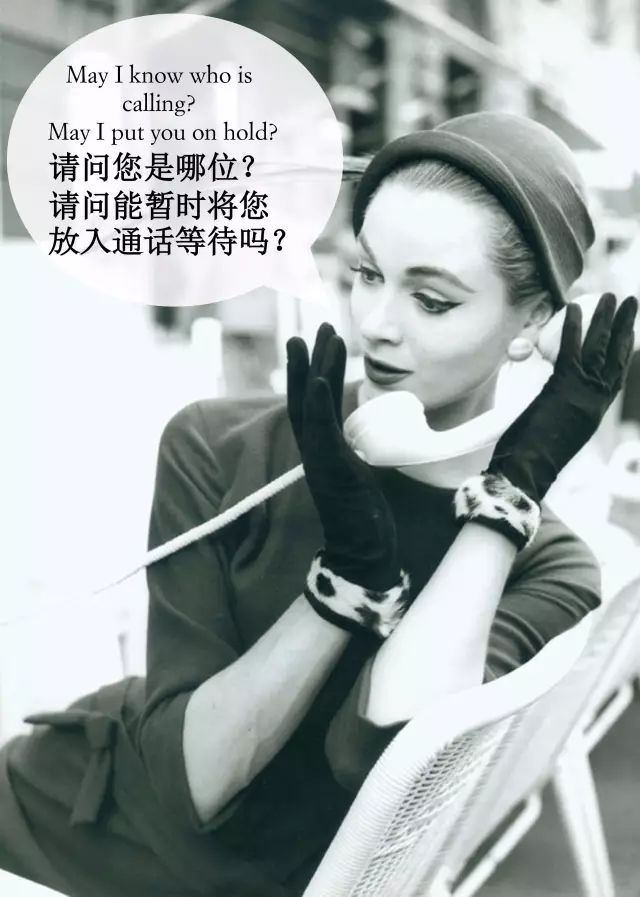 Put callers on hold
DON'T: the rule is quite simple; you should never put anyone on hold unless it's absolutely necessary.
DO: Always ask it to your caller: "Do you mind holding?" or "May I put you on hold?" and wait for the response before doing it. When returning to your caller, remember to thank them for waiting. You can even offer to call them back at a specific time.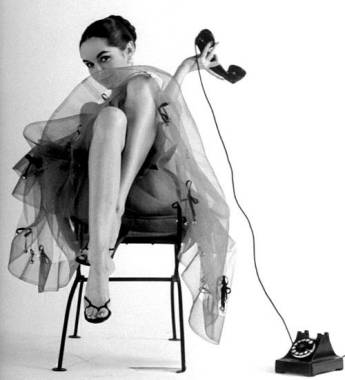 Closing the conversation
DON'T: Say "Good-bye" not "bye-bye," "Okie-dokie," "Alrighty," or any other slang phrase.
DO: Start talking in the past tense and use "closing" phrases: "I'm really glad you called" or "I'm glad we resolved this concern". Never forget to thank them for calling.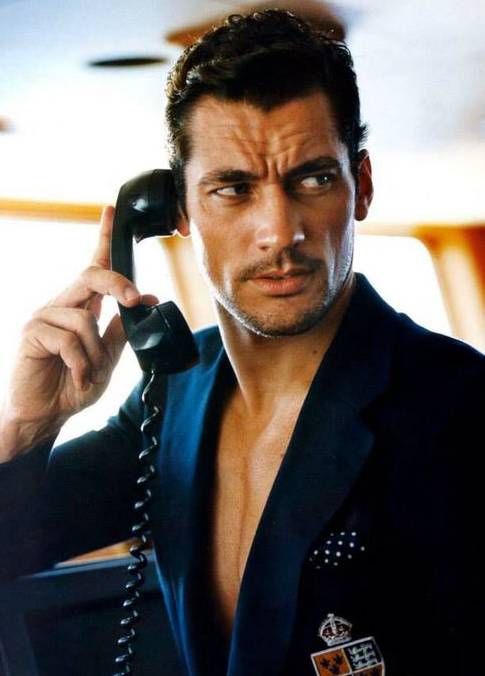 Ladies and gentlemen, you are now able to answer and give a phone call as a well-educated person without any Etiquette mistake. I invite you to let a comment below, letting us know if you have any suggestion or uncertainty about this daily topic.