Dear ladies, we prepared all the must-try styles below, how to wear them and some tips when buying shoes. Read further, you may be wearing them out of the house shortly.
1. Must-try styles -Shoes with chain accents
From the office to the weekend, these gold chain-embellished shoes are anything but basic and inelegant.

Styling tip: Match the style and colour of the shoe's chain with your accessories: bag strap, jewellery, glasses strap…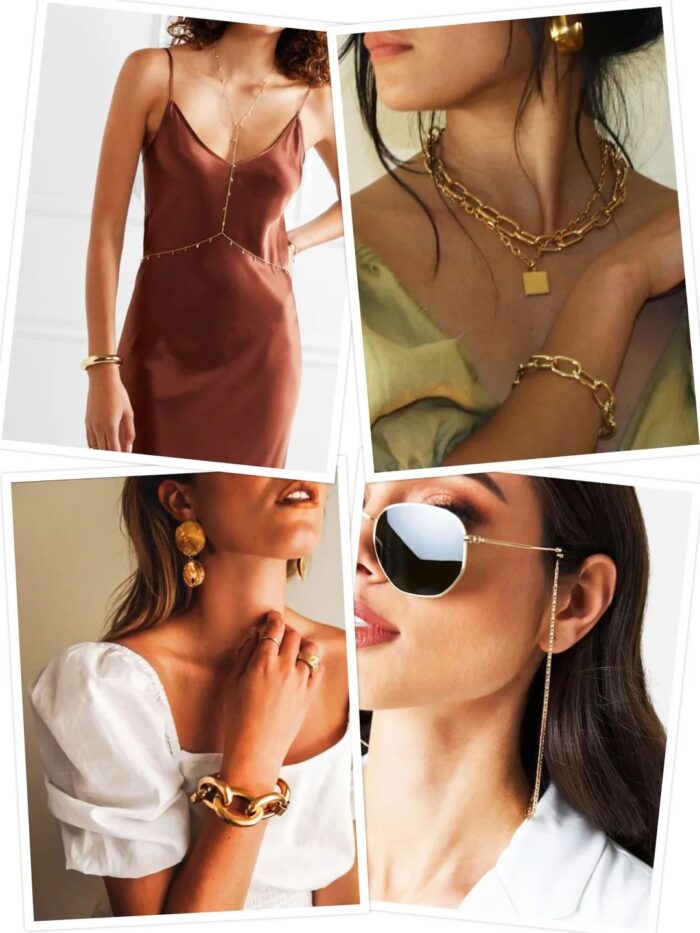 2. Sparkle on shoes
Another shoe accessory that adorns your style. When you have this type of shoes it's easier to make a choice when dressing up since this is 2 in 1 combination. Sometimes you don't even need more jewelry.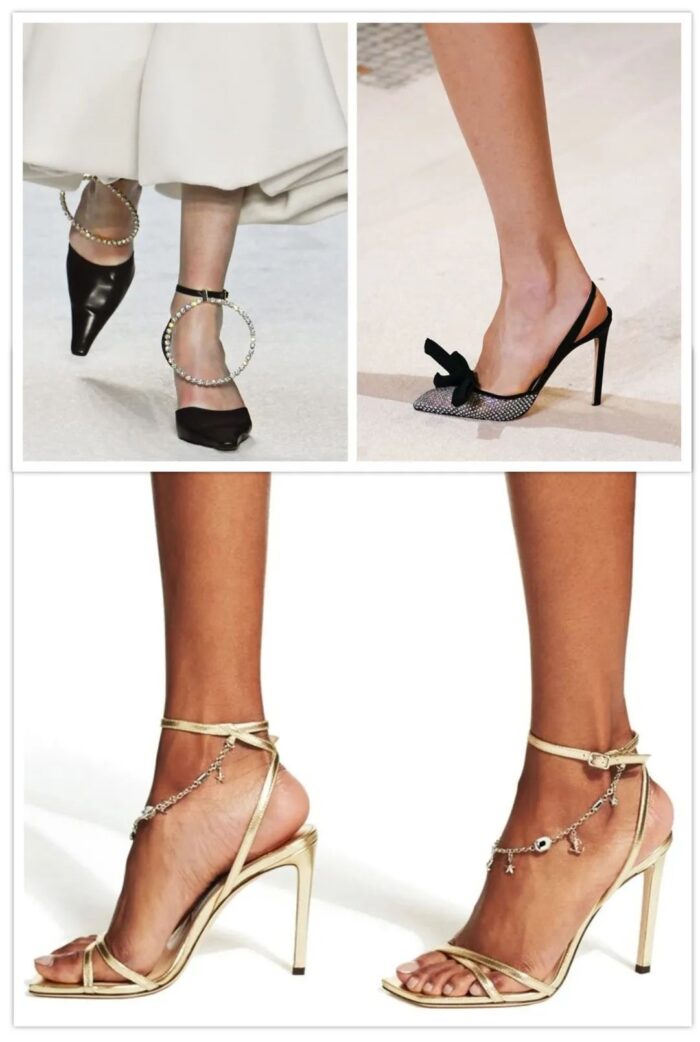 Styling tip: Here you are already putting an accent on your shoes. To compliment them you can have a shiny skirt/pants with less catchy top or shiny top and plain bottom. You don't want to be a shiny disco ball.

I would personally recommend having a plain top and interesting bottom that is matching your shoes, this way you have glitter free zone in between.
3. Mary-jane pumps
The charming style has been around forever but it's one of the footwear spotlights in recent years.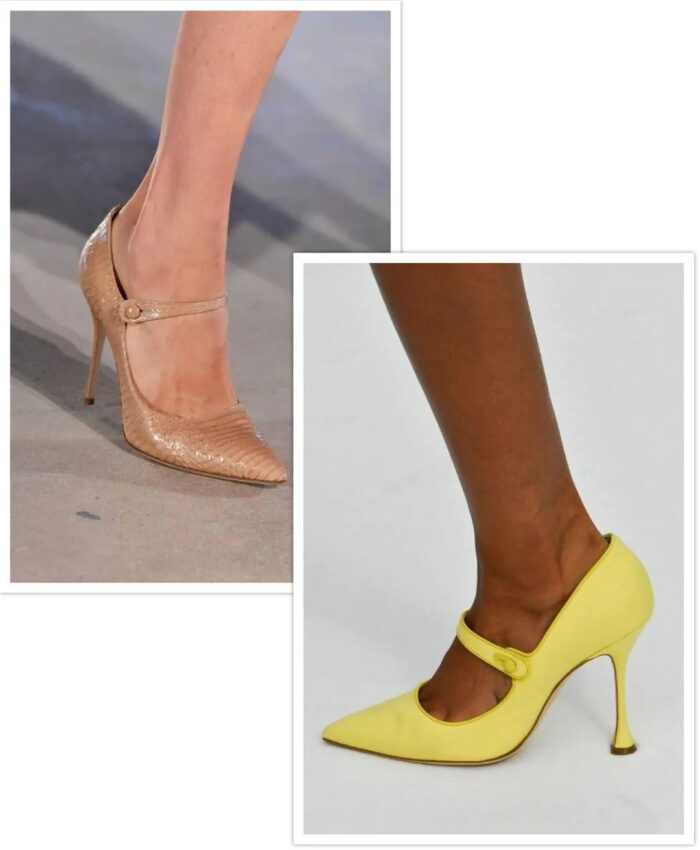 Styling tip: a pair of Mary Janes adds a sophisticated finishing touch to a formal skirt-and-blazer ensemble.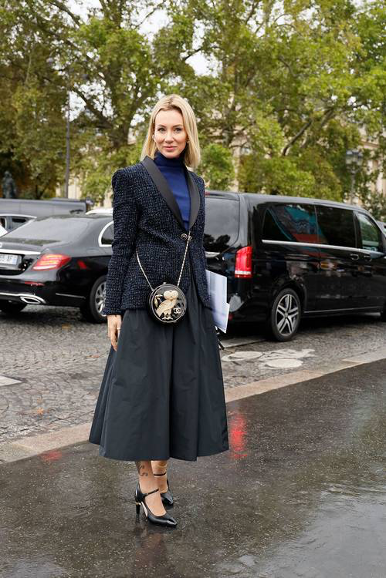 They can go great with jeans or trousers, but the pants must allow the shoe to stand out.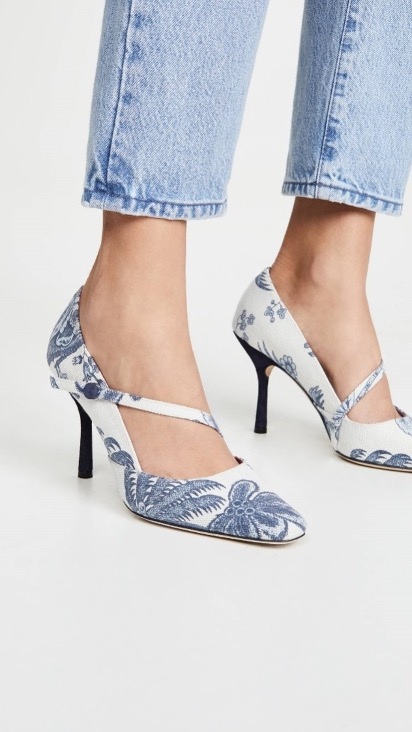 Recommend to pair them with a cross-over bar or a clutch.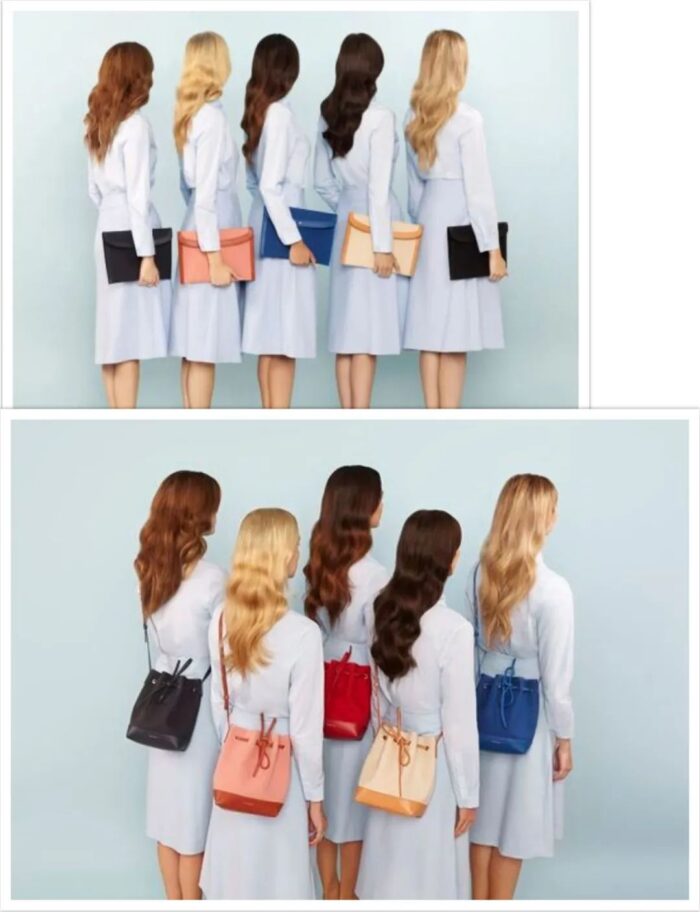 4. Quilted Mules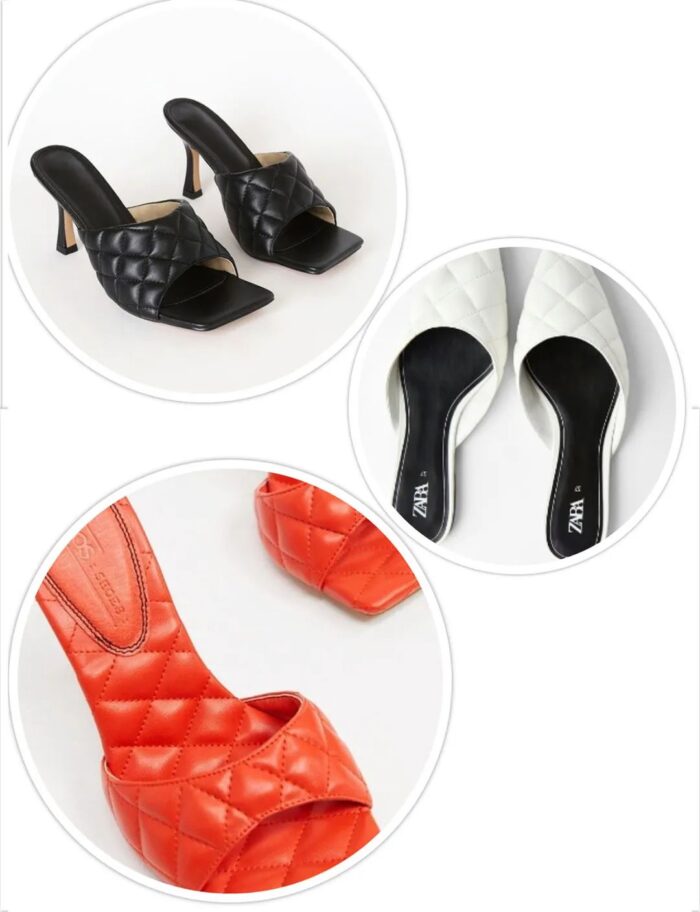 Quilted, pillow-like mule is great for someone who walks everywhere and wants a shoe that's chunkier and more durable than those skinny heeled sandals. Additionally, they make your feet look small!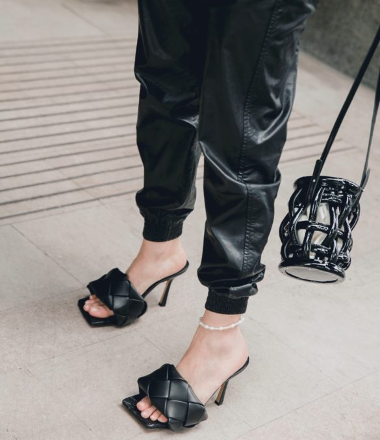 Styling tip: They are easy to wear and style. Basically, there is a wide choice, but I think they look stunning in a combination with pants and an oversized clutch. They are also easy to wear in fall so it's a good investment.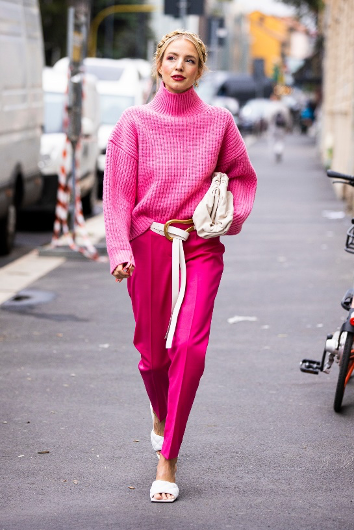 It's very common to match them with a quilted bag as well.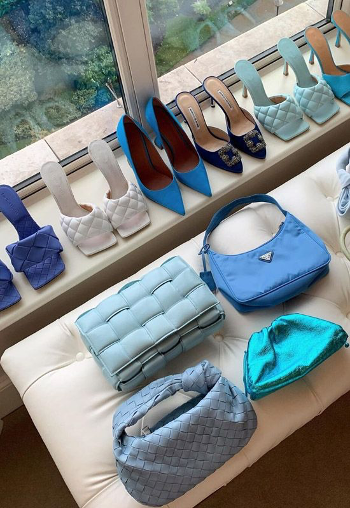 If you like to be bold, then you can wear them in a different colour to have strong contrast and statement piece.

5. 不对称绑带款
These asymmetrical strap sandals will draw the eyes downward and invite compliments from all your friends.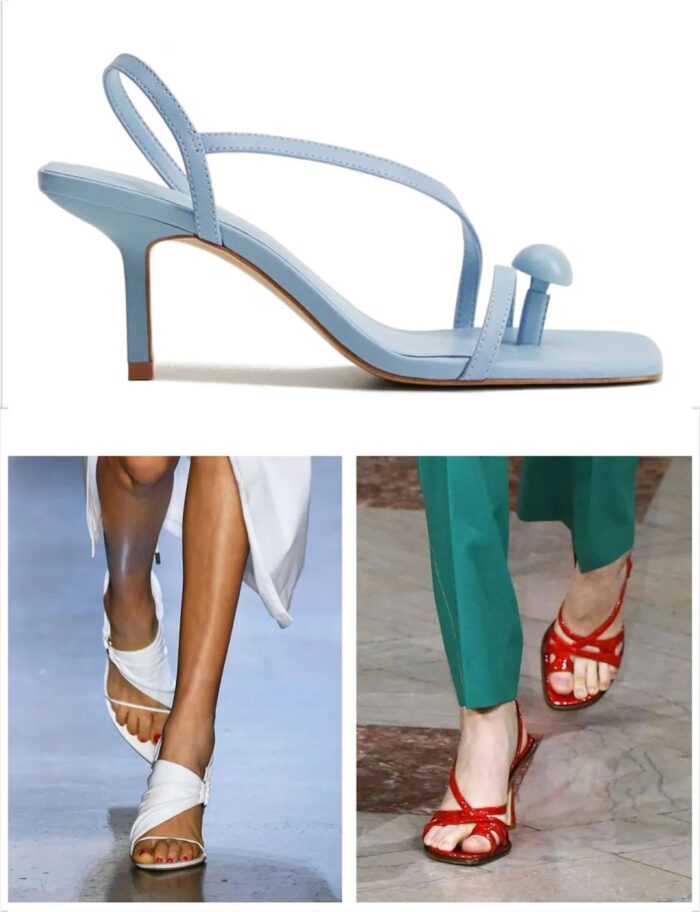 Styling tips: Style them with your favourite summer dress or shorts. There is no point in hiding these shoes, so don't match them with pants not jeans.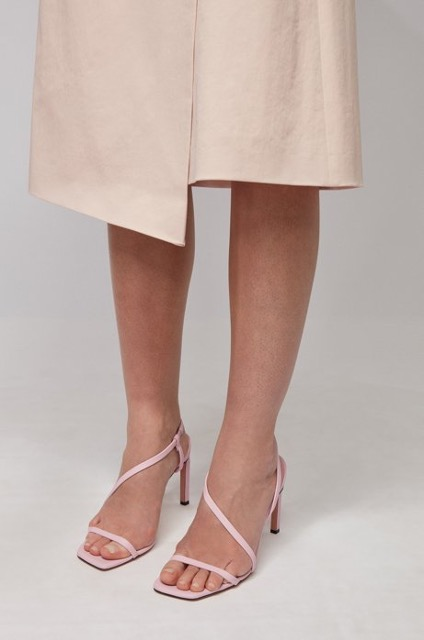 I would say they go particularly well with a silky midi-skirt, they look much more elegant and sophisticated.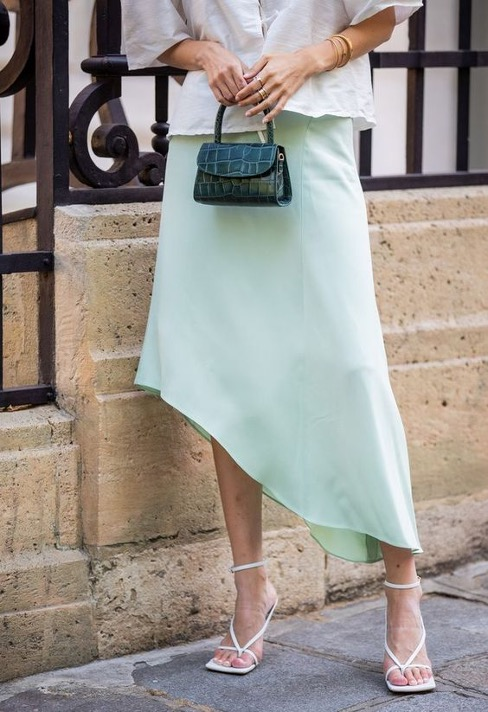 6. Tips when buying shoes
Go shopping in the evening or on a hot day – throughout the day your feet get swollen and can change their size up to half a number. Therefore, in the evening there's less chance to make a mistake.
When buying flats, press them on a side to see how flexible they are. The softer, the better.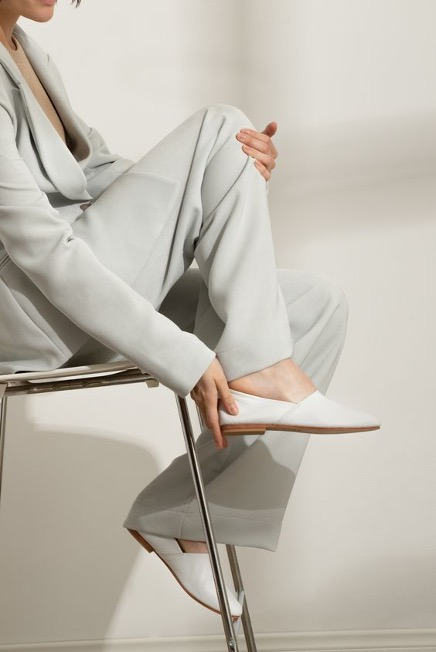 Think about heel height beforehand –Better decide earlier how tall your heel should be so you can save time and focus properly. All these mentioned trends are available with different heel style and height.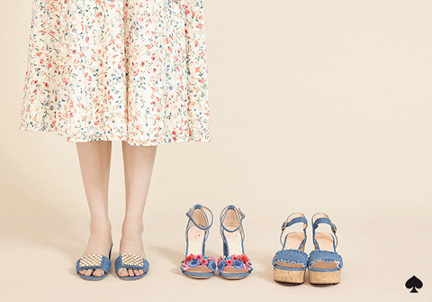 Spray your shoes with a waterproof spray before you start wearing them and a few times more throughout the year – it will create a protective layer that will allow you to have a long-lasting pair.
Do you have some other tips we can use when buying shoes? Don't hesitate to share with us! Have fun while shopping next time!