Dear ladies and gentlemen, today is White Valentine's Day. For this occasion, we have invited a French KOL specializing in men's fashion to give us an introduction to the seven types of shoes your man must-have. If you see a style here that he doesn't already have, it may be a good gift idea for this special occasion.
The gentleman dilemma
In a perfect world, a gentleman should have a dedicated pair of shoes for each type of activity: working, casual Friday, gala dinner, walking on the beach, etc. But first, let's learn these seven classic styles, which is a good start.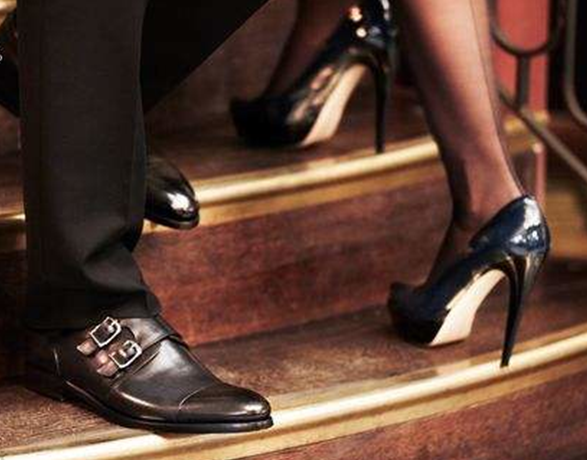 The shoe for a suit
Of course, how could we avoid this one? Brogue shoes, or loafers for the most audacious gentlemen, they should have a gloss finish and preferably with a frosting. Your man will look outstanding.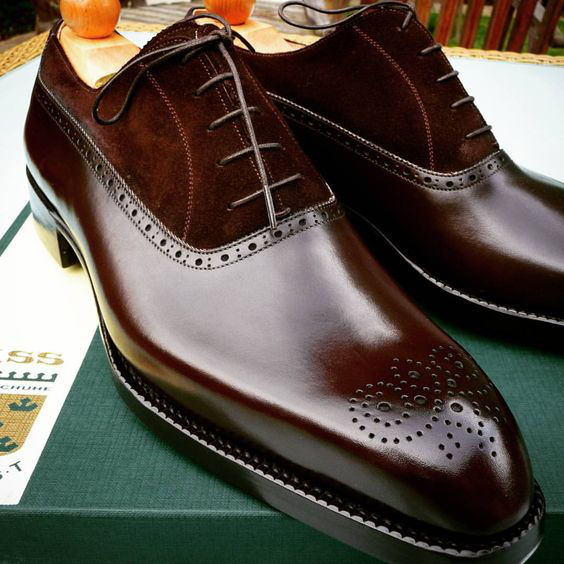 When: For working in a formal environment, or attending galas or weddings, etc. It's very hard to go wrong with this choice.
Attention: No long forms of shoes which would enlarge the appearance of the feet. This is about social survival.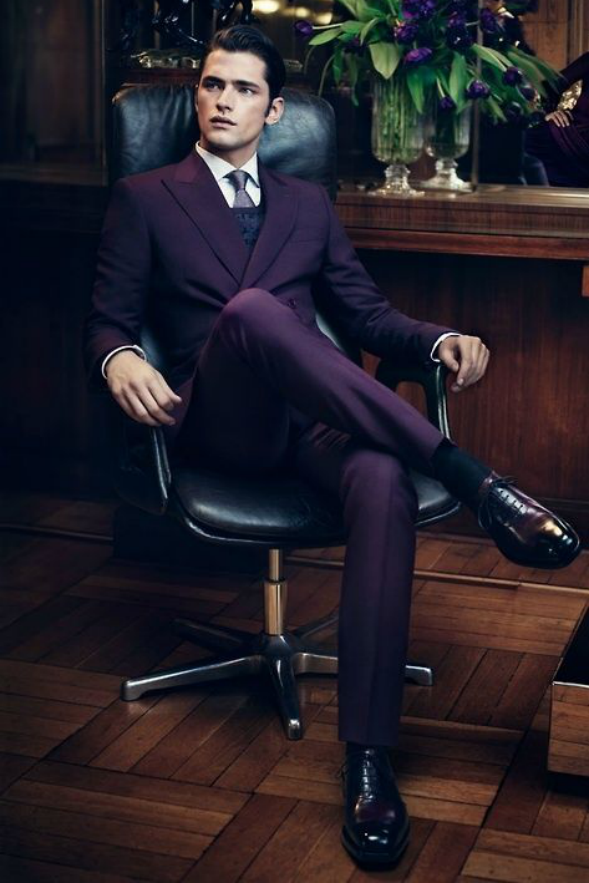 The Chelsea shoe
切尔西鞋,尤其采用小牛皮材质的切尔西看起来更加漂亮。选色十分保守含蓄,当然您也可以选择稍微独特的颜色(但尽量不要太夸张)搭配职场休闲装。
This shoe is beautiful if made from veal skin, it may be worn in a conventional color but you may also pick a slightly more original one (nothing awkward), for a smart-casual look.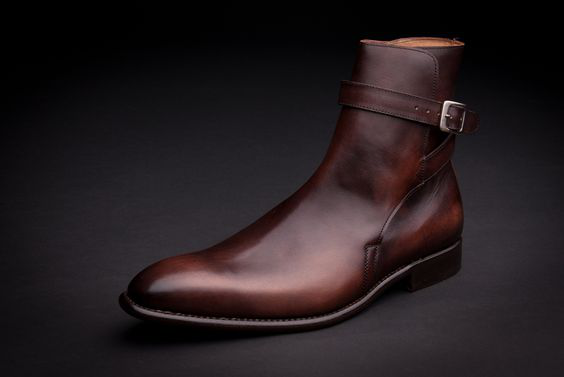 When: Social gatherings, for weekend activities in town.
Attention: It has to be worn with trousers long enough to cover the top without showing it, even when seated.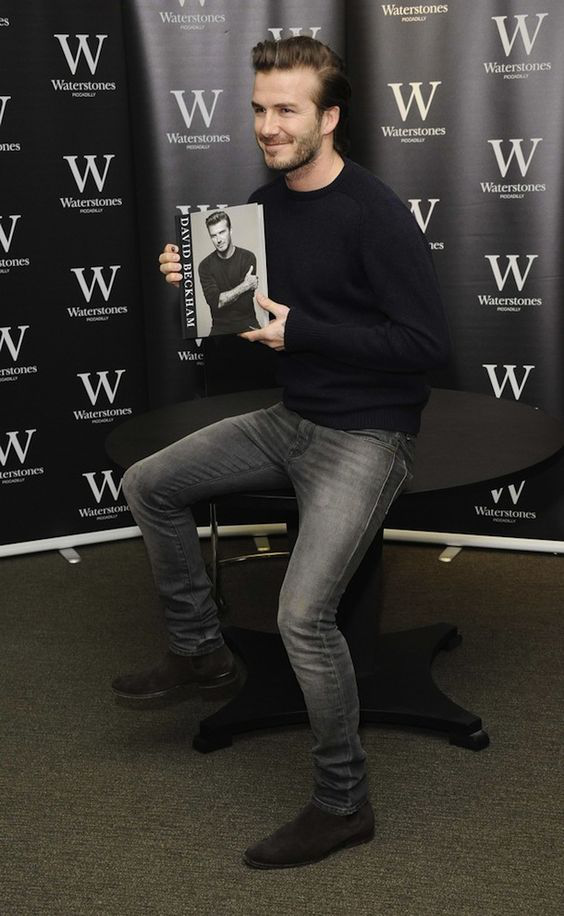 The single-cut shoe
Usually, shoes are made from multiple pieces of leather sewn together. But this type has an upper that is cut from one single piece of leather, creating a sense of simplicity but also a kind of arrogance: you need to be daring to pull off this style!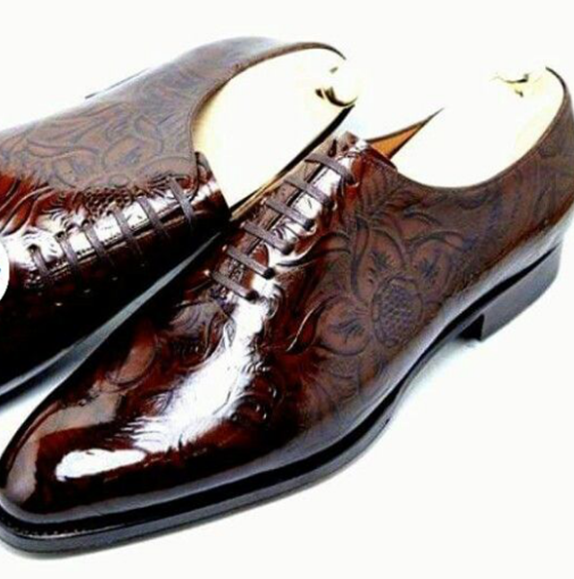 When: Professional, formal, or social occasions, often with a grey suit.
Attention: Almost all the regular colours are fine but in their dark versions, like dark plum, dark blue.
The black shoe
Once a gentleman starts to pay attention to his style of shoes he tends to forget to buy ordinary black shoes, but this is a mistake! Black shoes, like the oxford style, may be paired with formal attire or worn to bring a more formal look to a casual outfit.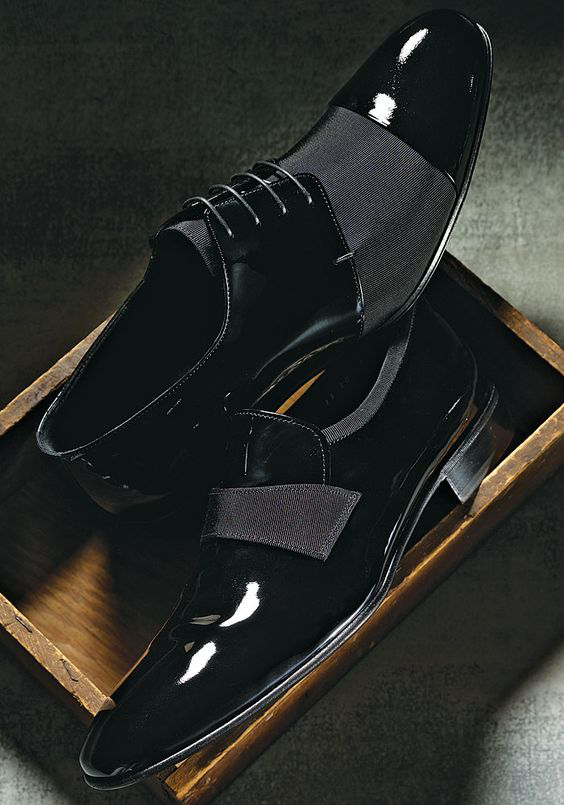 When: Depending on the shape and the style it may fit every situation.
Attention: Black colour is most beautiful when properly maintained, don't forget to wax your shoes regularly.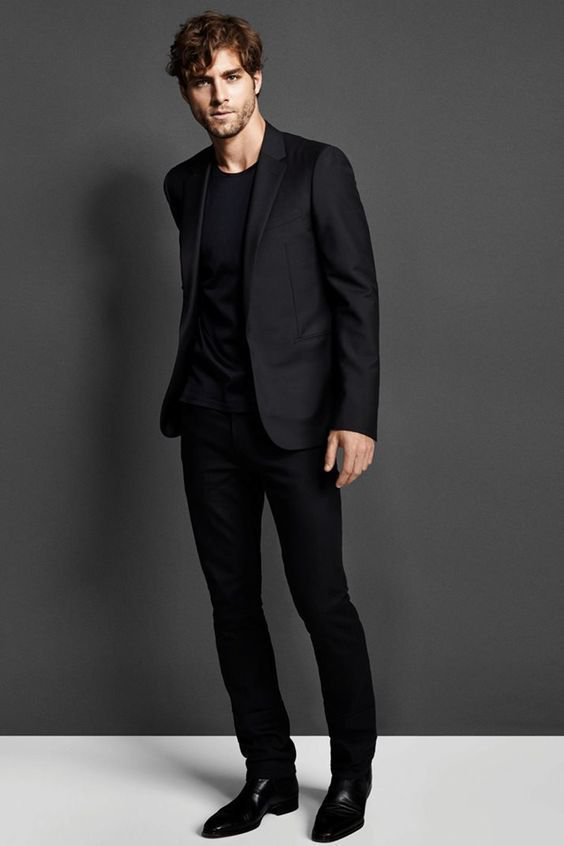 The derby shoe
Derby shoes present the opportunity to display some audacity in the choice of colour. These shoes are made for elegant attire and allow you to show off your personality. Express yourself and dare to show some originality!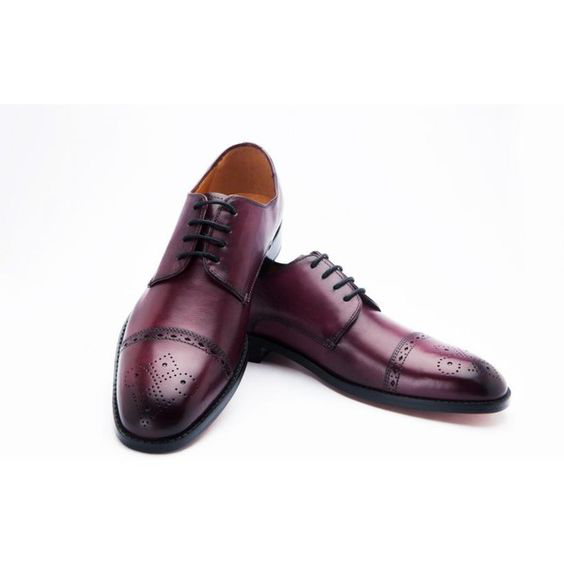 When: This style is better for social events with friends, or potentially a casual Friday at work.
Attention: A burgundy colour has the advantage of pairing well with grey, navy blue and black.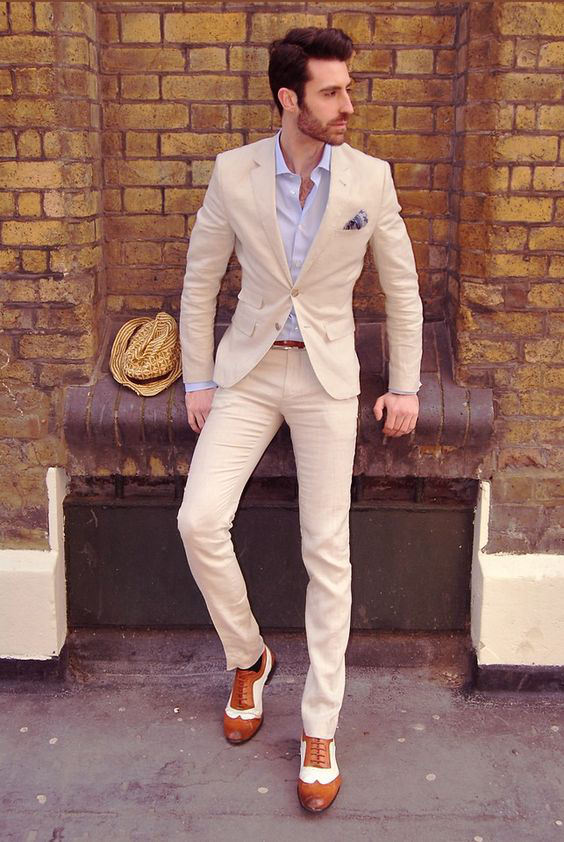 The adapted shoe
Here the gentleman aims to show he knows the codes of elegance so well that he is now able to twist them slightly. We suggest either a sophisticated loafer with an original colour, or the double monk strap.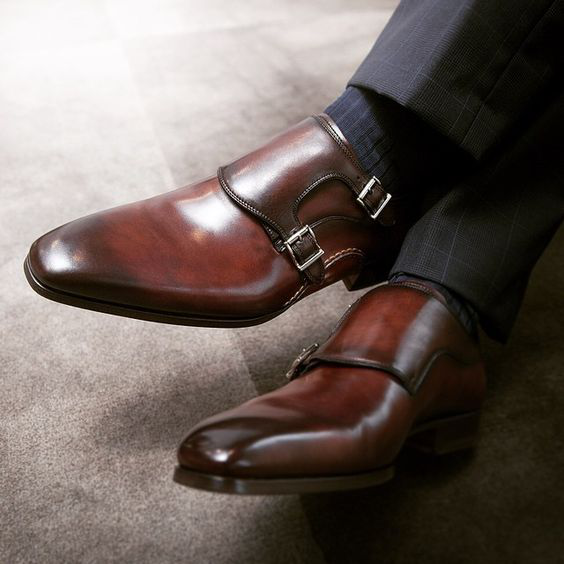 monk strap shoes
When: Same as the derby shoe
Attention: These shoes are not for daily life; they should be kept for special occasions when your gentleman will shine.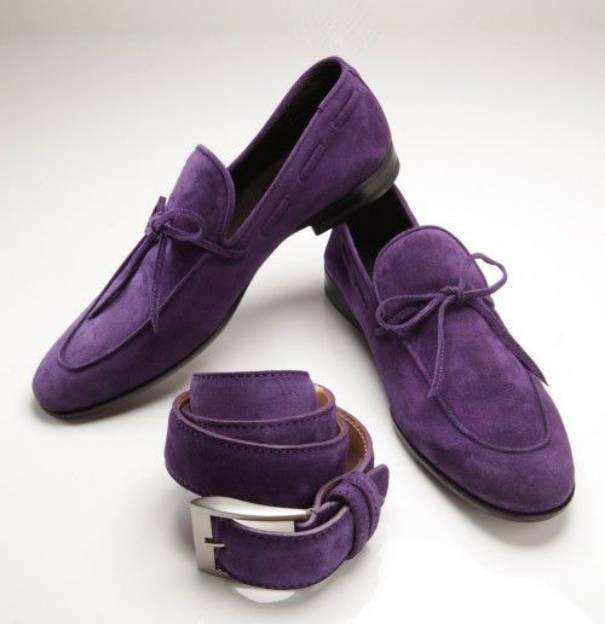 紫色乐福鞋 purple loafers
The boot
Yes, boots – strong and made from generous leather – are essential for gentlemen living in large cities.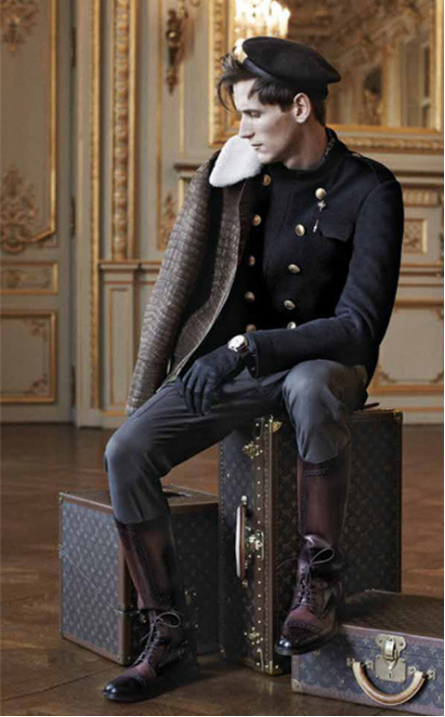 When: For your weekends and holidays only, or if your workplace allows you to express your sense of fashion freely.
Attention: Ideally made from two types of leather for a distinguished look.
Trust me, ladies, all gentlemen want to own these types of shoes. I wish you now to enjoy a great white Valentine's day!