Dear ladies, some queens are known as style icons, always managing to look perfectly put-together and event appropriate, yet elegant at the same time. Here are the lessons we can all learn from their style choices and build our queen looking outfits!
Meet our queens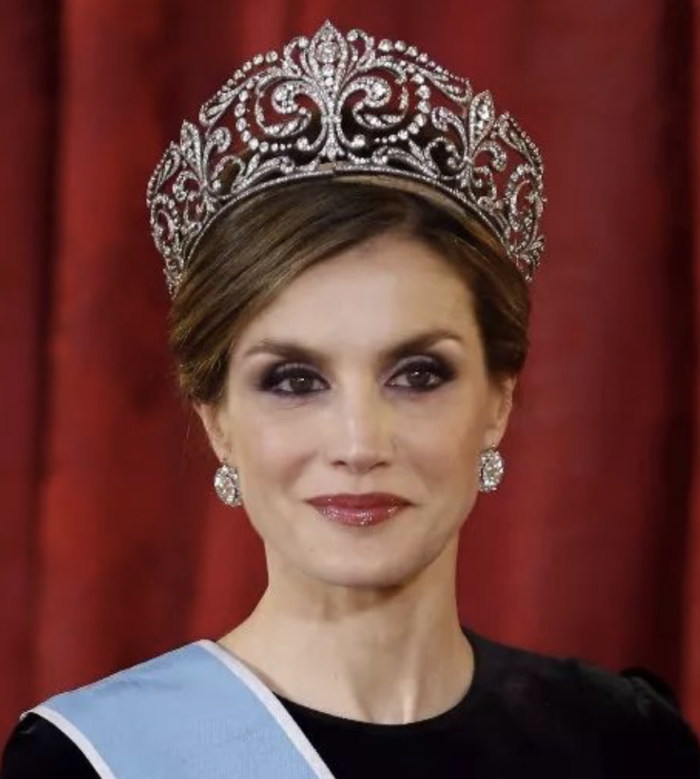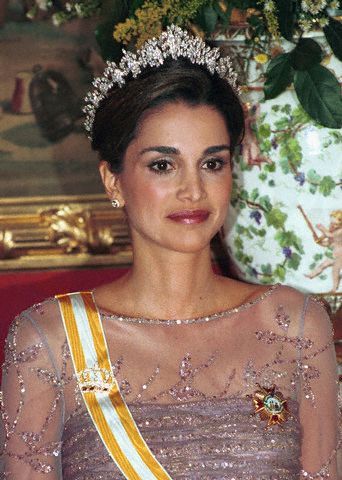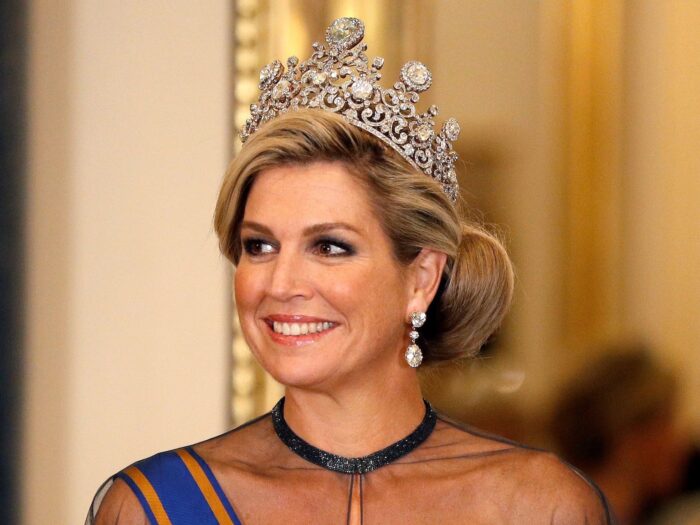 Embrace brights
As the queens aren't afraid to go bold with the colour palette, you shouldn't be either. The secret to working it the Queen's way is to pare down with neutral accessories.

The Queens say that bright outfit makes you visible in the crowd of people. Have the spotlight just for you!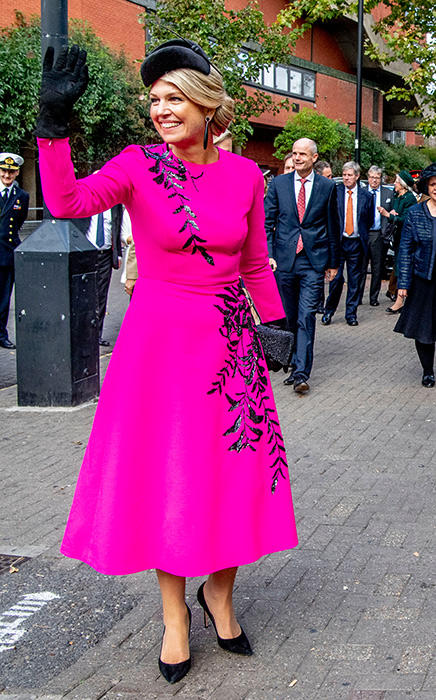 Don't forget that accessories should match in colour & material, in this case same neutral color, especially a bag and heels.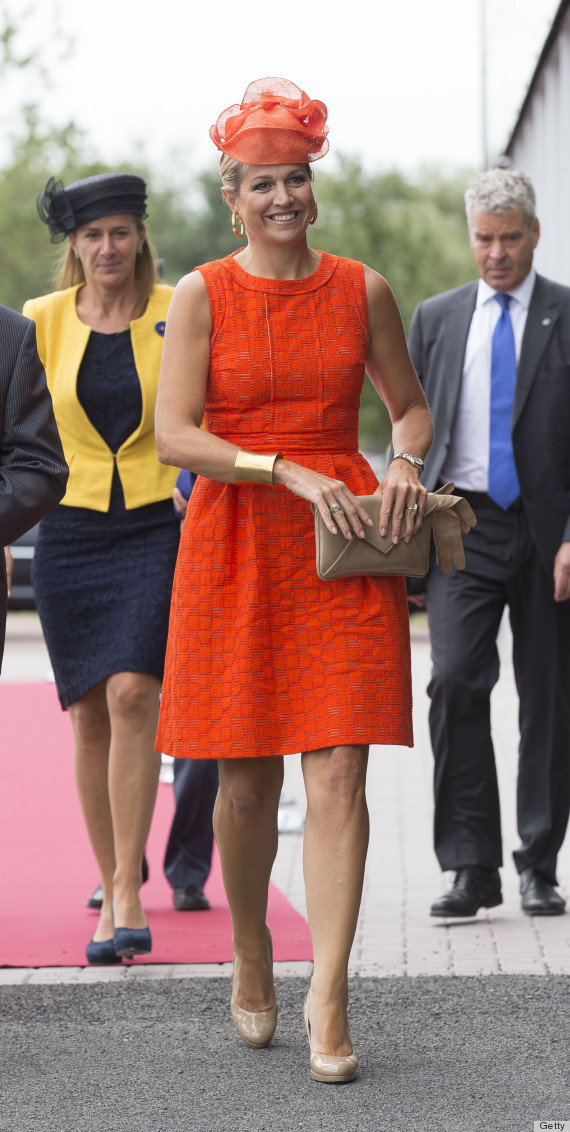 Have clothes in 'Royal blue'
For gala events, like state dinners, queens will wear a gown in 'royal blue' color. The name says it all.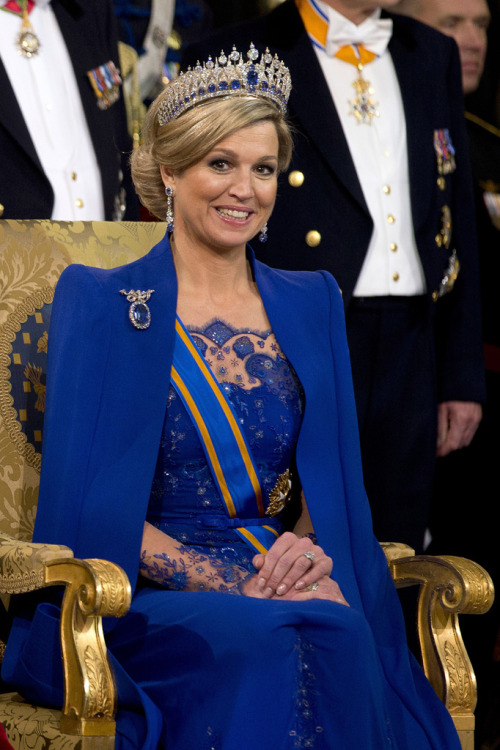 Dark colours are always the best choice in formal occasions, it's gives you dignity and slimmer appearance.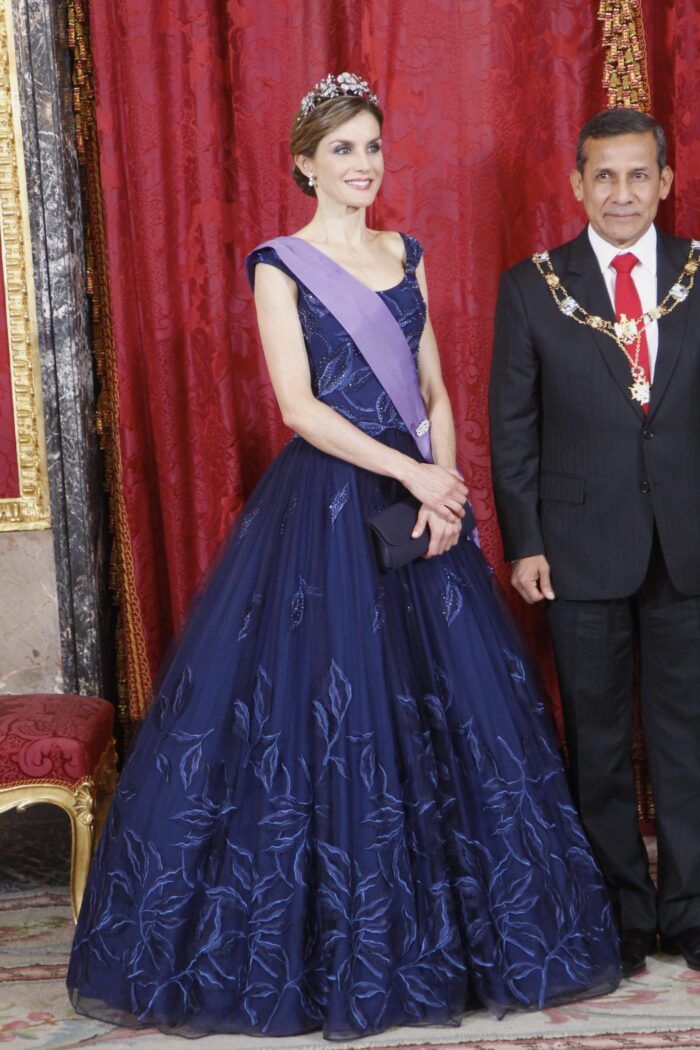 Have timeless prints
Look out for prints that stand the test of time, like this polka-dot dress that Letizia has. Always a good choice in summer.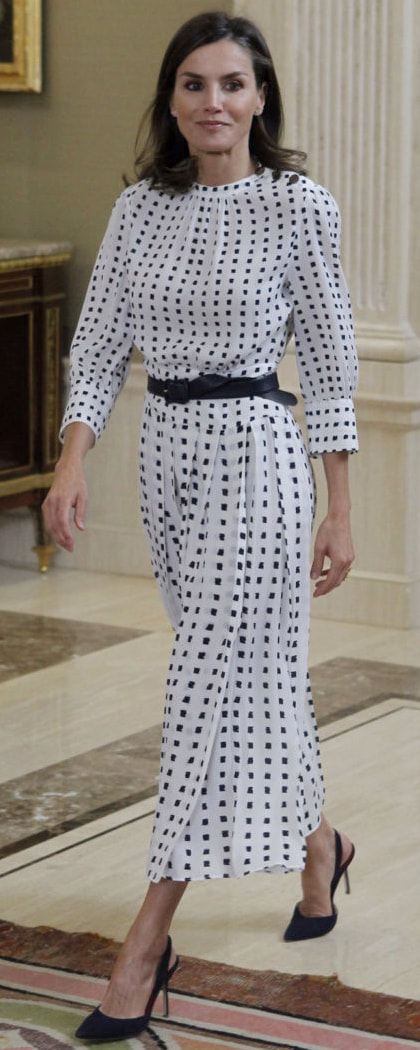 Checkered pattern is never out of the fashion, just adjust the colour according to the season. This print is usually worn in winter.
Go with one-tone dressing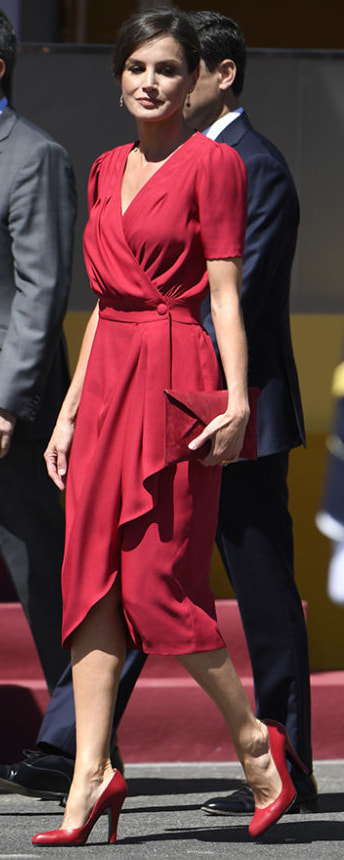 Wearing one shade top-to-toe is a sure way to make your outfit look more elegant and serene. The royal looked effortlessly elegant and so can you.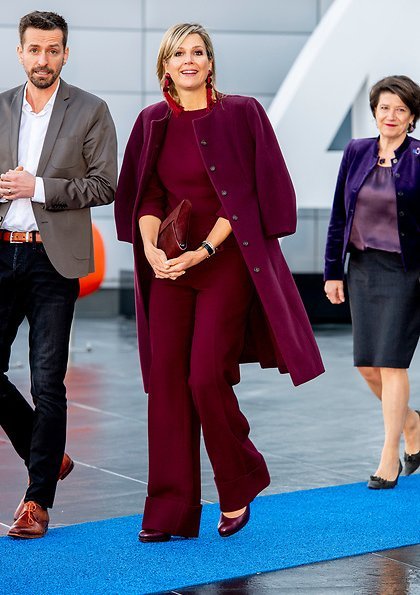 Here you can dress in totally same shade, or can have few ones of same colour.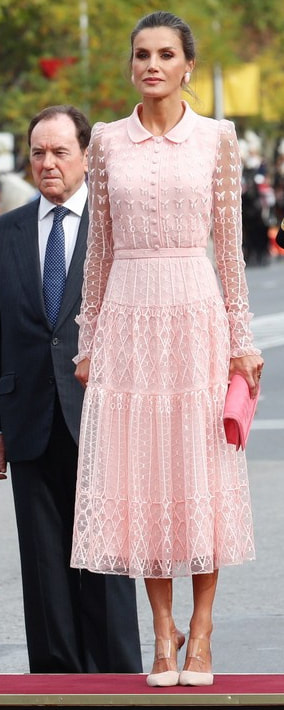 Make a statement with skirt
Queens are fans of statement skirts, often wearing patterned and midi-length skirts with neutral separates.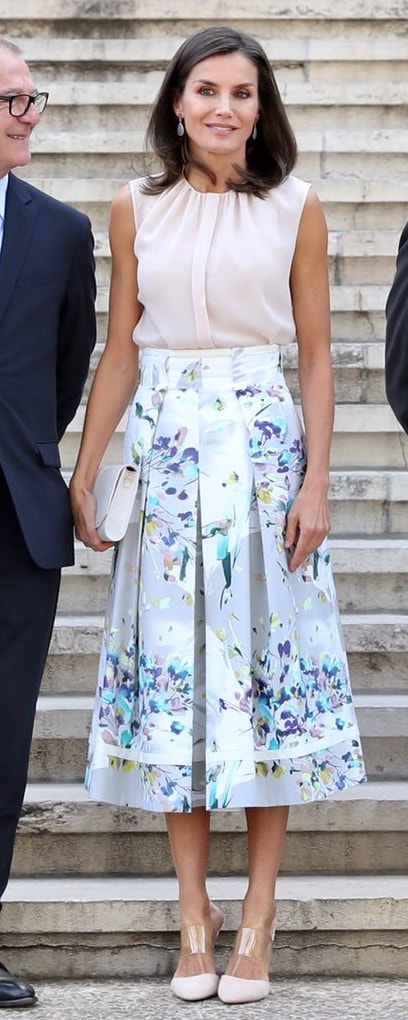 Skirt with vertical stripes will give you taller and slimmer appearance.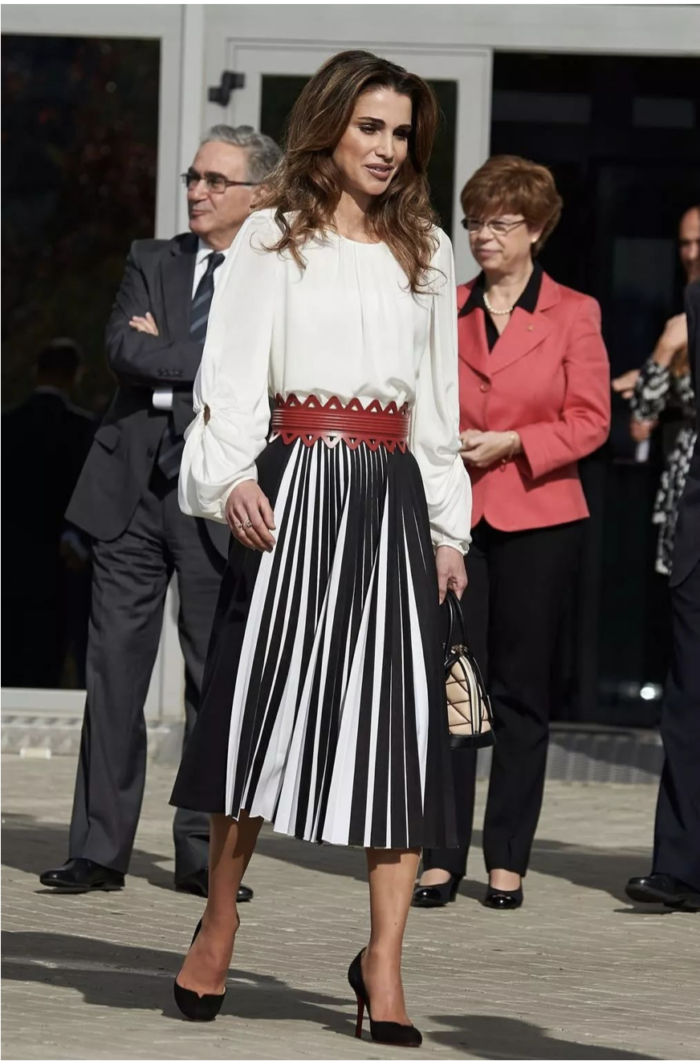 Be aware of your body proportion, if your upper body is slimmer than lower, then you can have brighter blouse with a darker skirt and the opposite.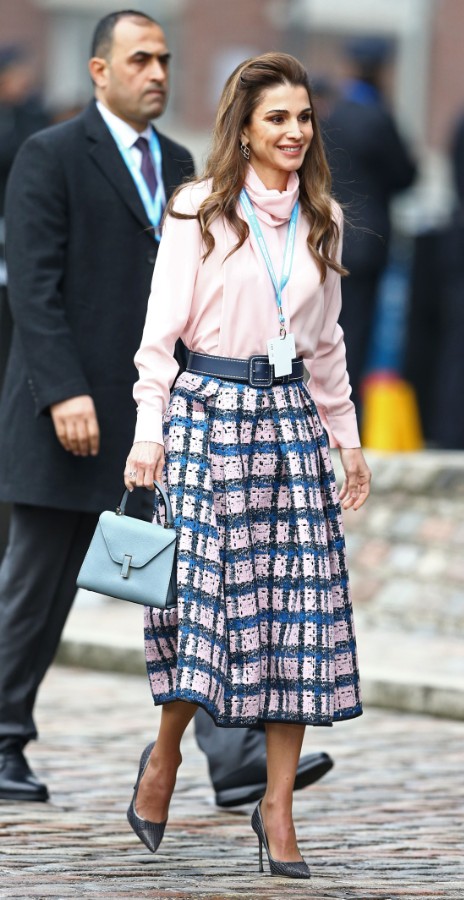 Have an easy-wear dress
Easy-wear dress is the kind you can wear for morning, evening and on many occasions.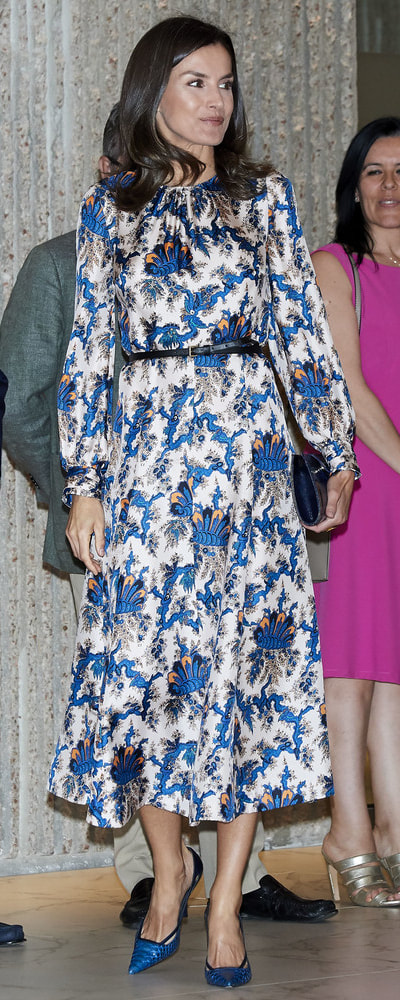 Simply change up your accessories, makeup and hairstyle accordingly to achieve a different look.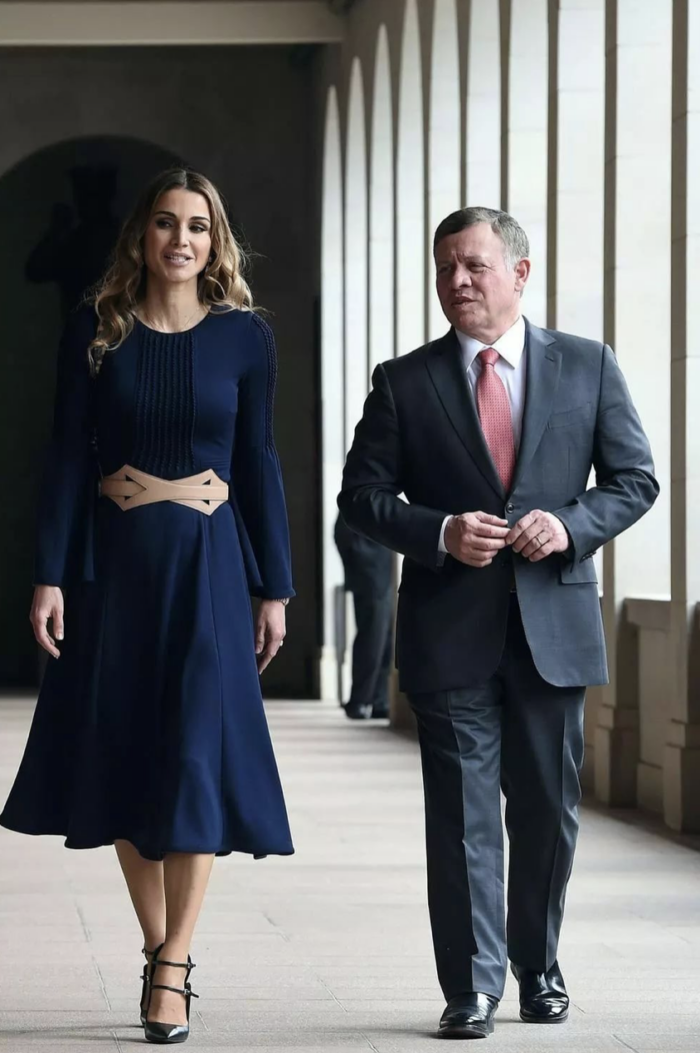 Invest in skirt suits
Skirt suits can really accentuate your feminine figure and still give you the credibility.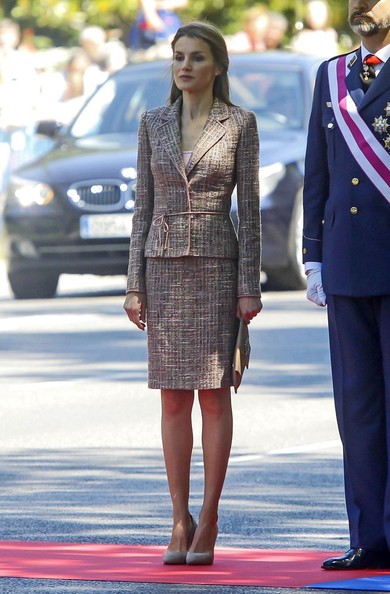 Additional belt will help you in achieving the hourglass body shape.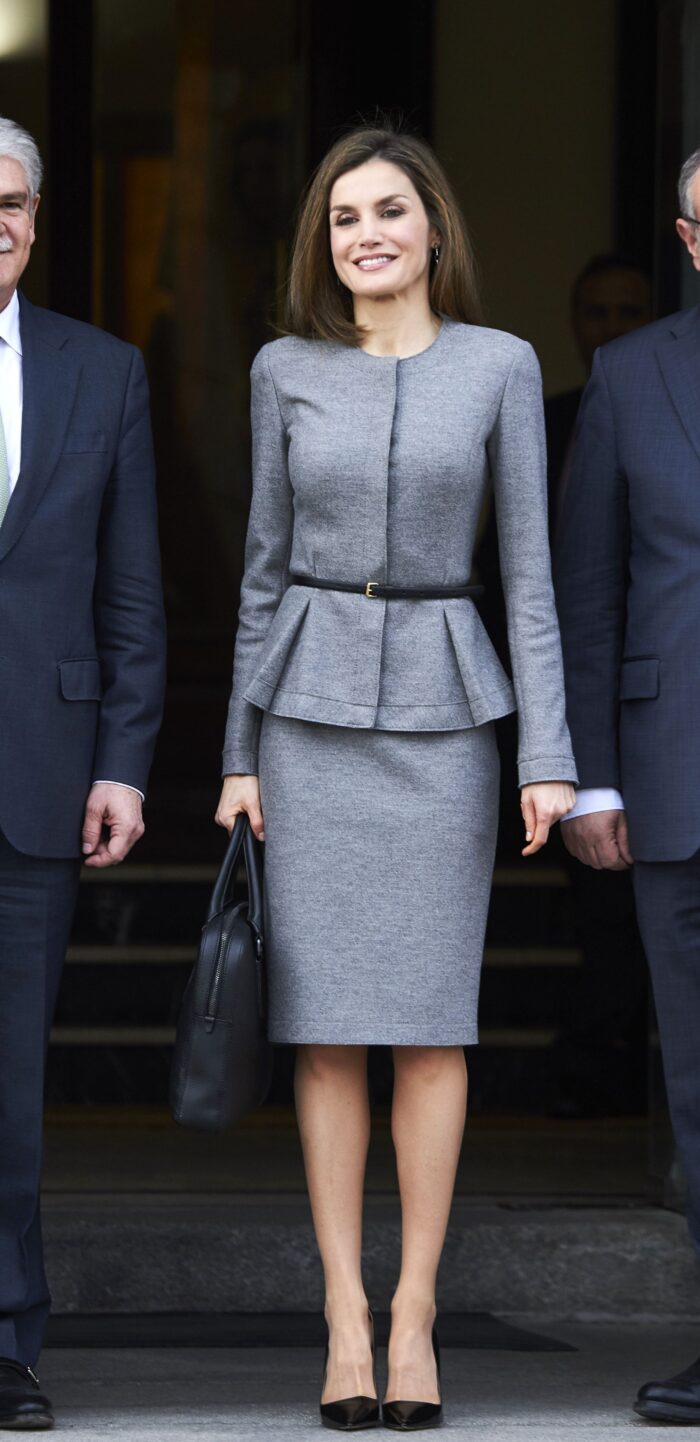 Queens never wear over-sized jackets, it must be tailor made – perfectly fitting.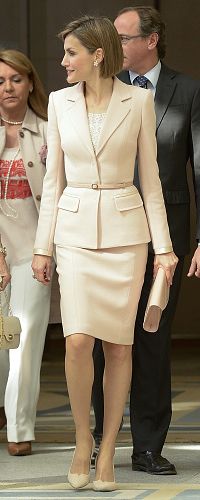 Carry the clutch
All queens for most of their outfits choose to take the clutch instead of bags.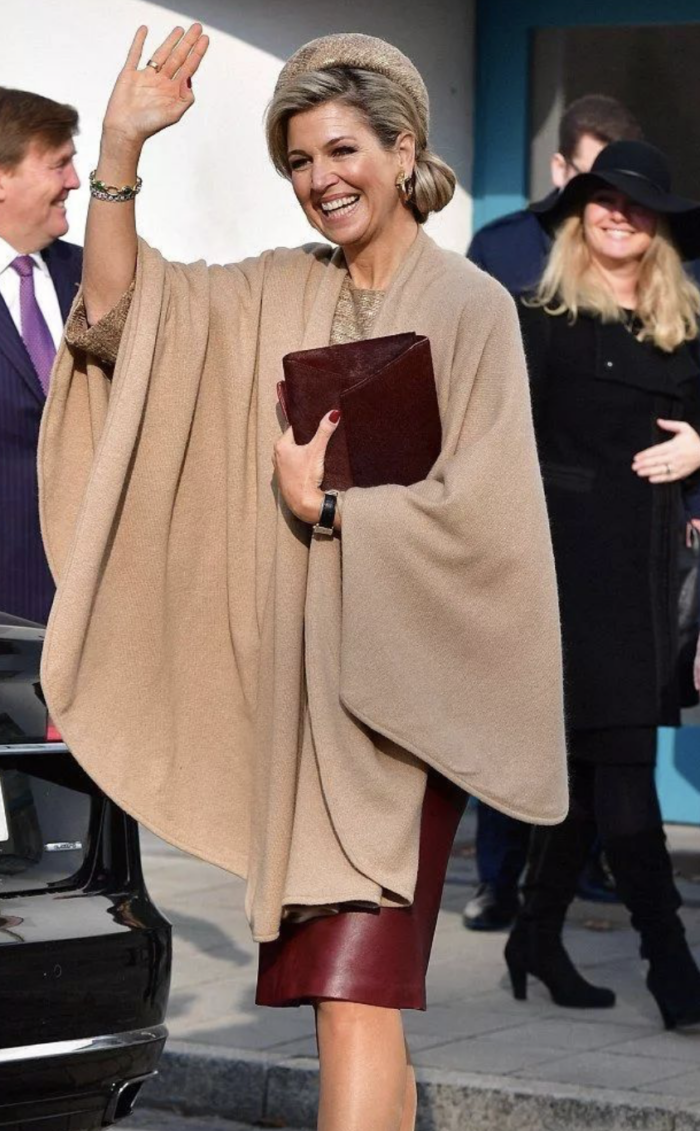 The reason is that it looks more elegant than carrying a bigger bag, yet enough for essential items like phone, lipstick, keys, etc…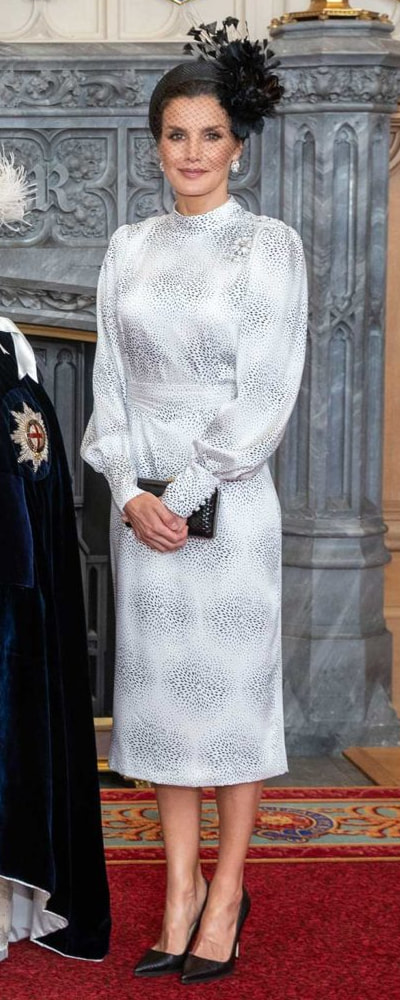 But there is still a difference, for gala events it should be the smallest size, while for daily outfits can be bigger.
Wear hats/fascinators
Queens from Europe quite often wear hats / fascinator for formal events. It really can enhance your outfit and make you appear more feminine.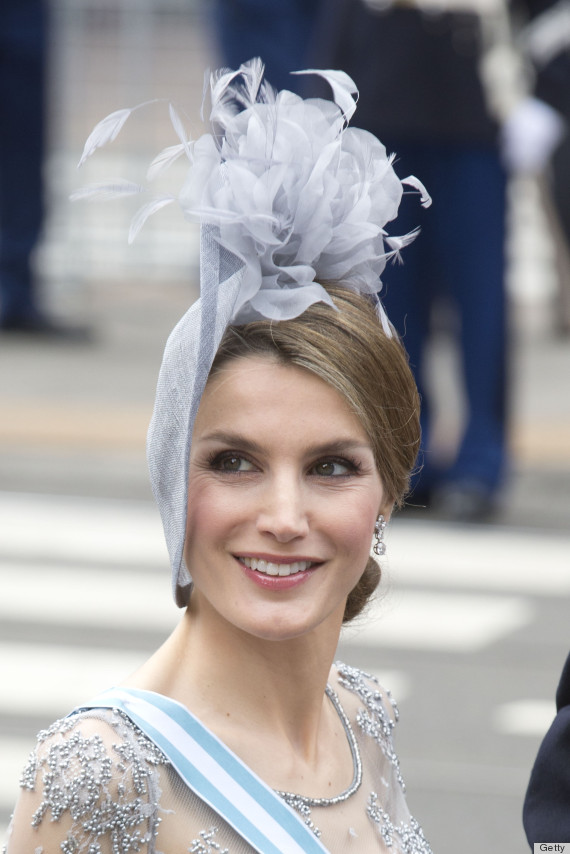 They are especially worn when attending weddings.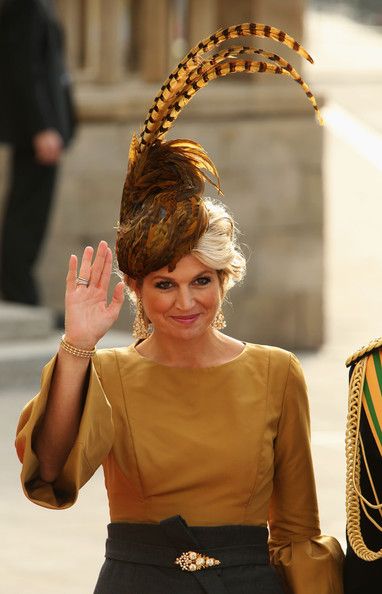 Let us know in the comment if you'd like to know more about hat etiquette.
Wear elegant coats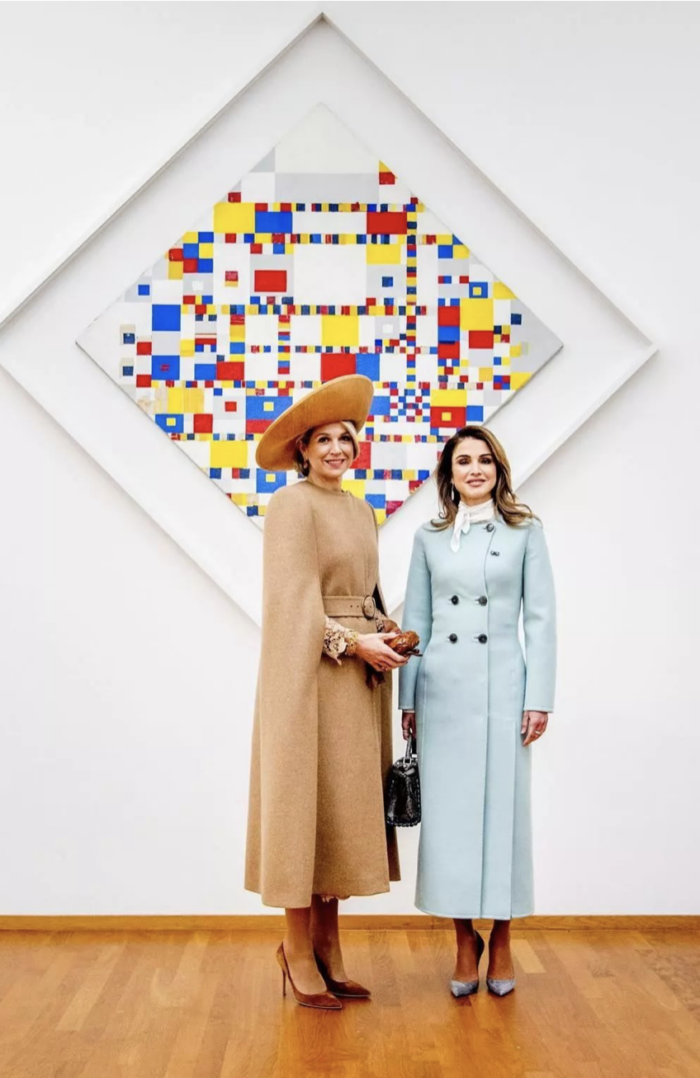 Royals quite precise match their coats with clothes and accessories. You can go with one-shade look or make a contrast.

Match with a husband
Kings and queens sometimes match their outfits in order to point out that they are couple that gets along well and also to have good looking photos.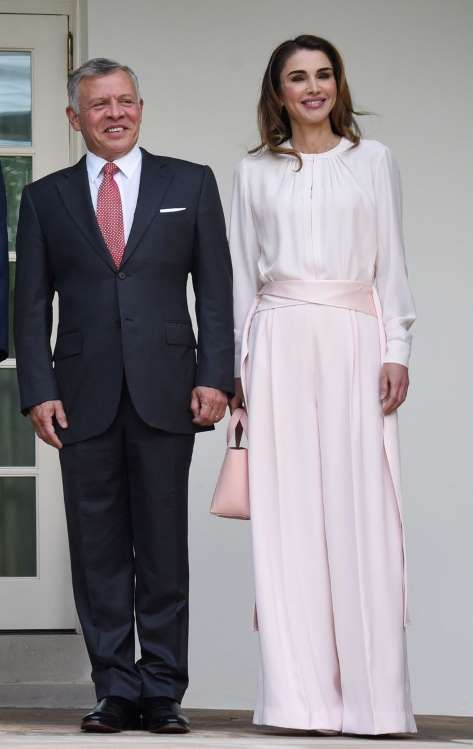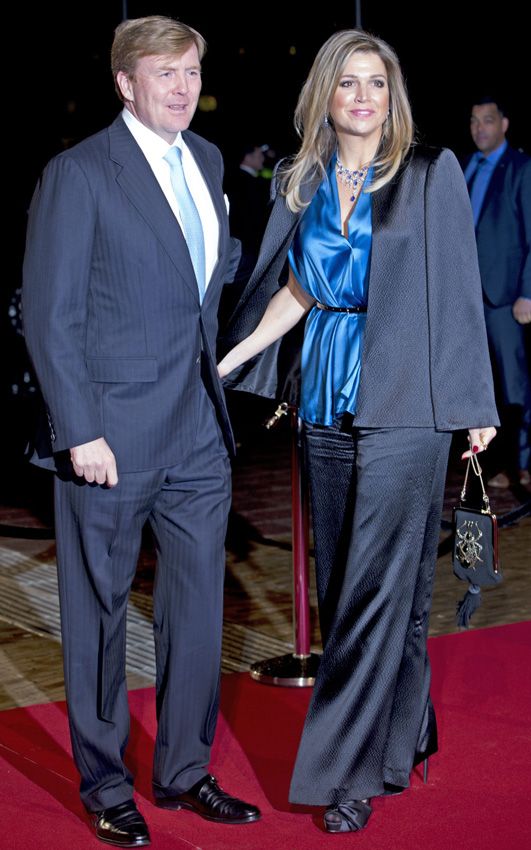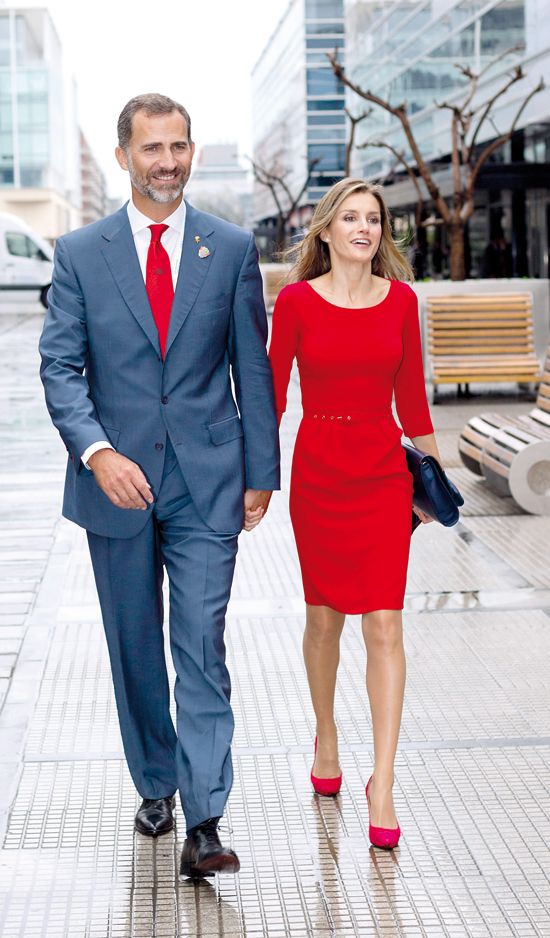 The royals even match the outfits with other family members!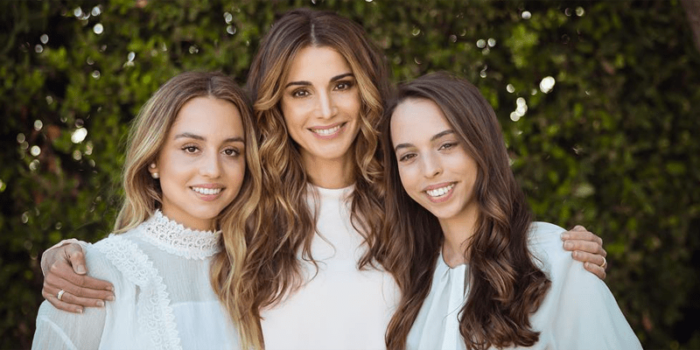 Dear ladies, I hope we inspired you on how to build your style in a queen way! Do you have any other questions? Please share with us!