Dear gentlemen, what is the first thing you notice about a man's suit? Aside from the cut, the colour will probably catch your eyes first. Beware, it's so easy to do mistakes! That is why I propose you to review the classic colours for professional setting.
There are a range of elements to consider, such as the weather, your skin tone, hair colour, and the professional or social environment you will be wearing the suit in.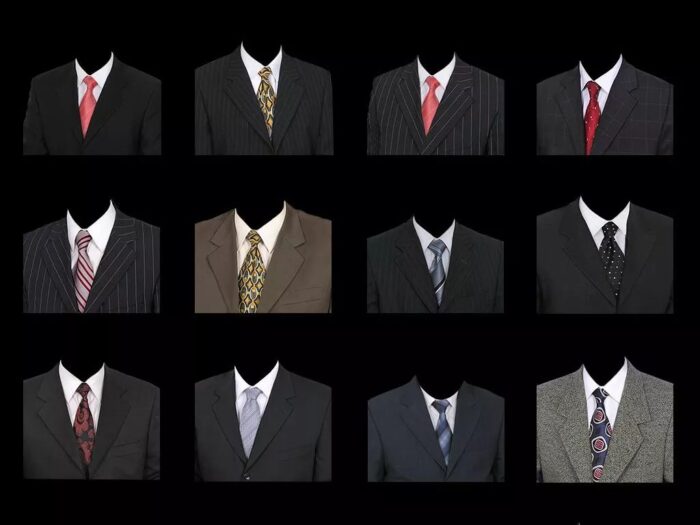 Black
This is THE colour for being formal, thus the colour someone will have for his first suit. I recommend it if you wish to project a sense of authority and credibility.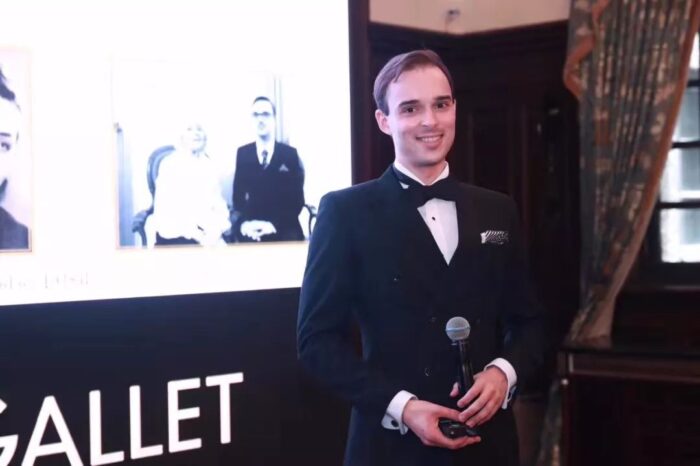 Advantages
Seriousness. People will be more eager to consider you seriously.
If you are a younger man, a black suit will help you to appear older than you are, and thus more credible;
Medium to dark complexions and darker hair are particularly compatible with black jackets, this is then a good choice for Asian men;
If you are a bit overweight, black can help you appear slimmer.
Disadvantages
Not recommended during summer, when they contrast too sharply with the shining sun;
Avoid it is you want to appear friendly and approachable.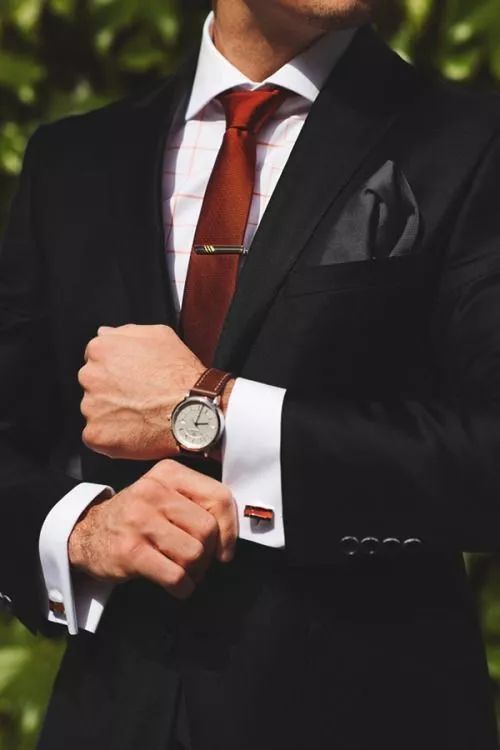 Beware: A plain black materialis generally worn by people working in a service role, such as a butler, a waiter. If it's not your case, your black suit must have patterns or stripes.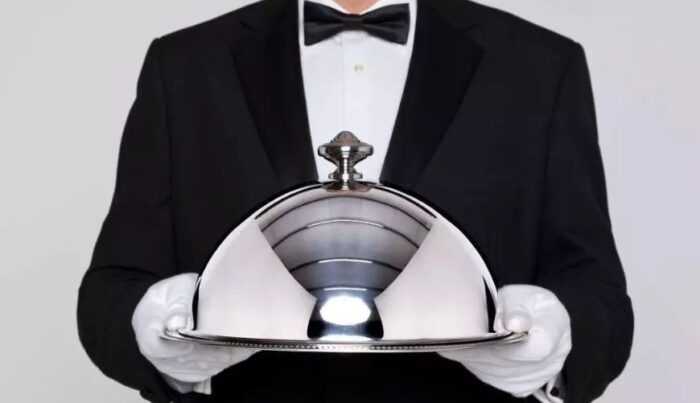 Navy
Not as formal as black, it gives a subtler impression without losing any sense of seriousness.It's more versatile than black, and can be worn in both professional and casual environments.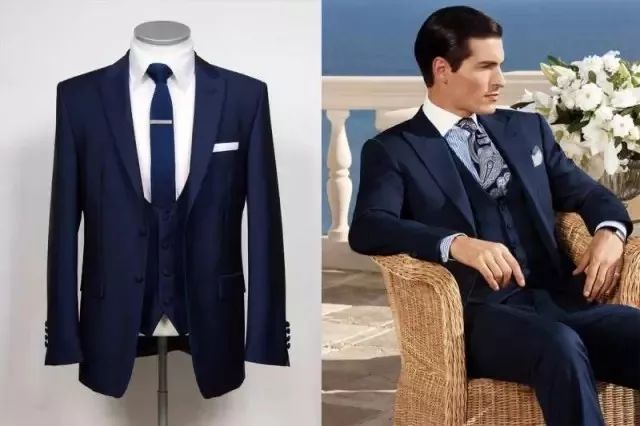 Advantages
Highly versatile; you can match a navy suit with various colours of shoes (black, brown, dark purple etc.) and accessories, cold or warm;
The colour for appearing approachable but still trustworthy;
A good colour for summer, as it's not too dark or dull and pairs well with summertime colours.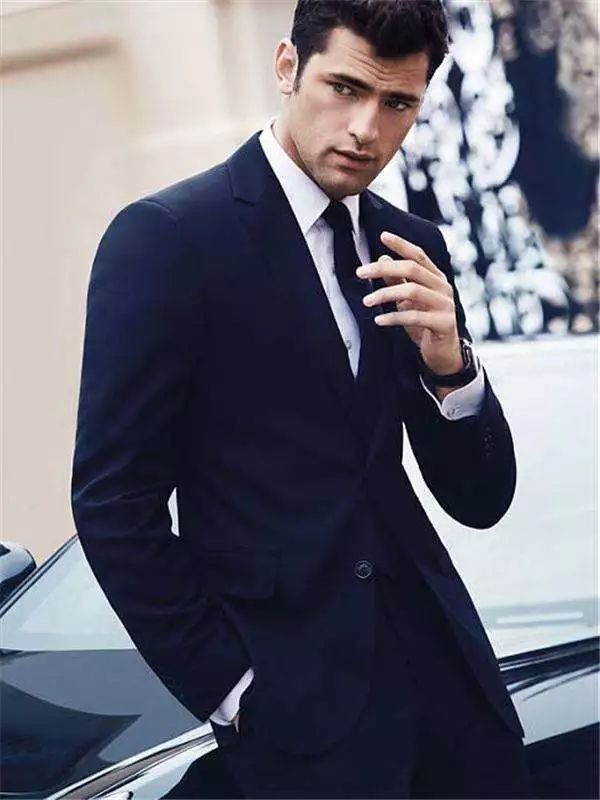 Disadvantages
Navy can make people look younger, and it should be avoided if you're trying to enhance your credibility;
Not the best choice for men with medium to dark complexions and dark hair, like Asian men.
Charcoal grey
Charcoal grey is not as formal as black, but not as casual as navy, making for a good compromise between the two. It tends to add a little more age to the man wearing it.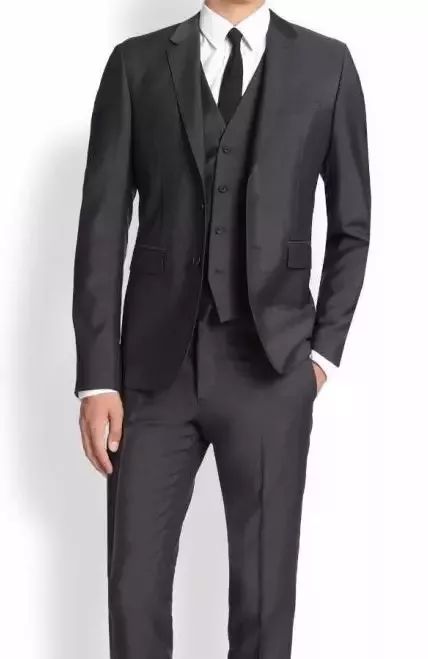 Advantages
Very versatile and easy to match, it pairs well with a wide spectrum of colours, enabling you to be more creative with your tie, shoes, or pocket square etc.;
Generally matches every skin tone and hair colour;
Suitable for different types of occasions, such as work, weddings, or evening parties etc.
Disadvantages
Hard to pull off well in summer, as it doesn't harmonize well with the natural colours of the season and can look dull.

Beware: if you have grey hair this suit will make them more visible.
Light grey
The lighter the shade, the younger it makes you look. Light grey is relatively casual;in my opinion you should consider acquiringa suit in this colour once you already own the other "must-haves".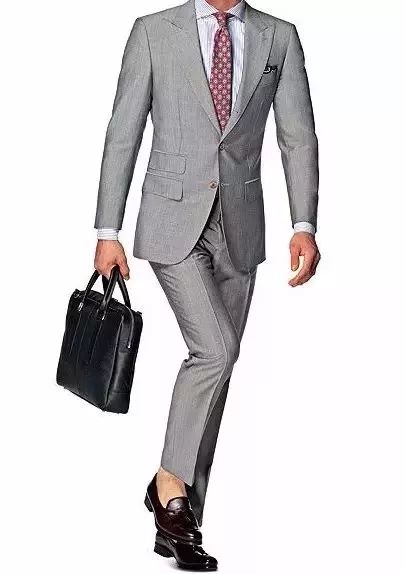 Advantages
Represents a safe choice for spring and summer;
Goes well with a wide range of colours, allowing more freedom to accessorize.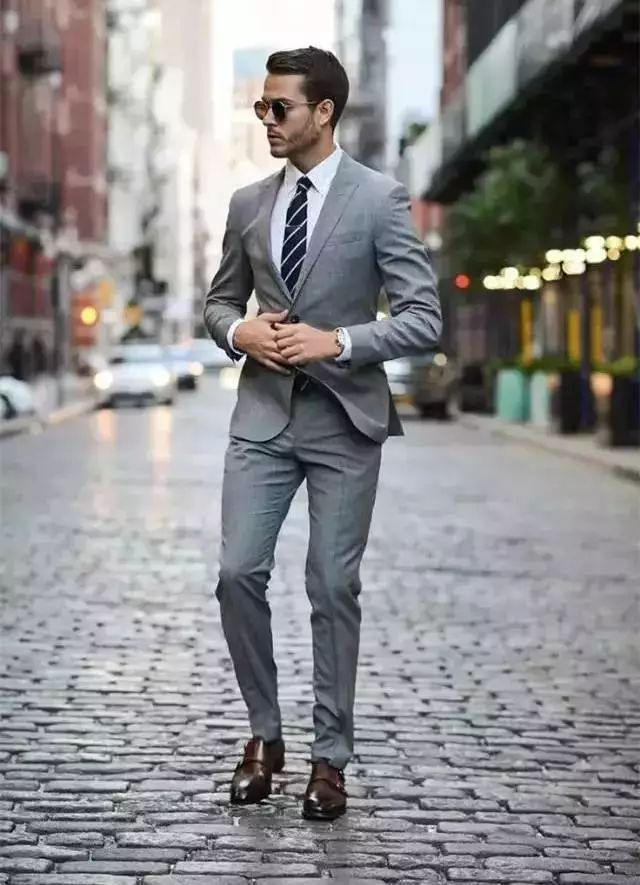 Disadvantages
Light grey gets dirty more easily than other colours;
It cannot be worn in winter or at any formal occasion.
So now you know how to choose from among the classic colours for a suit. In the next article we will look at the less conventional shades, but in the meantime I wish you luck in finding the best coloursto make you shine at any occasion!