Dear ladies and gentlemen, today we'd like to bring one lady to your attention – the First lady of the USA. In terms of elegance, is she the First lady of the world as well? Let's decide together!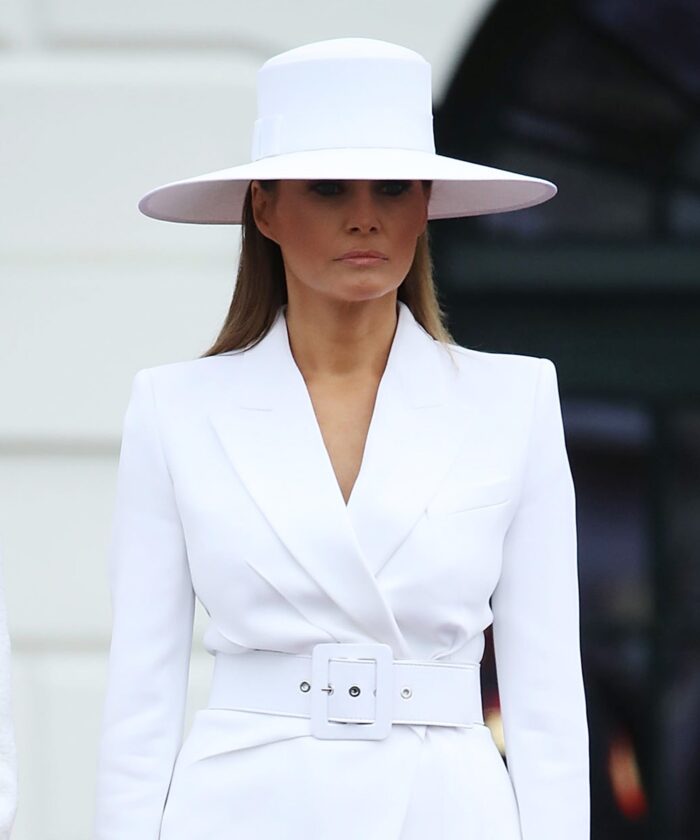 Melania Trump
Melania Trump is currently 49 years old, besides being Trump's wife, she's famous for her beauty and dressing style. Let's see what we can learn from her! 
Lesson 1 – Standing posture
Most of the time she has the SAME standing posture as shown in the photo.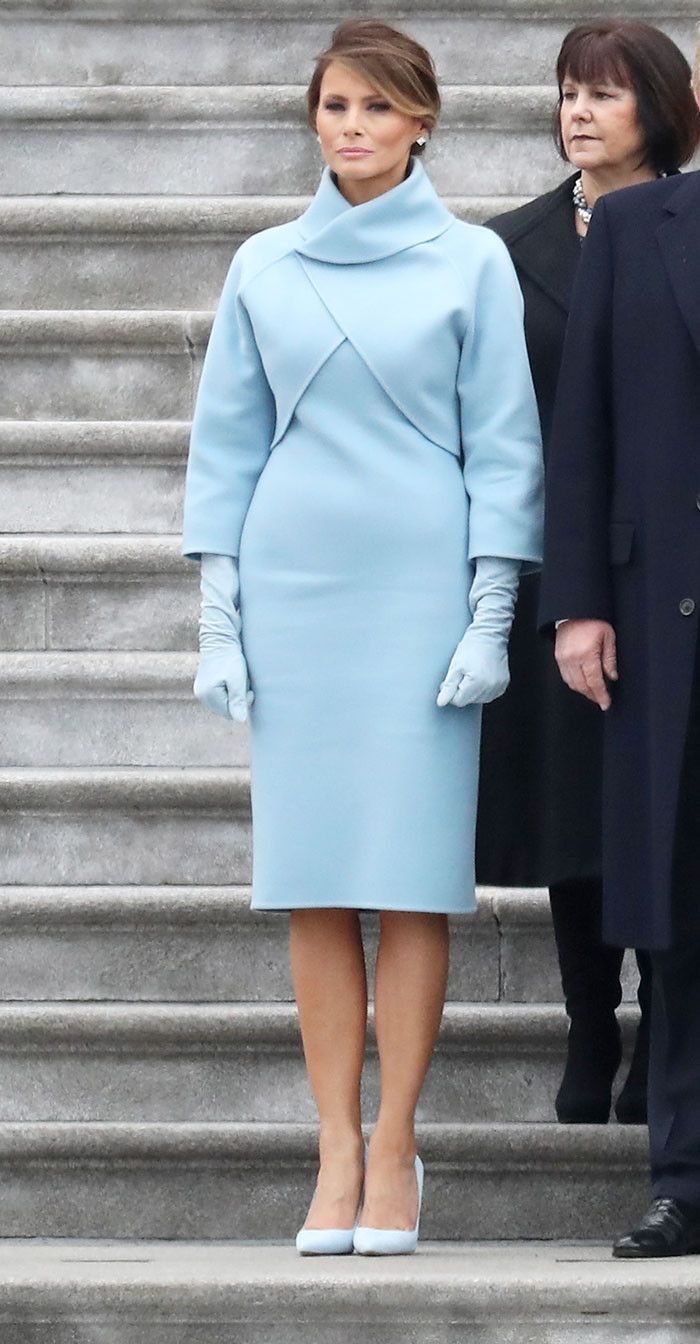 The posture is nice and straight. It gives the impression of a confident woman. Feet are either together or slightly apart, but not more than shoulder width.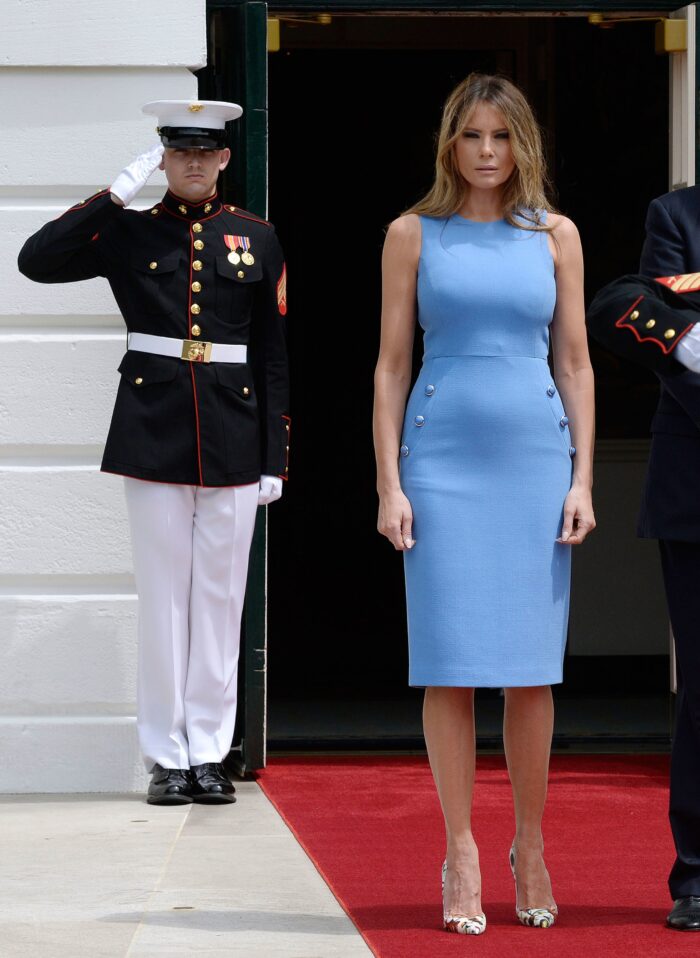 She keeps her back straight and chin parallel to the ground, however, if you take a closer look she is always holding fists.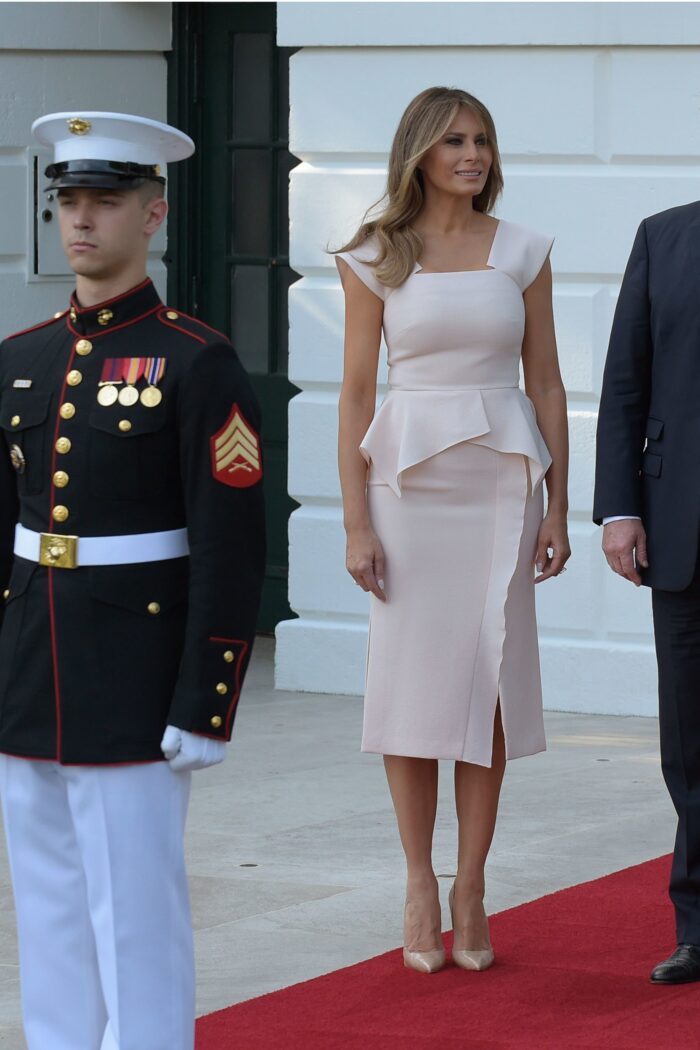 In the photo above she has her fingers more relaxed which gives her taller and more feminine appearance.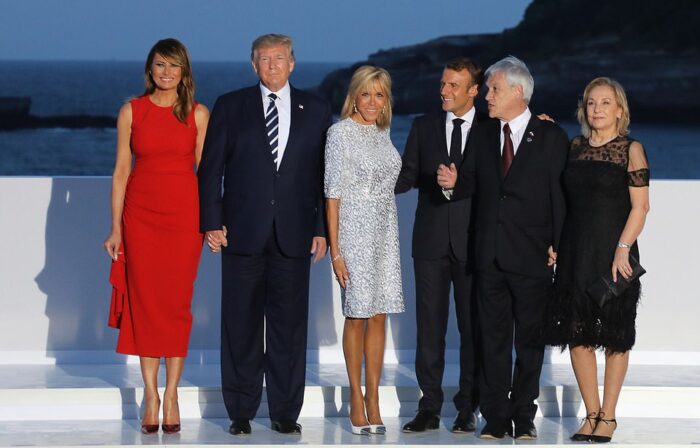 She could try to strike different pose even in formal situations and to relax those fists. They are not considered ladylike.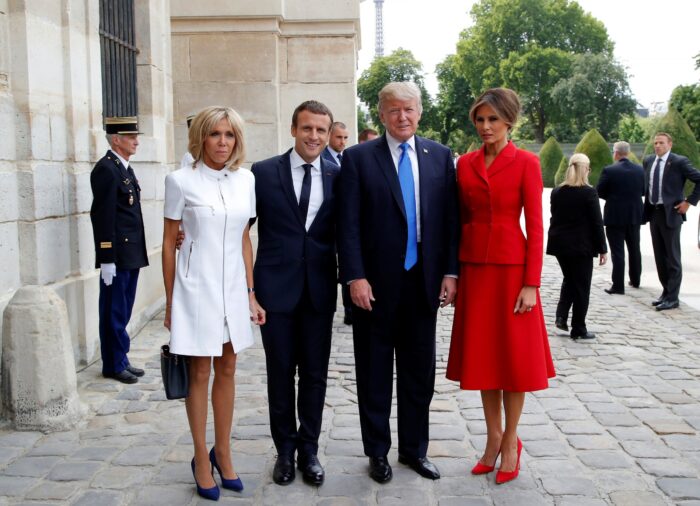 What is interesting is that she usually doesn't hold a bag in photos. What can be the reason? Write your opinion in the comments!
Lesson 2 – Sitting posture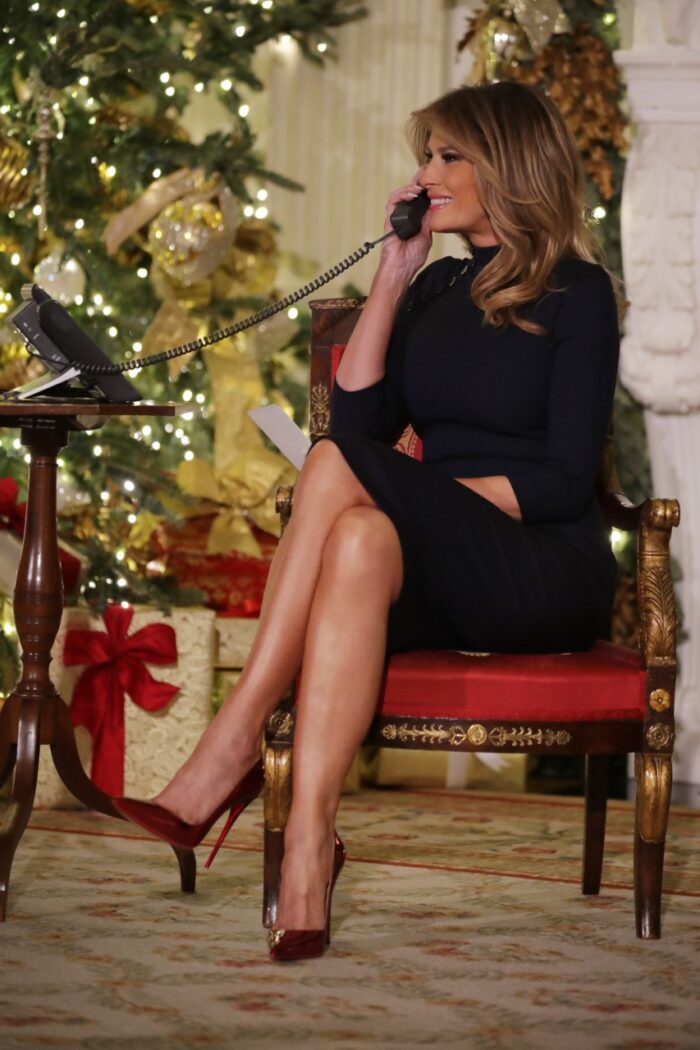 She ALWAYS has the same sitting posture as on the photos. That is quite dull; there are more options to apply.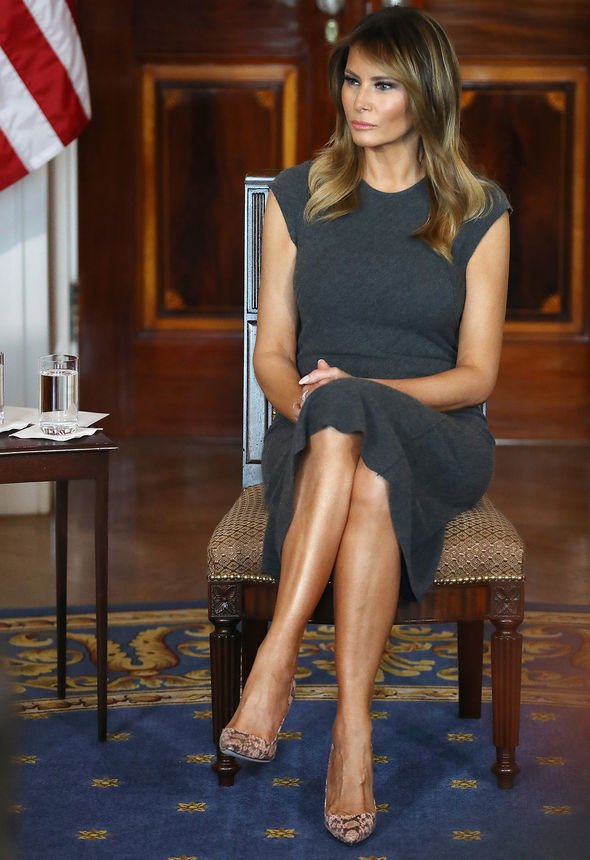 Her upper body is well held, very straight back. Arms nicely placed in her lap.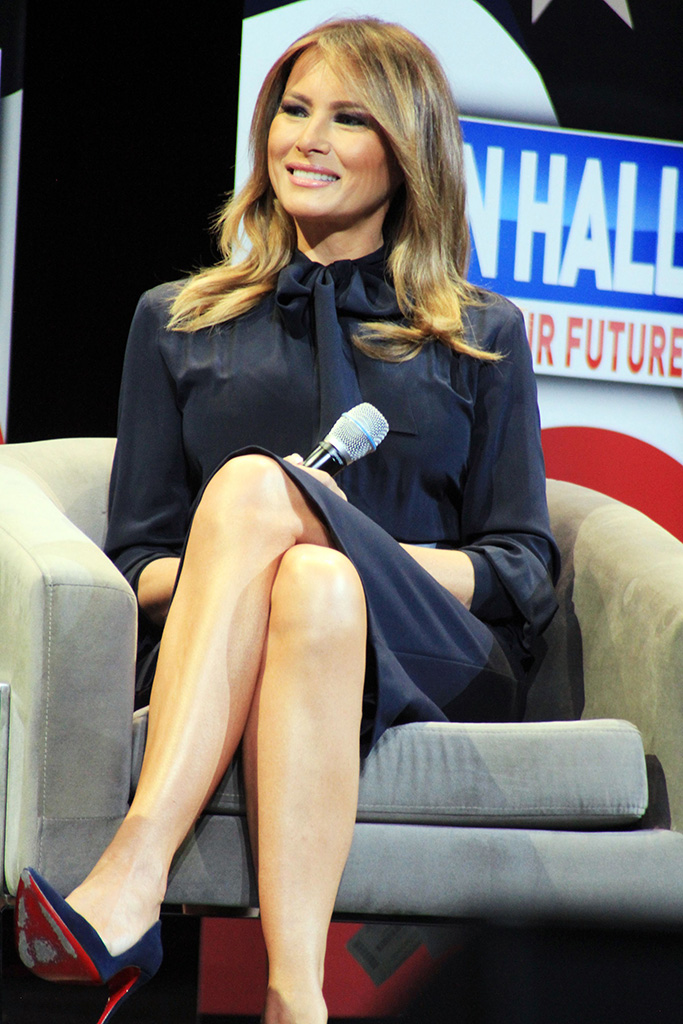 However, her knee cross can be improved. When you cross your legs as she does, your sole gets exposed and that can ruin your image. Make sure your sole is clean. Also, try to keep your legs together, as a mermaid. 
Lesson 3 – Walking posture
Ms Trump seems to like very tall stiletto heels with the thin heel which gives her even taller and slimmer appearance – good choice!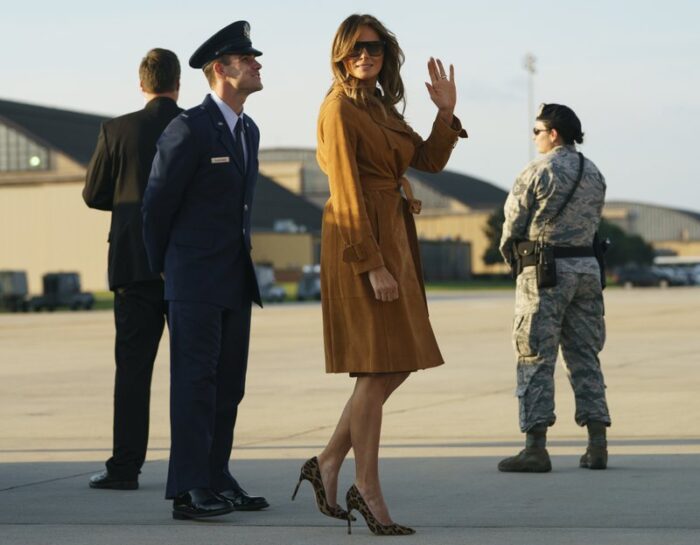 To walk graciously in them, you have to walk heel to toe and foot in front of the other.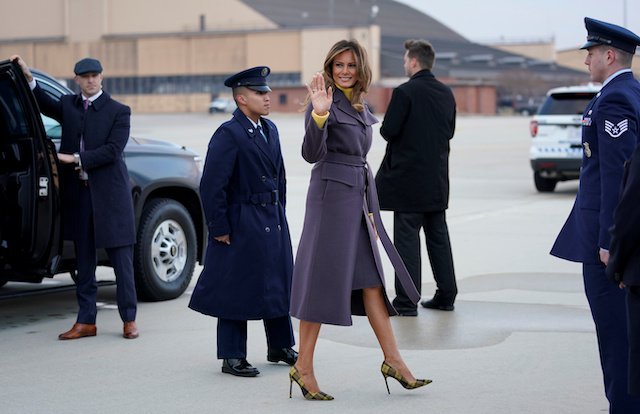 She manages not to look where she is stepping or has a quick look, but never focusing on the ground. She walks with confidence!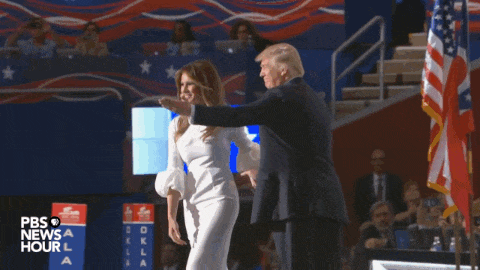 Lesson 4 – Smile
Does she have a genuine smile? Yes, she does.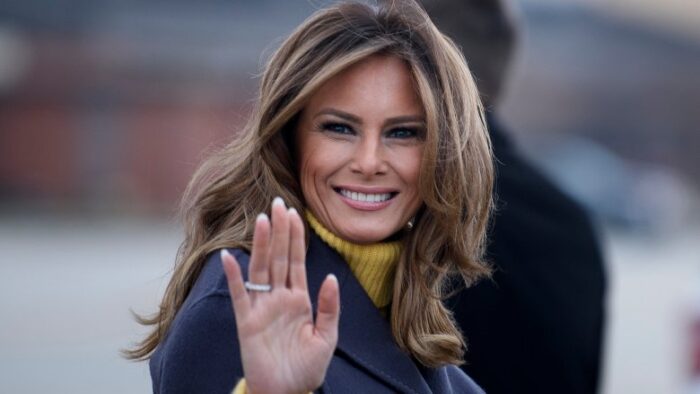 She smiles with her mouth and eyes as well. She has beautiful teeth and she isn't afraid to show them.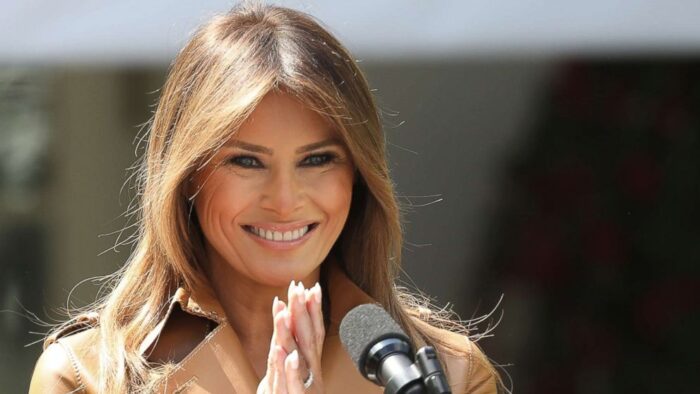 She was a professional model, that's why she sometimes squints and creates different smiles. She is very in control of her facial features.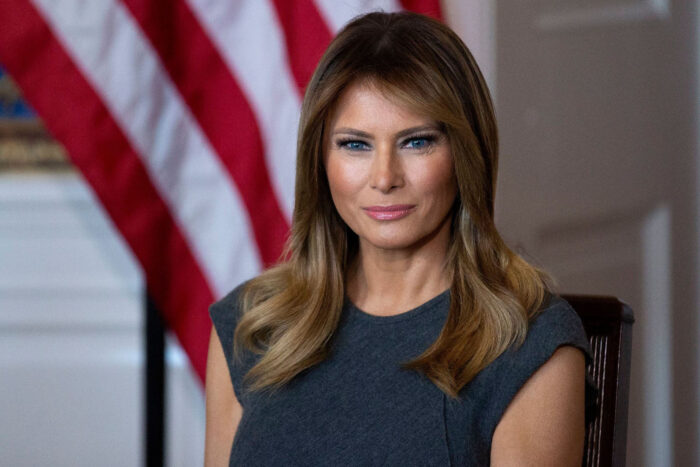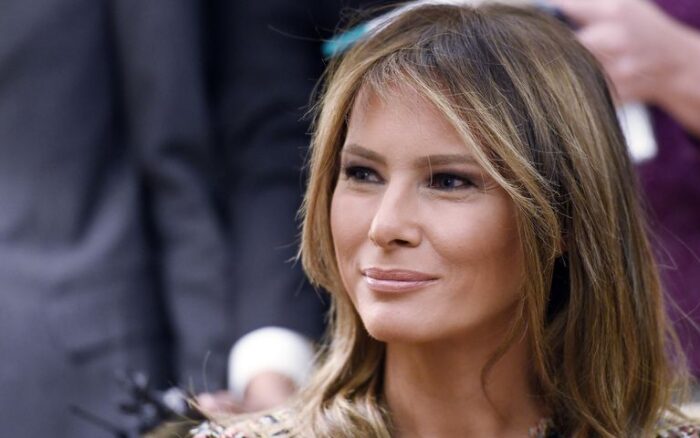 This type of smile allows her to control the wrinkles around her mouth which give the younger appearance. Clearly, with adapting your smile according to your facial features you can pull your best look.
Lesson 5 – The dressing style
Her style is very serene and well-tailored to fit her body shape. She adjusts her outfit according to the event or the country she's going to.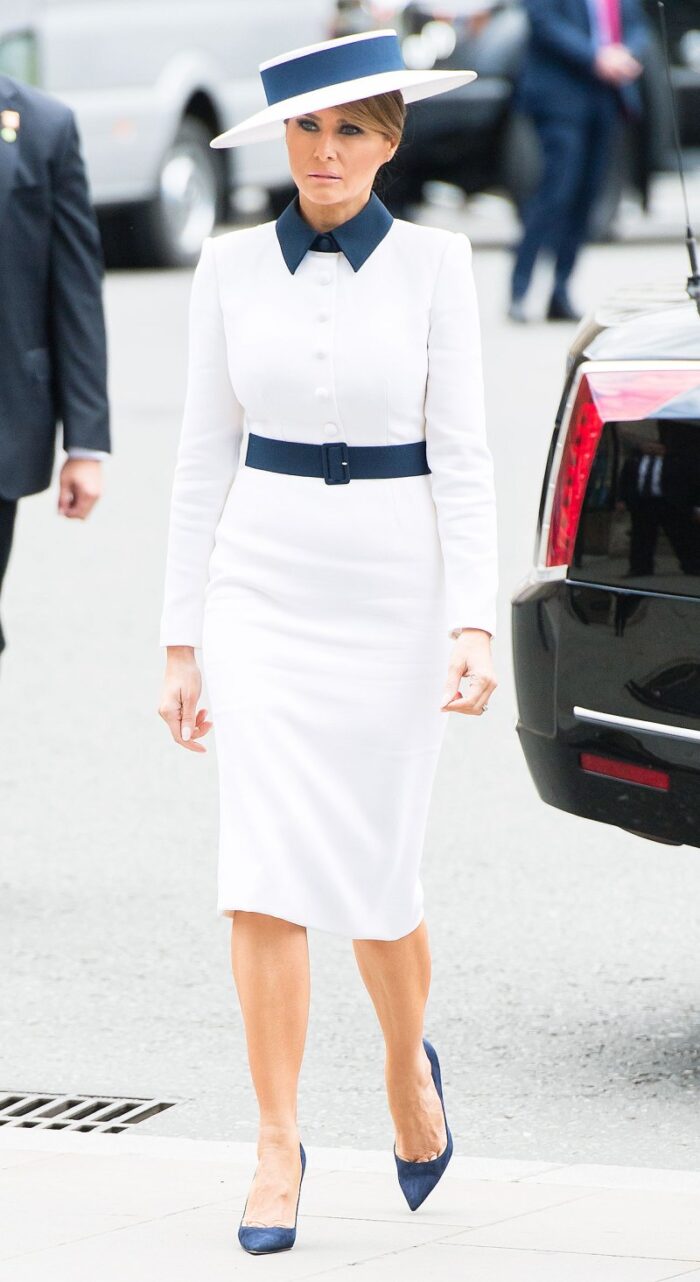 Just like queens, she is fond of monochromatic looks.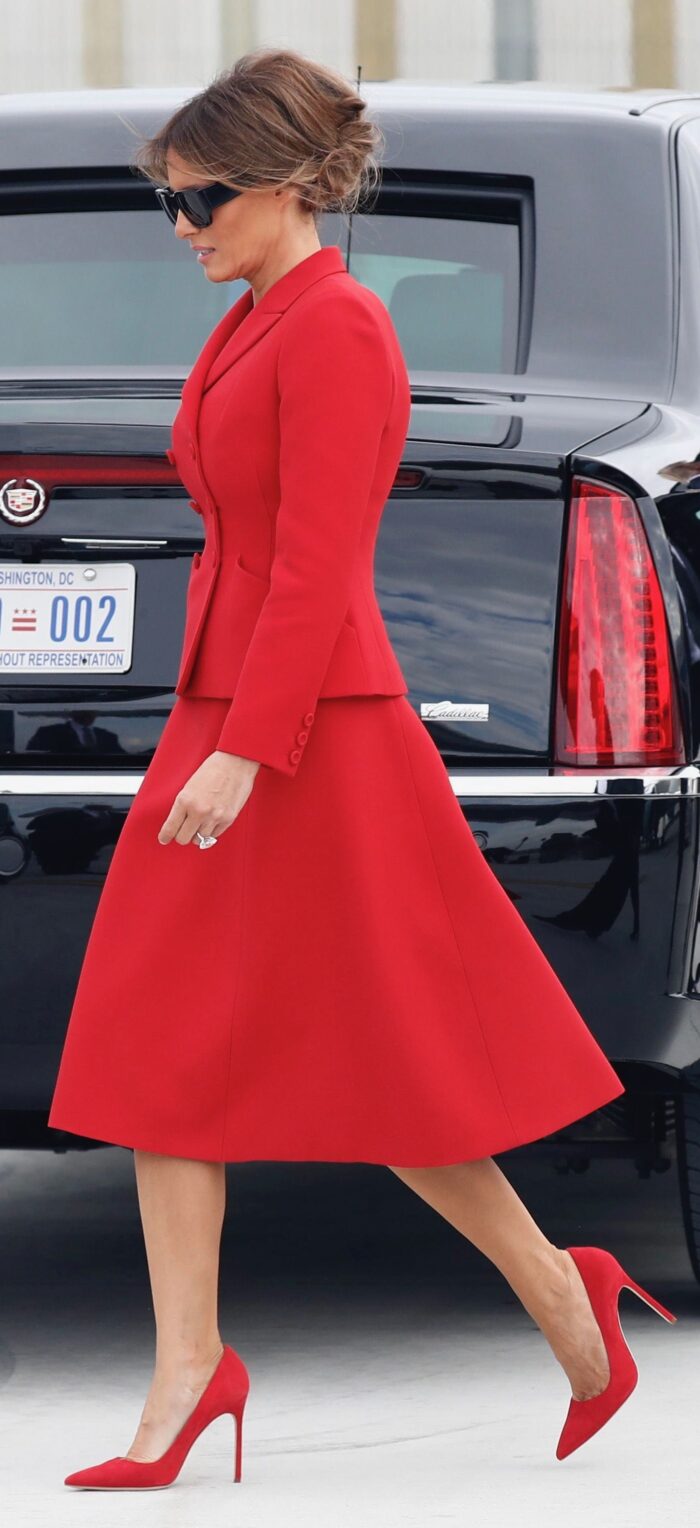 You can seldom see her wearing pants or jeans, we guess she wants to enhance her femininity by wearing skirts or dresses more.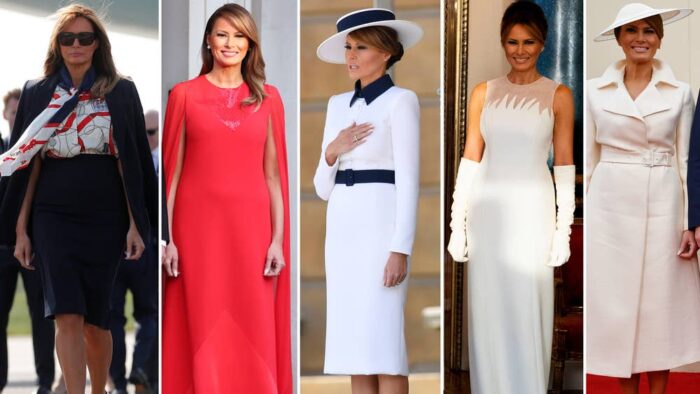 Besides that she pays attention to her waist, always making sure it's visible and pointed out. That gives her hourglass shape, therefore feminine appearance.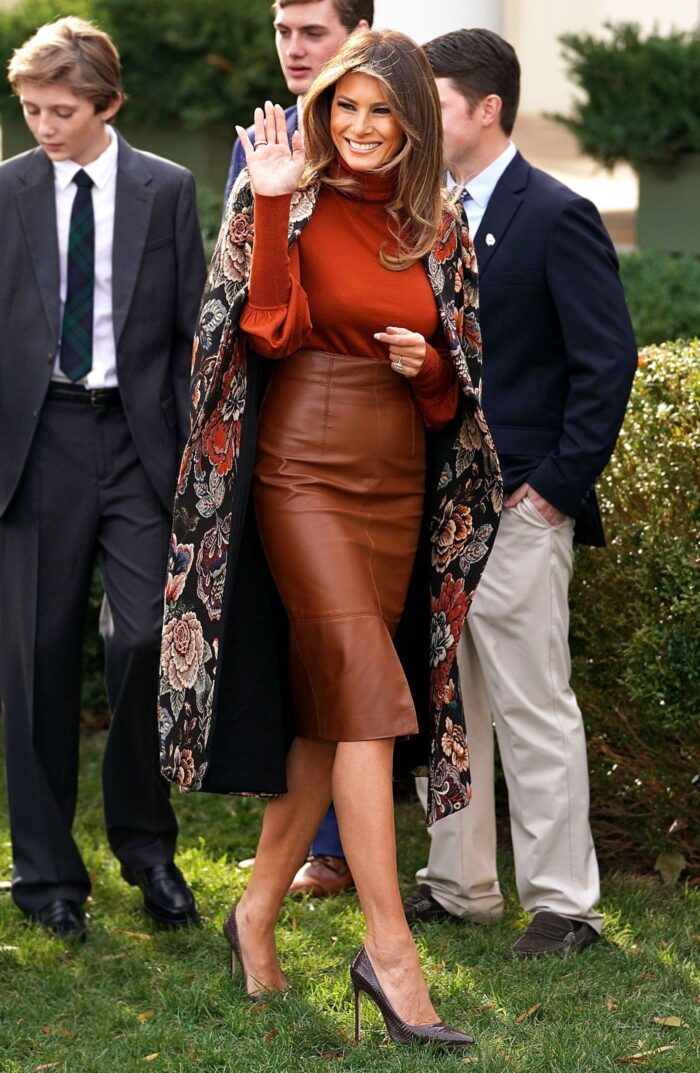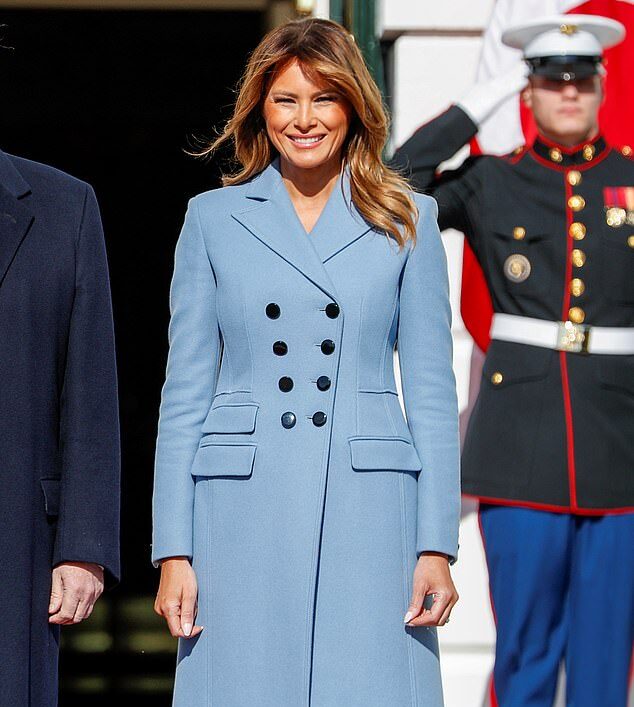 To achieve the same you can simply add the belt at the waist level, wear high-waist skirts or wear jackets/coats with a defined waist.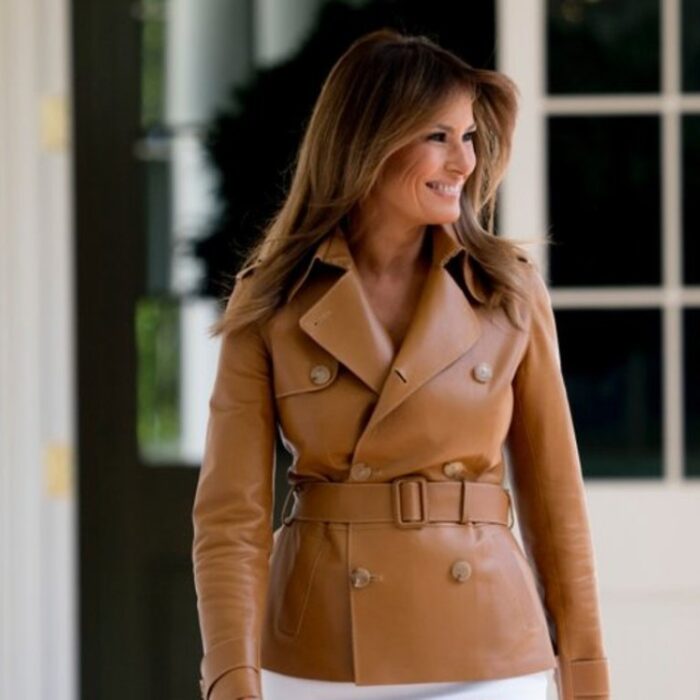 If we would ask Donald we are sure he would say she's the most elegant lady.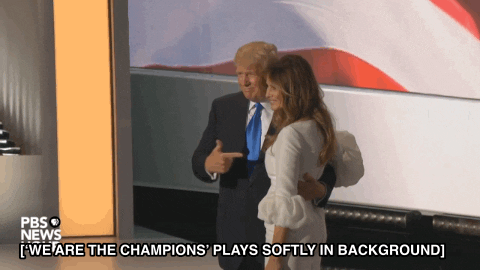 And how about you, what do you think? Let us know in the comments!