Dear ladies, today we talk about the essential attribute of our daily outfit. Of course, we are talking about earrings. Would you like to know how to pair them with your look?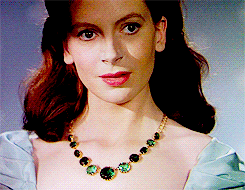 Types of earrings
There is a huge variety of earrings. Do you know what they are all called?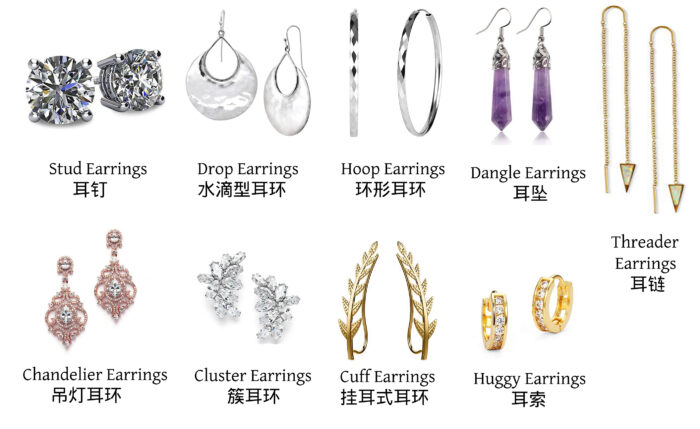 Face shape & Earrings
Each person in nature is endowed with unique facial features, and in order to emphasize his strengths and hide flaws, it is very important to choose the right earrings in accordance with your type of face shape.
Oval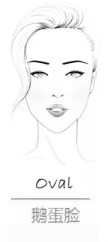 Oval is gently rounded face with even features: you're a lucky lady, because you can choose any shape you want!
YES: All kinds. Tiny studs, medium in size, huge, extended, elongated, of any shape and design.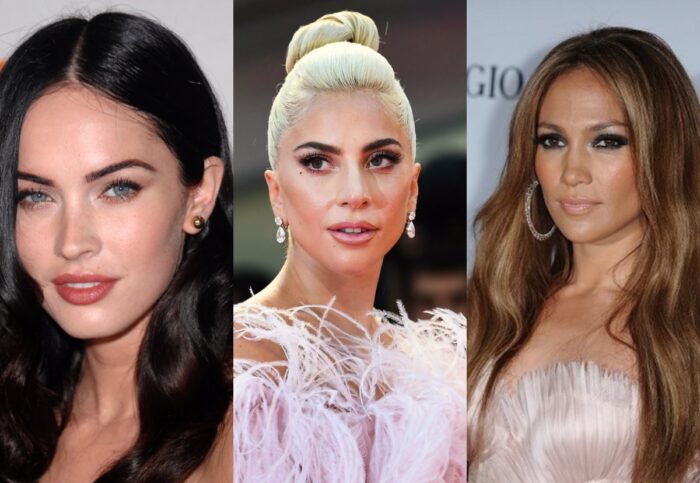 Round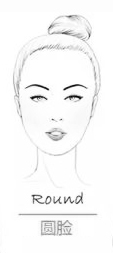 Round face has feminine, soft, contoured features.
NO: Earrings with three-dimensional shapes.
YES: Long or droplet earrings. Triangular, square and rectangular shapes will become a good choice.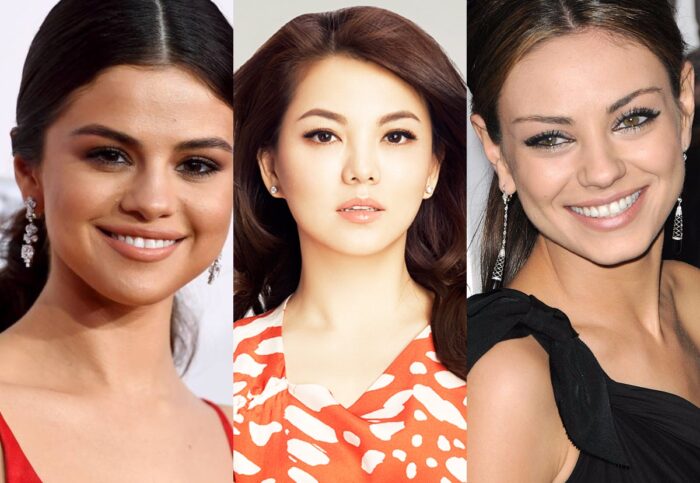 Heart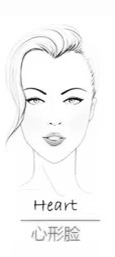 Heart shape have narrow chin and broader brow.
NO: Large earrings that will be wide at the top and taper to the bottom.
YES: Earrings with short round pendants or hoop earrings. Studs with stone inserts or chandelier earrings.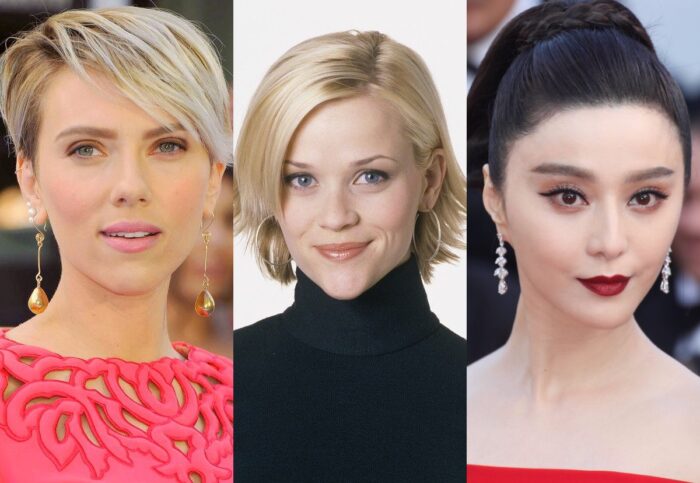 Long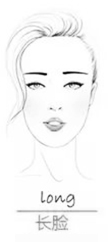 Long and narrow face with few angles.
NO: Elongated earrings.
YES: Large round, square or triangular earrings are suitable. Stud also is a good idea.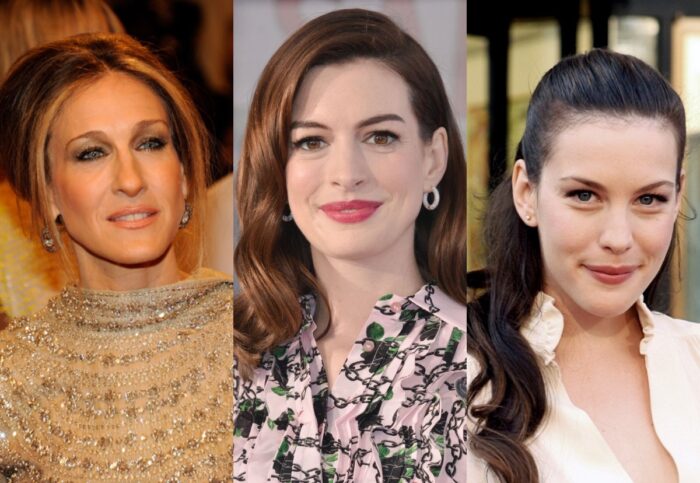 Square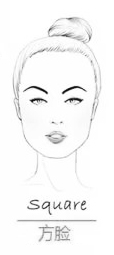 Square shape has strong jaw line with a prominent forehead.
NO: Earrings with sharp corners or square shapes.
YES: Round or oval earrings, drop earrings, and pendant earrings are perfect.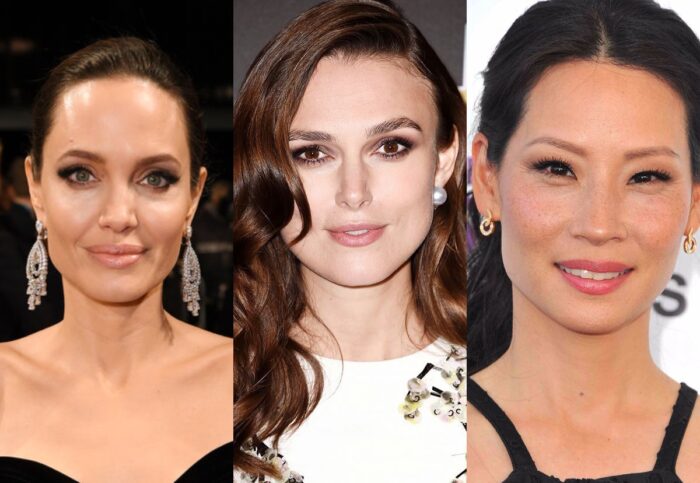 Dimond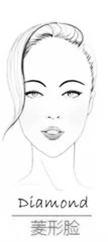 Dimond has a narrow jaw line and forehead with the cheekbones as the widest part of the face.
NO: Large stud earrings.
YES: Elongated earrings and small stud will be suitable to face.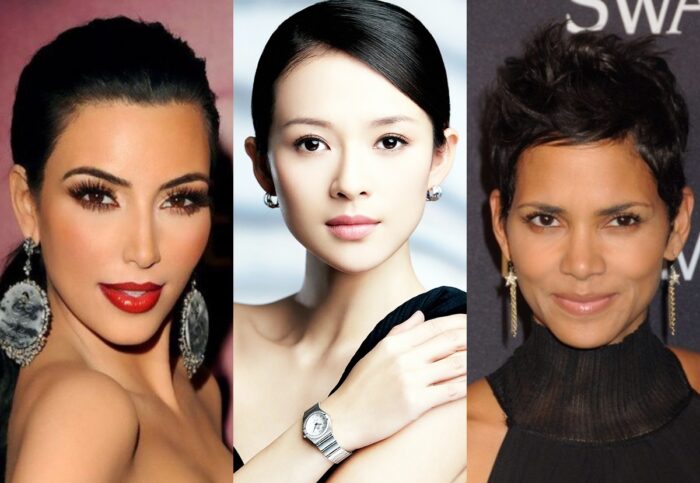 Review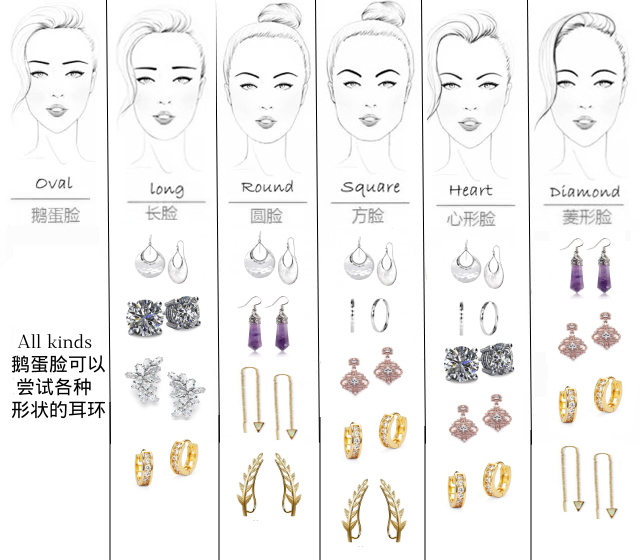 Clothes & Earrings

First of all, jewellery should complement your image. Do not wear more than three items of jewellery at the same time.
Secondly, earrings should be combined with clothes and other accessories. There are several rules for combining jewellery and clothing: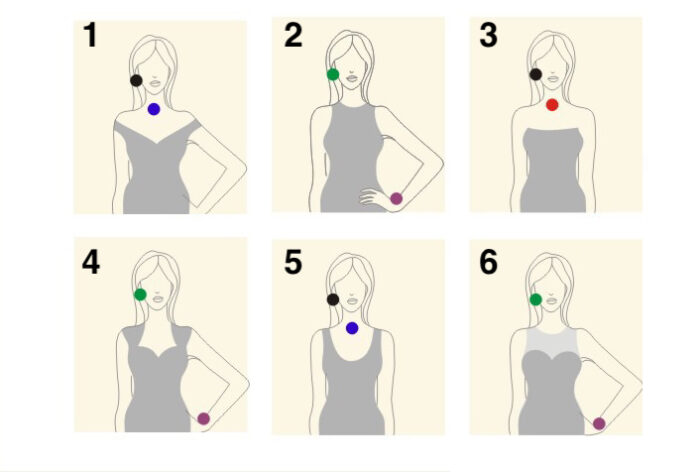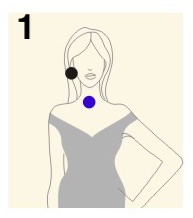 1 – If you have a wide V-neckline, you can wear a necklace and small earrings. Or massive earrings and a delicate pendant.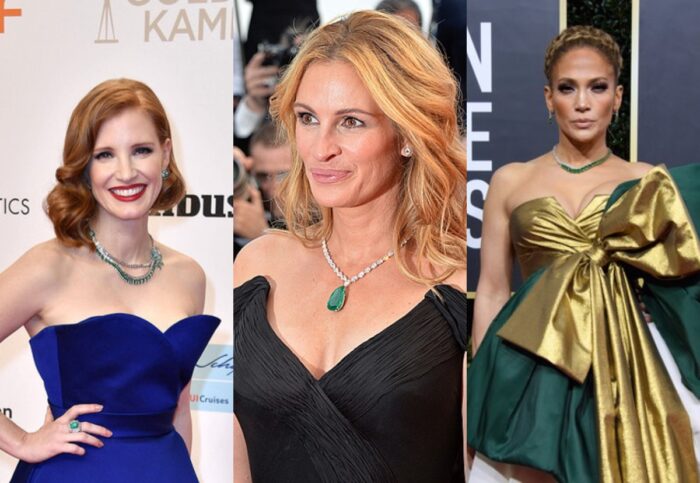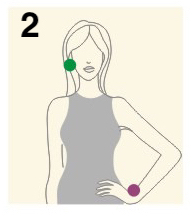 2 – If your dress has a high collar, feel free to wear long earrings and complement them with a bracelet.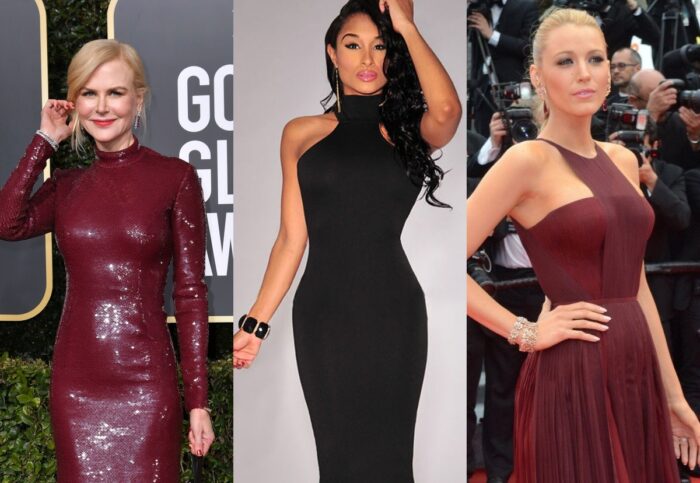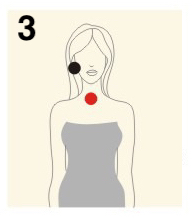 3 – A dress with a bust "balcony" can expect a choker on the neck and not big earrings.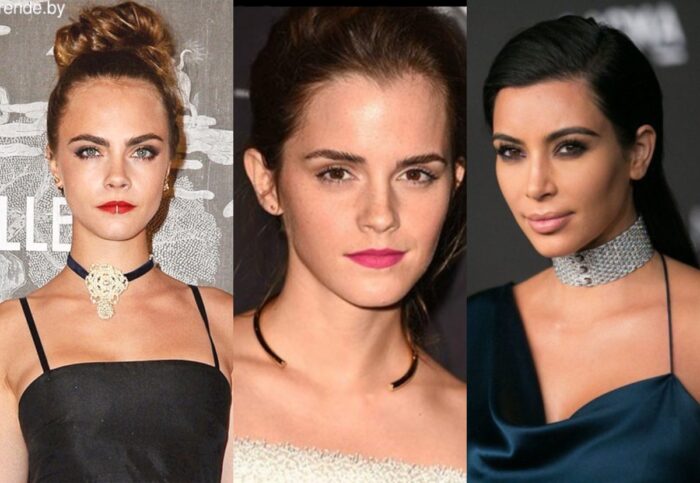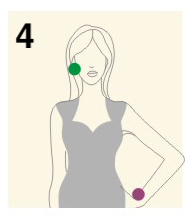 4 – The graceful neckline is already an adornment, therefore in this case it is better to emphasize the beauty of the face with long earrings. And put a bracelet on your hand.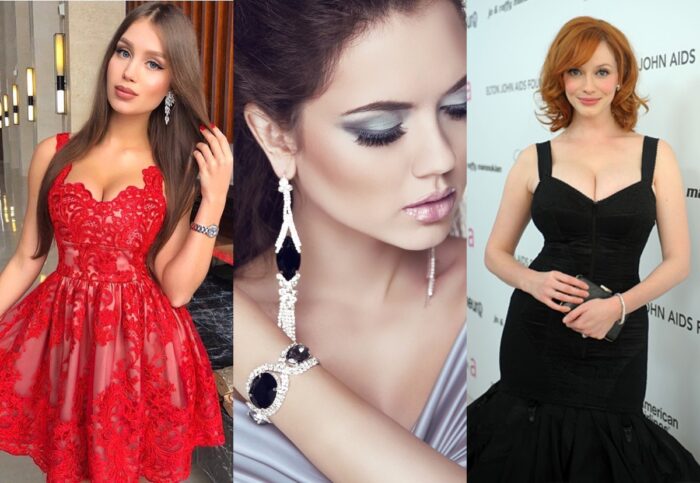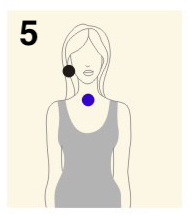 5 – A deep neckline will be combined with a long pendant and small earrings, which will make your look sophisticated.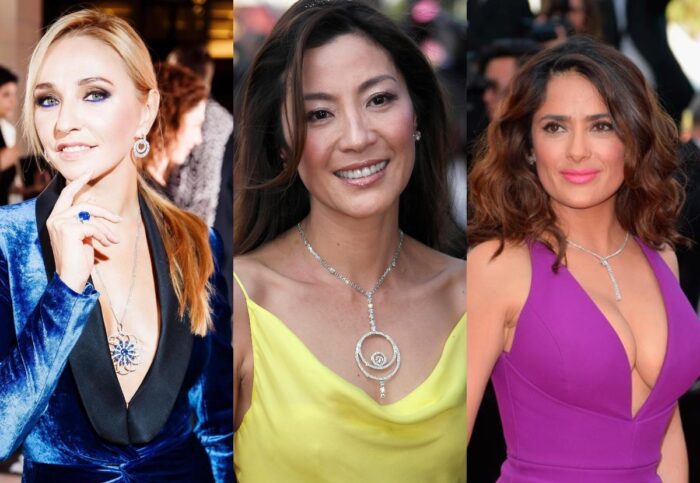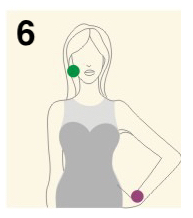 6 – A neckline with a net is also better left without a necklace, so put on elongated earrings. Accompany them with a bracelet.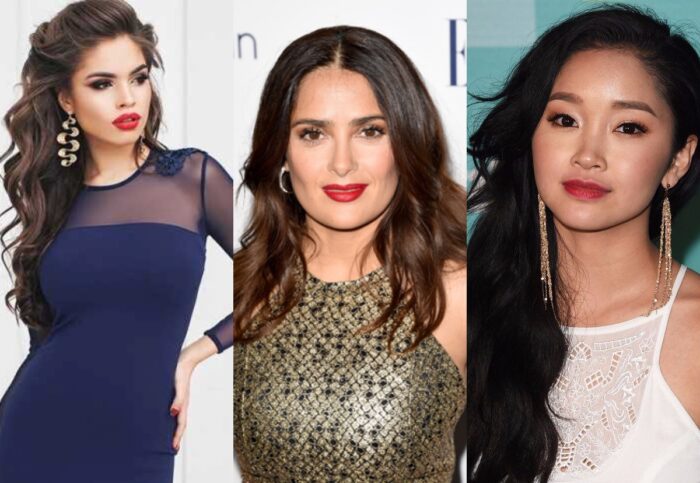 Hairstyle & Earrings
High hairstyles (high buns, buckle hairstyles, shells, etc.), in which the neck and ears are open, good with long earrings with pendants, as well as chain earrings. There are no completely inappropriate options here.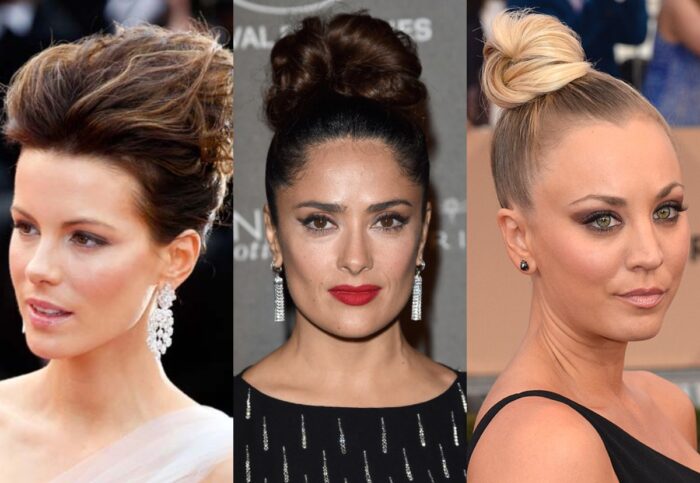 For the neat hair on the back of the head (low buns, drums, rollers), long, refined earrings are suitable. In the case when the ears are open, you can wear studs or round earrings.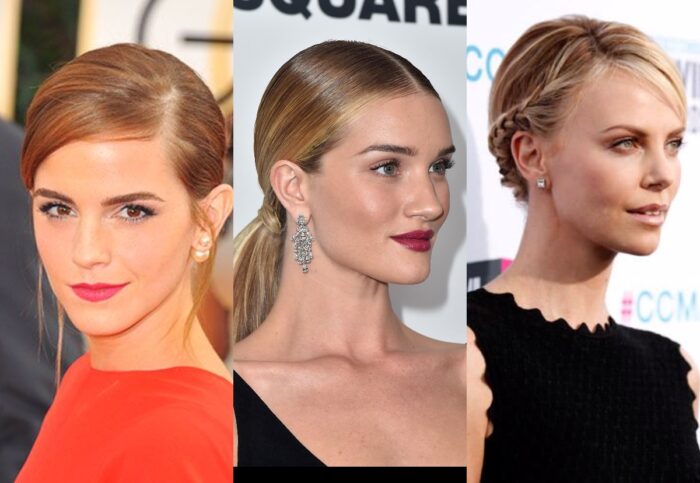 For short haircuts, it is better to choose earrings that will be longer than the hair.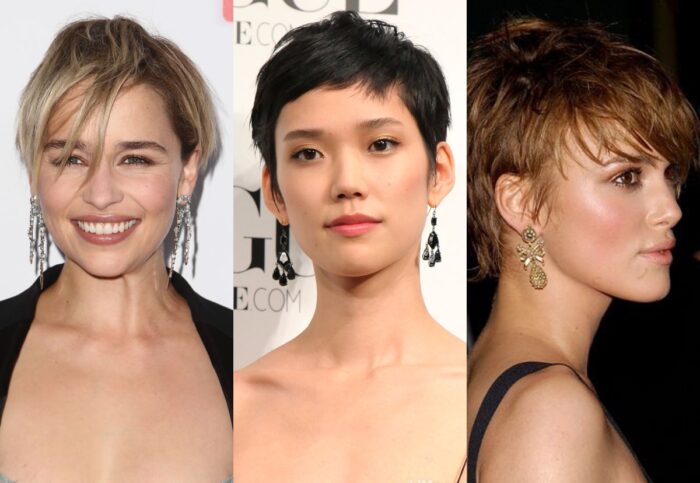 For volumetric hairstyles with waves and curls perfect is to choose big catchy earrings.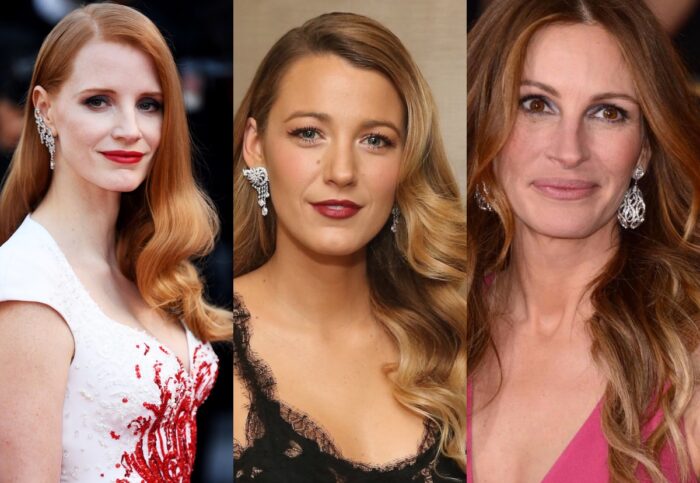 Long flowing hair goes well with big earrings with pendants, elongated earrings or large rings is also a good option.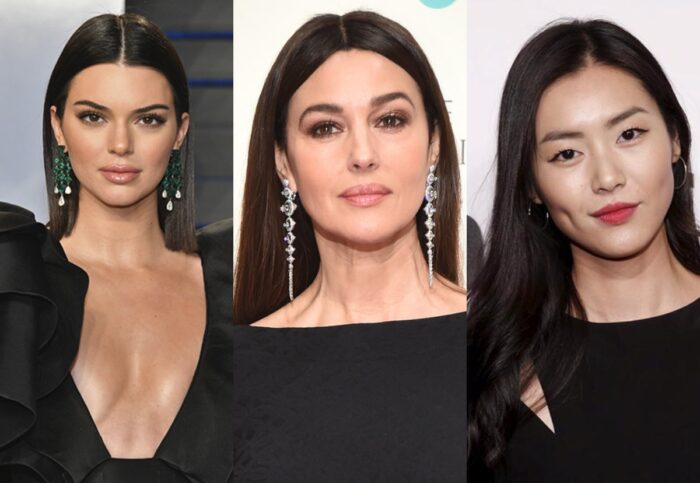 For an asymmetrical hairstyle, the best option is different earrings, when there is a voluminous earring on the open ear, and a small on the ear that is hidden under the hair.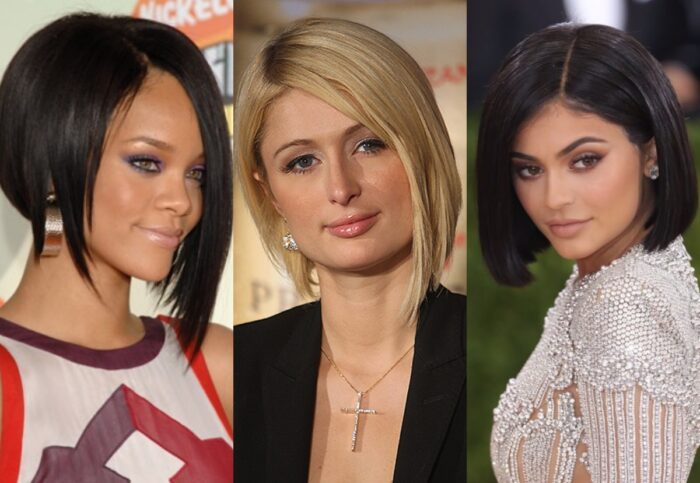 Now it is time for little test! How do you think, what mistakes did the celebrities make when choosing jewellery?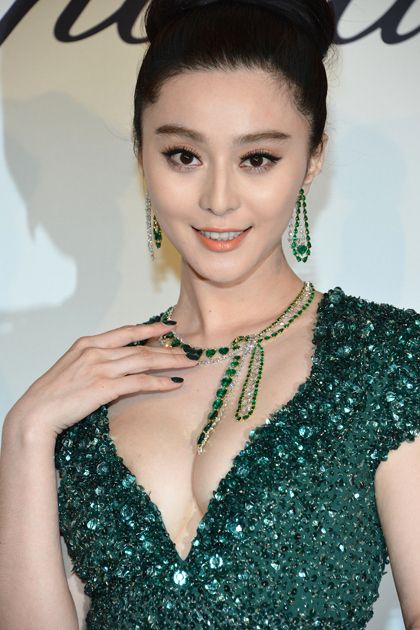 Fan Bingbing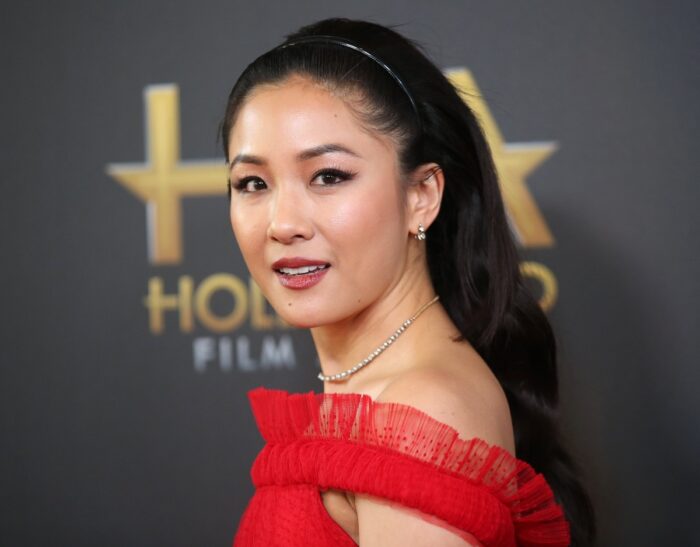 Constance Wu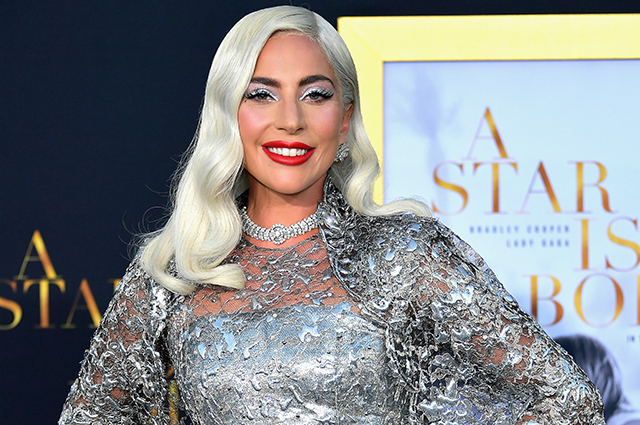 Lady Gaga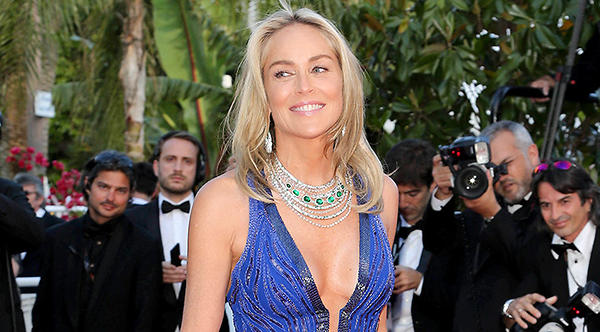 Sharon Stone
Dear ladies, I hope now you know better how to choose earrings according to your features and how to pair them with your look. If you still have any questions, please let us know in the comments!