Dear ladies, manicure is one of the best summer accessories which help you to express your individual style and achieve that "Je ne sais quoi" look. Do you know what is your handshape? How to achieve illusion of slimmer fingers? If you attend a gala event, how should be your nails? Let's discover together!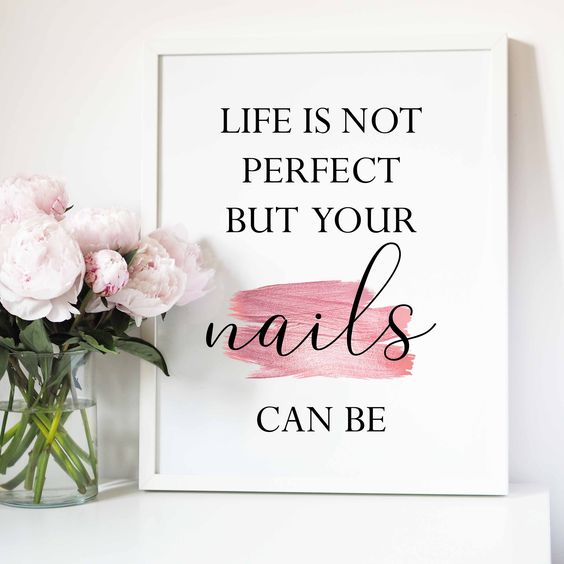 The Shape
Let's explore the most common shapes and find the most suitable nail shape for you!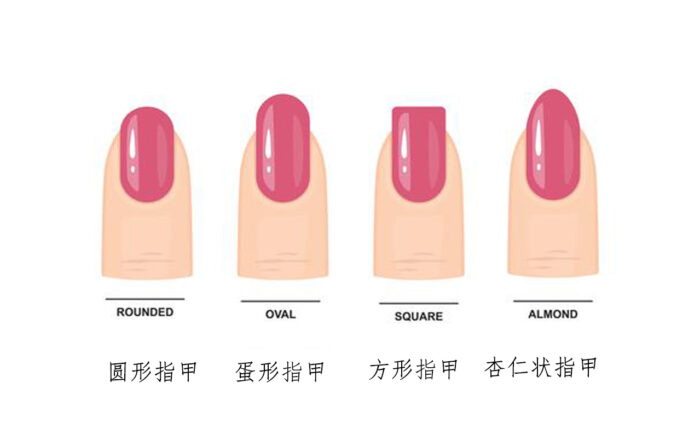 Rounded


Round nails protrude just a little beyond the tip of the finger, this makes them strong. This form is suitable for short nails, as it makes them neat
Oval


Oval nails do most often. They look elegant and visually lengthen the fingers. Oval shape can be shaped with both long and short nails.
Square


Square nails look good with long length, short ones can create illusion of fat fingers. But they are not very resistant. Their corners extend beyond the limits of the finger and can break off over time
Almond


The almond is distinguished by a narrower tip. This form visually lengthens and makes the fingers slimmer. Many girls feel like "cats" with such nails. This shape requires only long nails.
Now, when we know about the most popular shapes, how do you think, which one will fit you? "The shape of the nail should mirror the shape of your cuticle" – as simple as that.

On the photo you can easily see which nail shape suits you according to your cuticle, take a second to check your cuticle. Then, what about hand shape?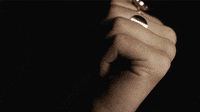 Look at your hand and answer a question: How does your hand look?
Go for Oval or Almond shape
Go for Square or Oval shape
Go for Round or Oval shape
Go for Square or Almond shape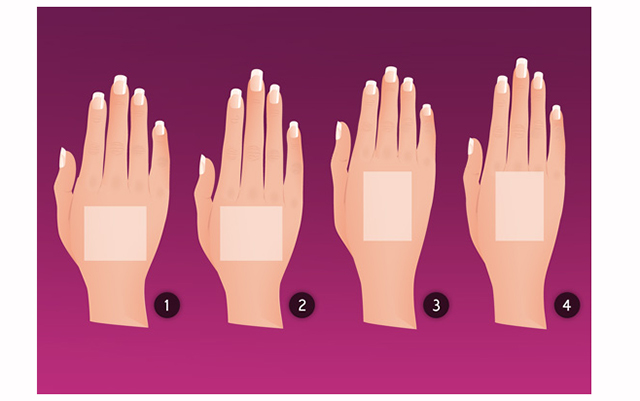 Tips for slimmer fingers
If you have short nail base, wide hand or just want to have slimmer fingers, we recommend:

Have long oval nails in nude colors. It will make your hand and fingers longer and slimmer!
Apply design with vertical or diagonal lines – visually will elongate your nails.
Occasions
Speaking of nail decoration, some designs are preferable than the others. We are covering 2 types of occasions: special events and business occasions!
Special events
Are you going for wedding? Cocktail party? Gala? Be ready to shine!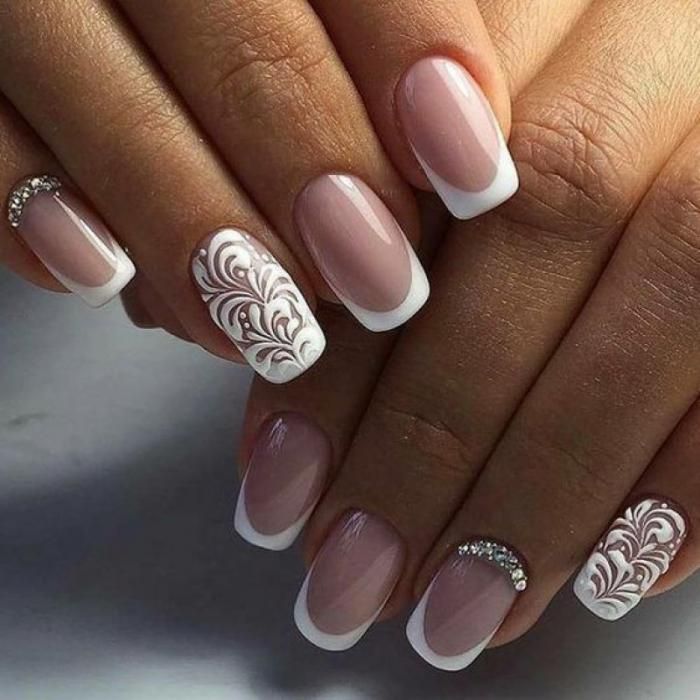 If it is your wedding, you are allowed to have long nails with cute design and zircons. Colours could be white, pink, golden and of course red.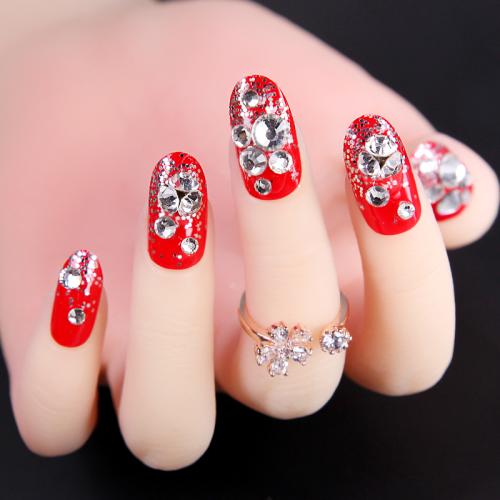 Gala is an elegant event where you want to show your best ladylike outfit. Well, do it! The main concept of Gala manicure is having glitters & zircons.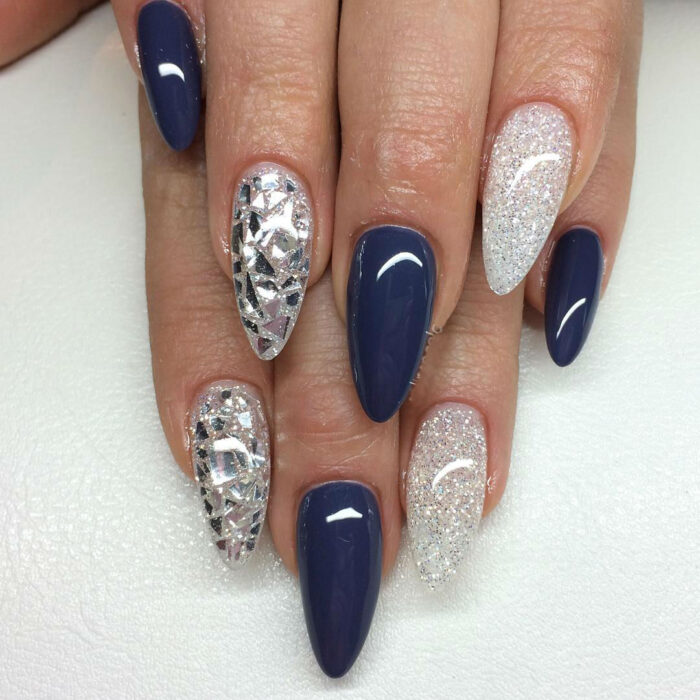 Best option is to match dark colors, like dark blue or deep red, with metals. It is bright and official.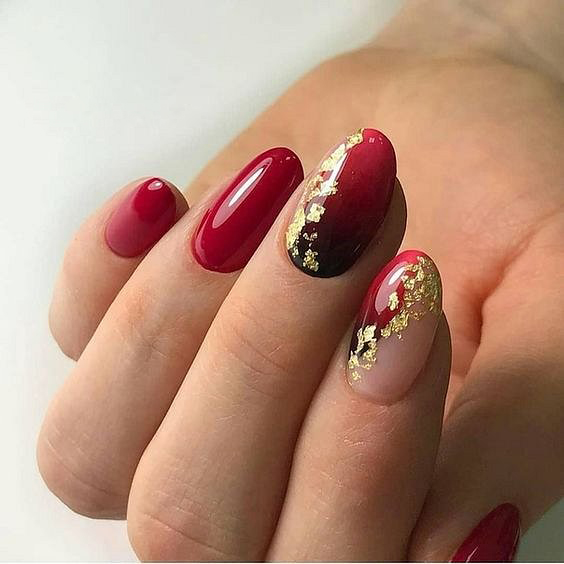 Cocktail party manicure doesn't have big difference from Gala, but you can pick something less formal and play even with sparkling colors.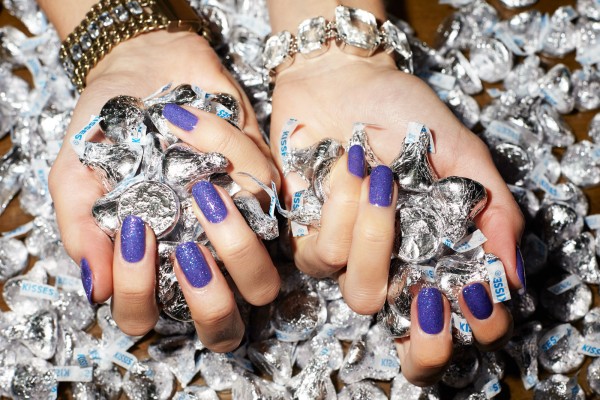 Business occasions
For formal events, like work, business meeting, job interview, you should choose something humble and simple. The best option is always the French manicure.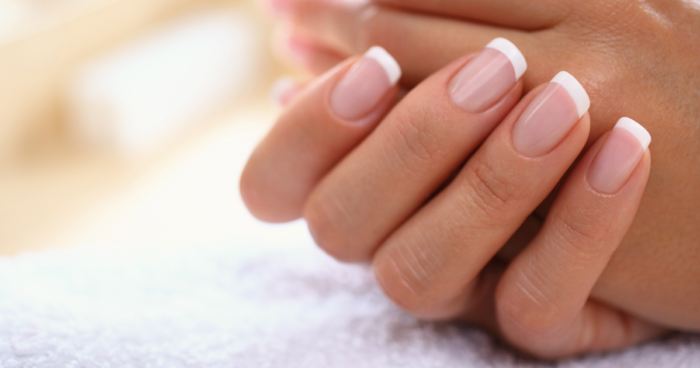 You also can do manicure in nude colors, or light pink, light blue.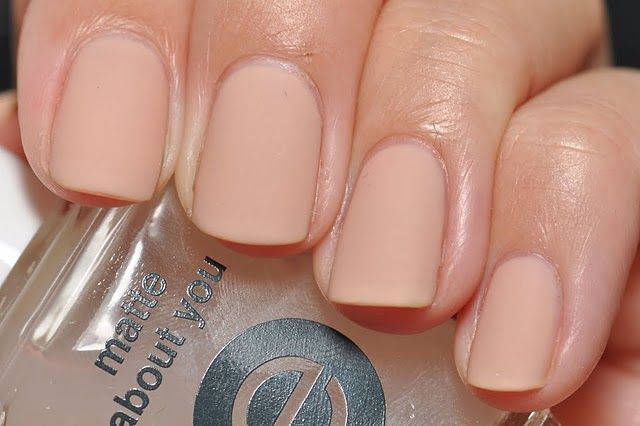 If you prefer catchy colors, red is considered to be classy. But remember, it should be more dark than bright. Bright red can be distractive.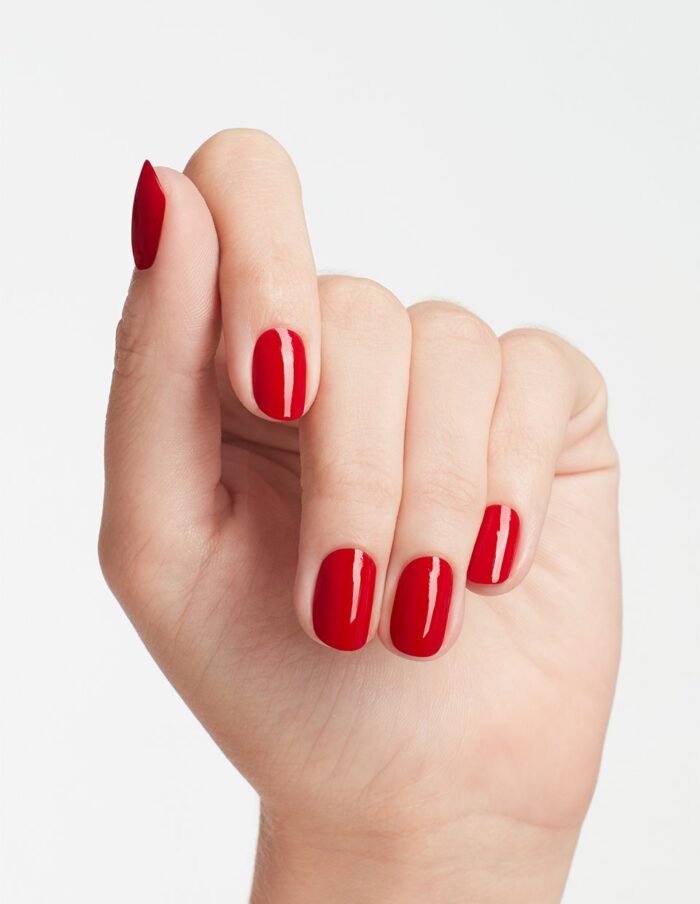 Nail length: it is recommended to have short nails. Or at least not too long.
Final thoughts
Make sure that your manicure goes well with your outfit – matching in colour and style.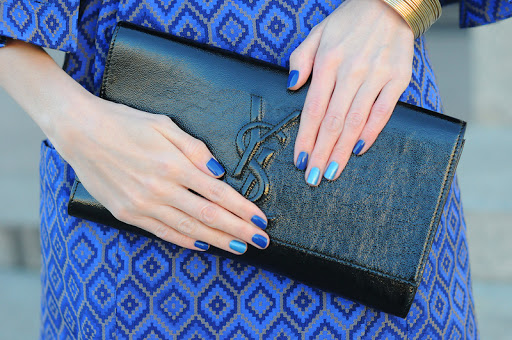 Choose the colours that flatter your skin type – a cold or warm shade.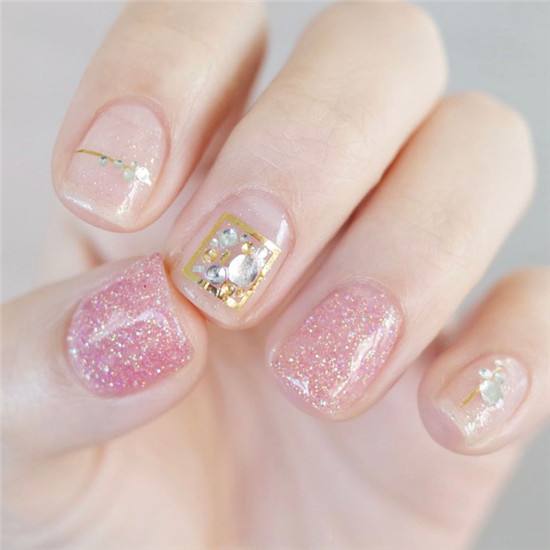 Remember the magic formula:
The less details your manicure has, the more it is formal!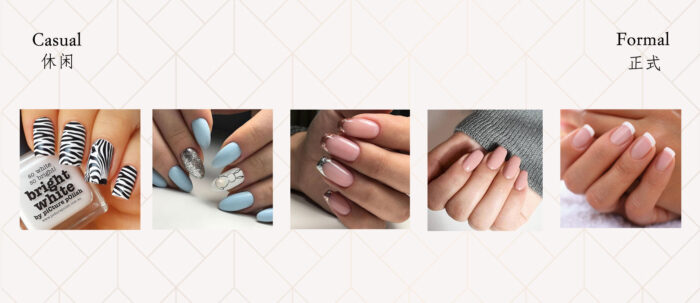 Dear ladies, I hope now you have a clearer picture! Would you like to know how to get rid of chubby fingers? Let us know in the comments!
Quiz
If you attend a Gala, which style is more appropriate?