Dear ladies, it's summer again! Some are starting to worry about how to have an elegant look during summer. Don't worry about that, as long as you could dress to show the best advantages of yourself, you will make it! Today, we will talk about how to look slimmer with summer blouses, discover with us!
Shoulders type
"Show best advantages and hide disadvantages", you could visually look slimmer if you follow this rule. Let's first have a look at our shoulders type: slopping shoulders; broad shoulders; narrow shoulders, and regular shoulders.

We should know that shoulders shape is visually very important to have an elegant look in summer. Broad shoulders with obvious trapezius muscles would easily make you a giantess. Check our arm exercises, and follow the trainings to get slimmer arms & shoulders.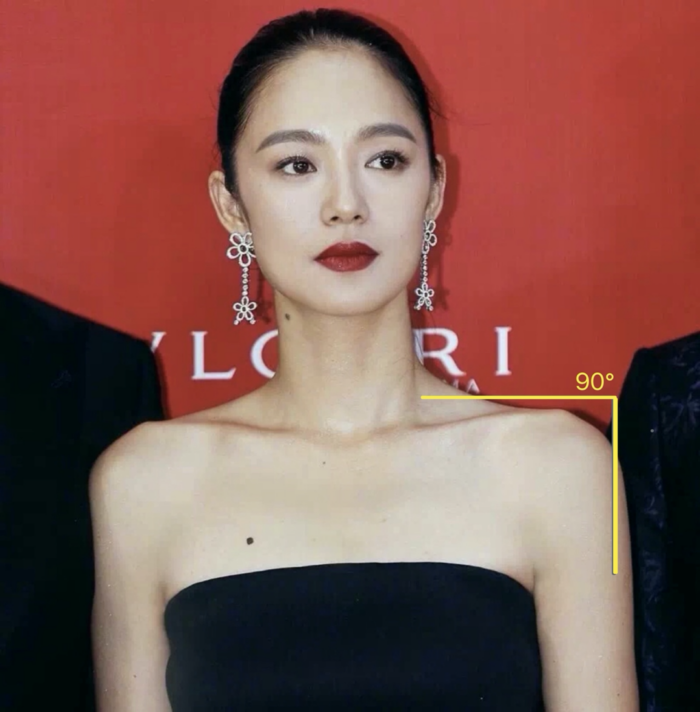 Elegant shoulders shape-parallel lines
Rules to follow-collars
In order to hide the disadvantages of our shoulders, the easiest way to choose the collar suits you the best. According to shapes, we could categorize collars into: round, square, heart, boat neckline,v-shape neckline, etc. Check our advice!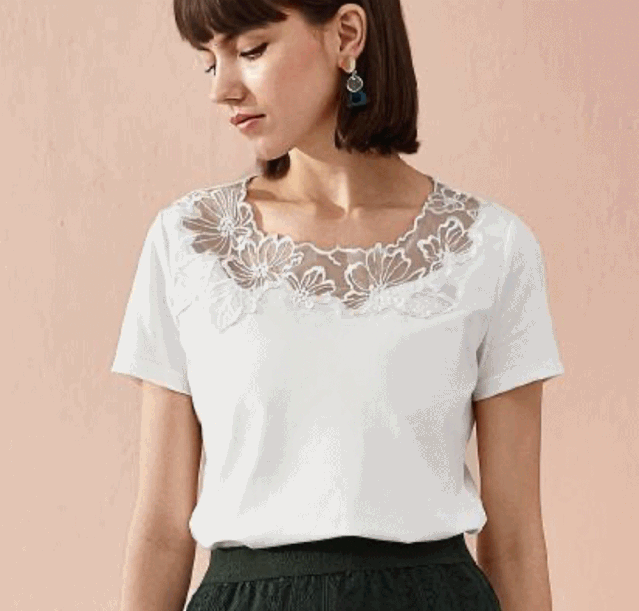 Round collar: the smaller the round collar, the shorter your neck may look to be. Try to show more the skin of your neck and collarbone.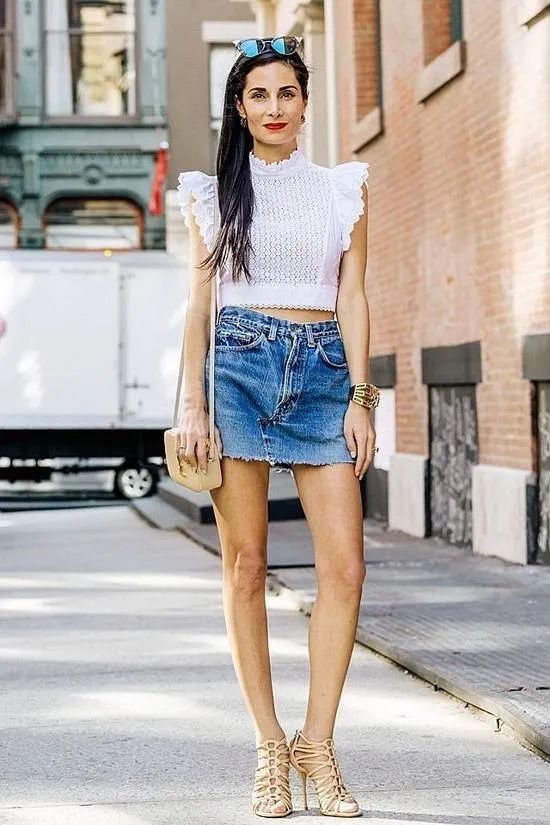 Small round neckline:suits ladies with long neck and small face
Blouses with broad collars such as broad square/broad heart shape, or boat neckline & bare shoulders will help you appear a smaller face, however they will also expose your shoulder line. If you are a lady with broad shoulders or obvious trapezius muscles, be careful with these styles. Or you could use your hair to hide the muscles if you really want to try.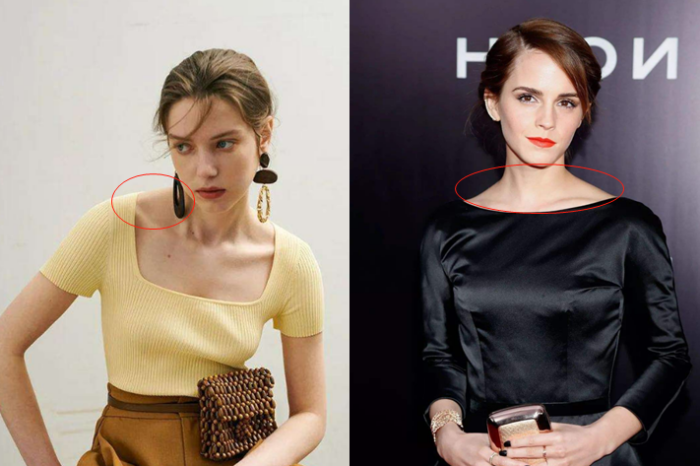 Trapezius muscles can be obvious with such collars
Ladies who have narrow and slim shoulders could try with boat neckline& bare shoulders blouses, you will look gorgeous with such a style.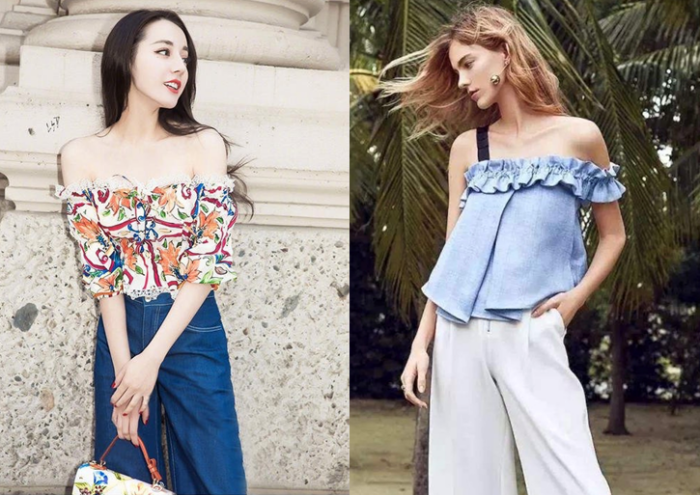 V-shape can help you elongate your face and achieve a slim upper body, don't hesitate to try it! You could choose the types that hide the trapezius muscles and at the same time show the collarbones, they are the best.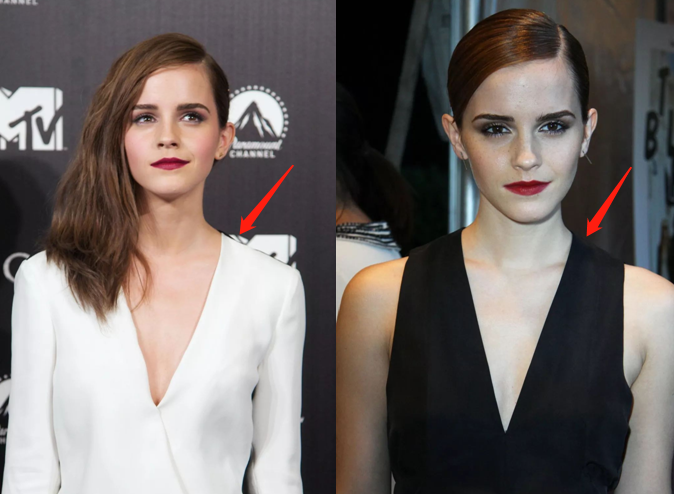 Trapezius muscles are covered, V-shape enlongates the face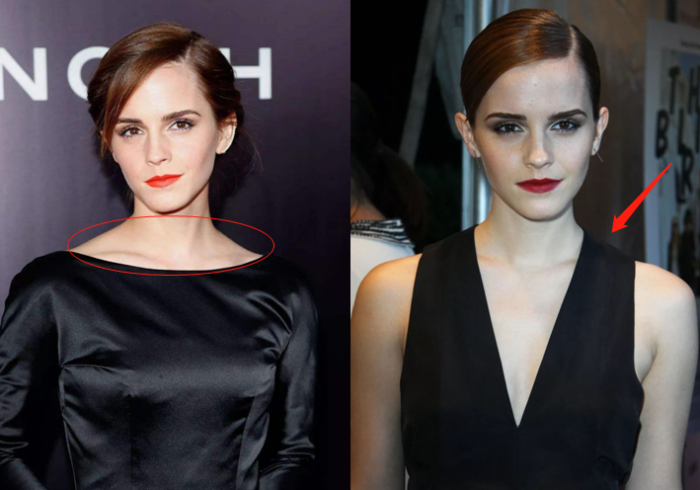 Check the contrast!
Rules to follow-sleeves
The next rules to follow are about sleeves. Puff sleeves seems to be the trend in 2020 summer, but it doesn't suit everyone. The most common sleeve types are: puff sleeves, flare sleeves, bishop sleeves, dropped shoulder sleeves, etc.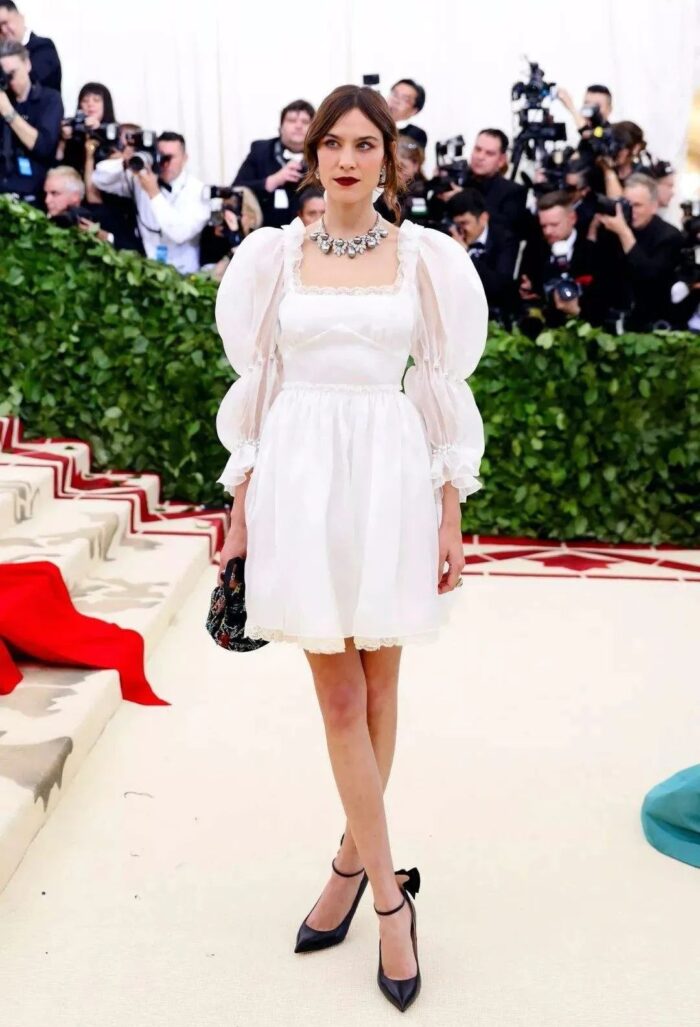 Ladies with narrow shoulders and slopping shoulders should wear more puff sleeves, as the puff will increase the width of your shoulder; or you could try with blouses have shoulder pads inside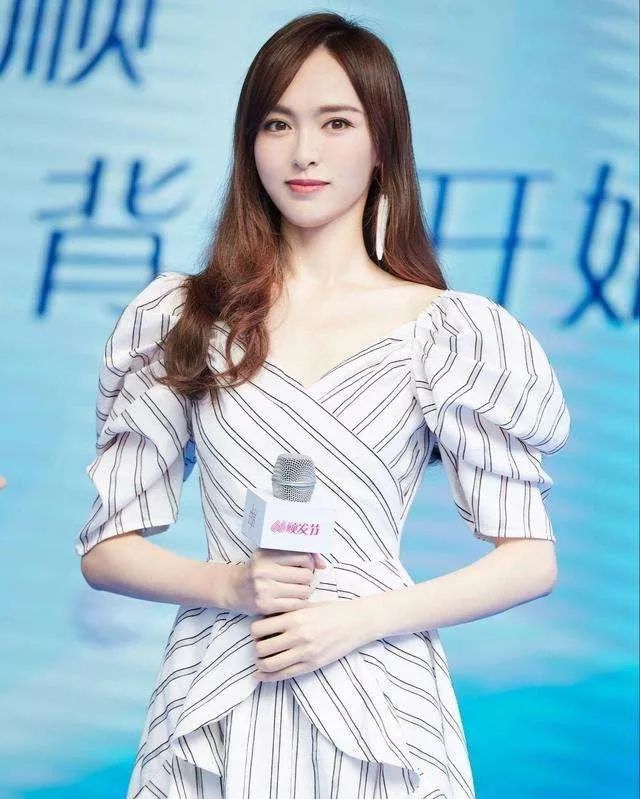 For those who have broad shoulders, short puff sleeves won't suit you well. We would recommend you shirts have flare sleeves, bishop sleeves, and dropped shoulder sleeves. These designs will balance your shoulder width with your upper body. Avoid complicated design above shoulder line.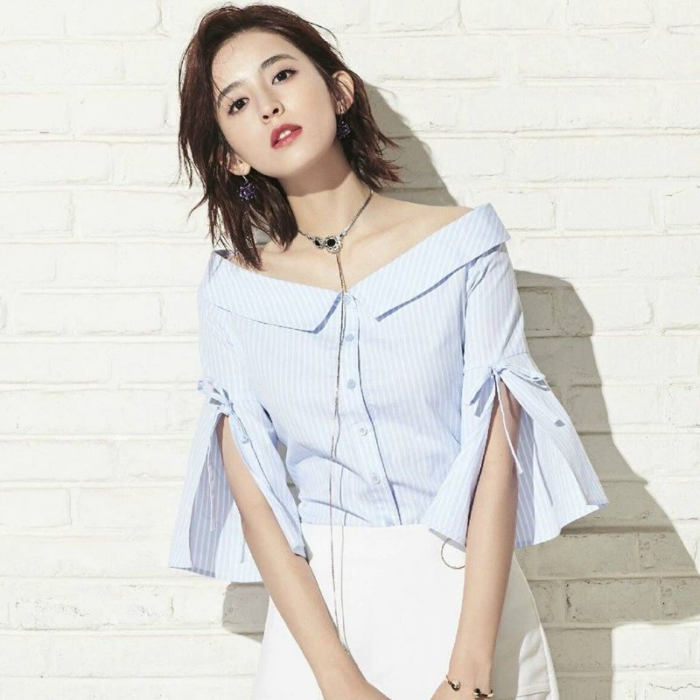 Flare sleeves will balance well the shoulder width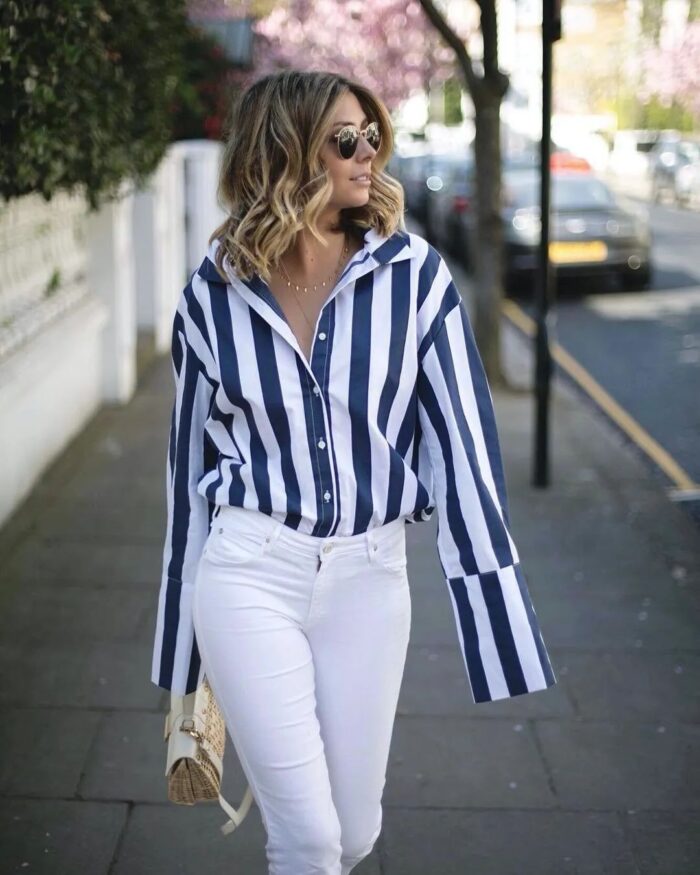 Dropped shoulder sleeves can hide your shoulders
If you want to hide your upper arms, then you will need loose puff sleeves and loose bishop sleeves; and try those with 3/4 sleeve length to show your delicate wrists.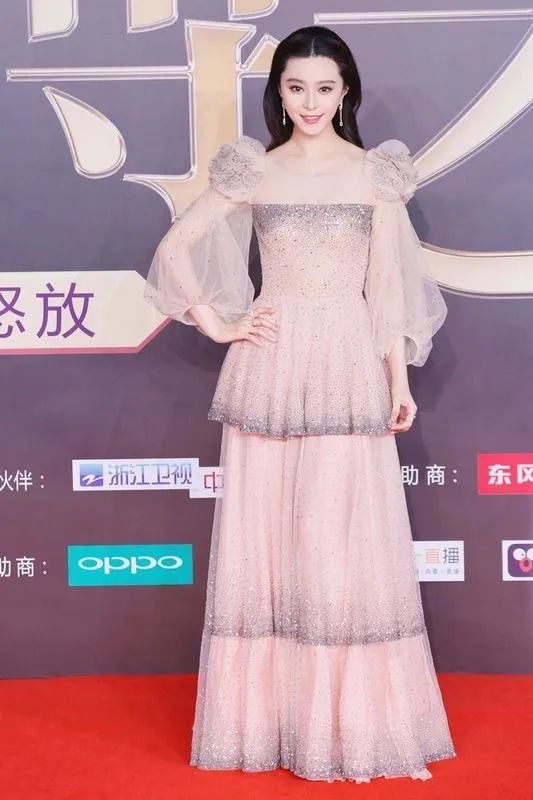 Big bishop sleeves
Transparent sleeves won't hide chubby arms, please be careful with it!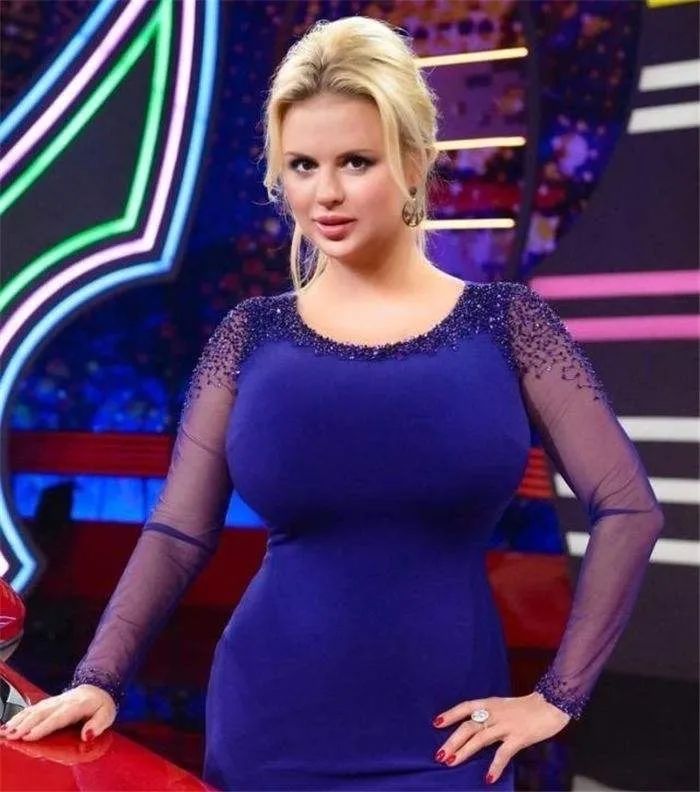 Here we are, now you just need to try different styles and you will find your favourite ones. Be confident and don't be afraid to show your charism!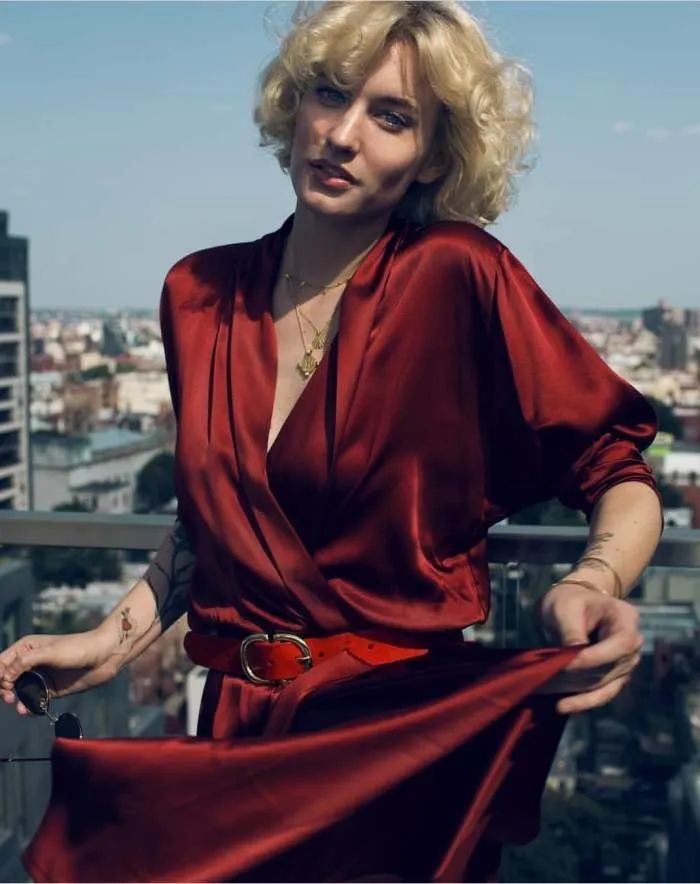 Next time we will share "how to look slimmer with trousers/skirts" , keep following~