Dear ladies, I am sure you won't miss a beret hat if you are really into French style. With a beret, you could easily achieve the retro & elegant sense you are looking for. Today, I will share with you the tips for wearing beret, learn it together with me!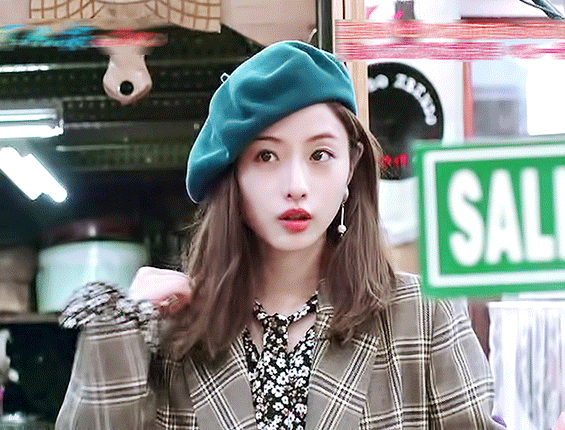 Different types
Basic beret
A basic beret won't have any extra accessories on its top. It is simply an elegant hat in beret shape.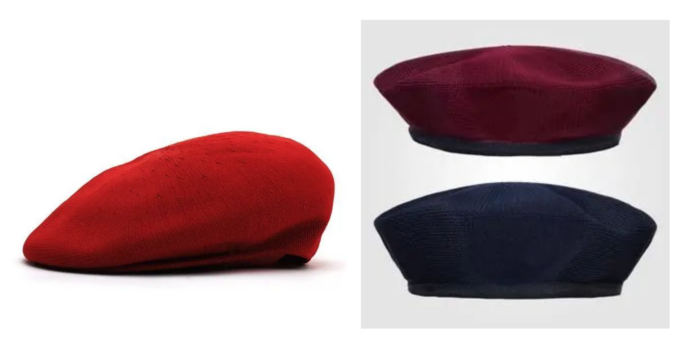 Painter's beret
If you can find a small & cute "tail" on the top center of a basic beret, then you are actually having a painter's beret.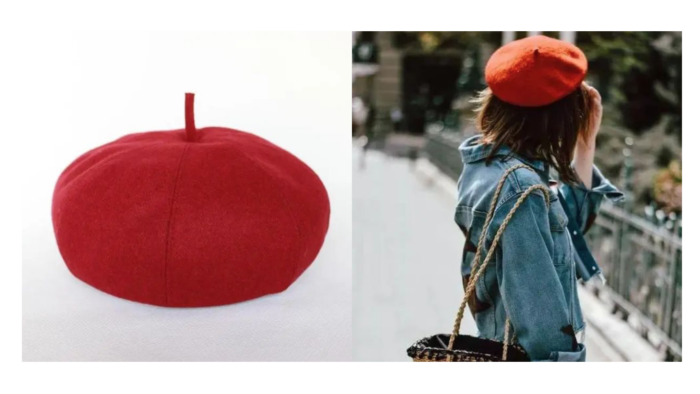 Newsboy beret
A newsboy beret means adding a brim on the basic beret.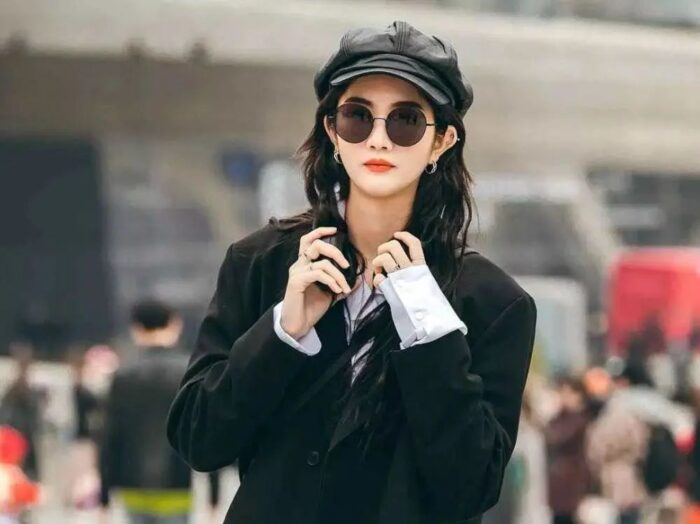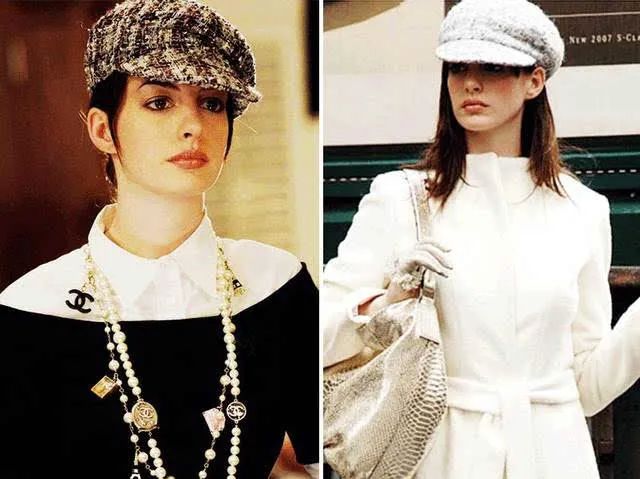 How to choose the right beret
Wearing a beret could help modify the proportion of your face shape. And you have three ways of wearing it to achieve this purpose: facing front; putting sideways and pulling back.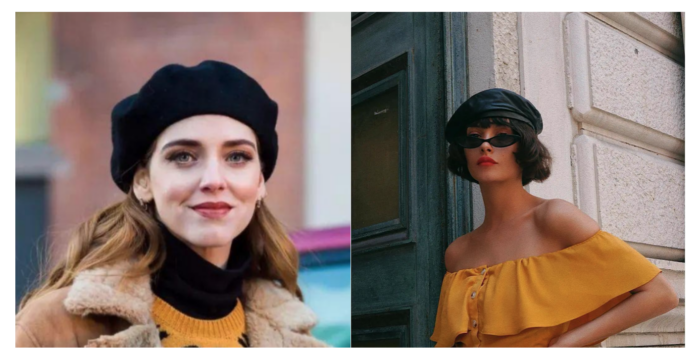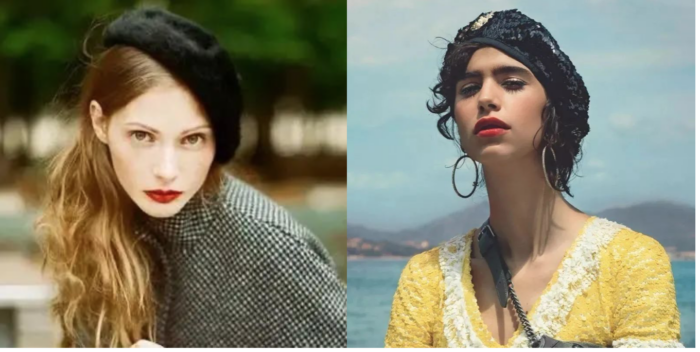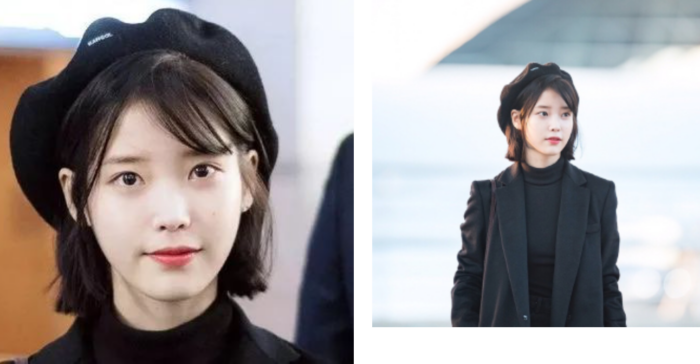 On top of that, you should also take your face shape, skin colour and your hairstyle into consideration.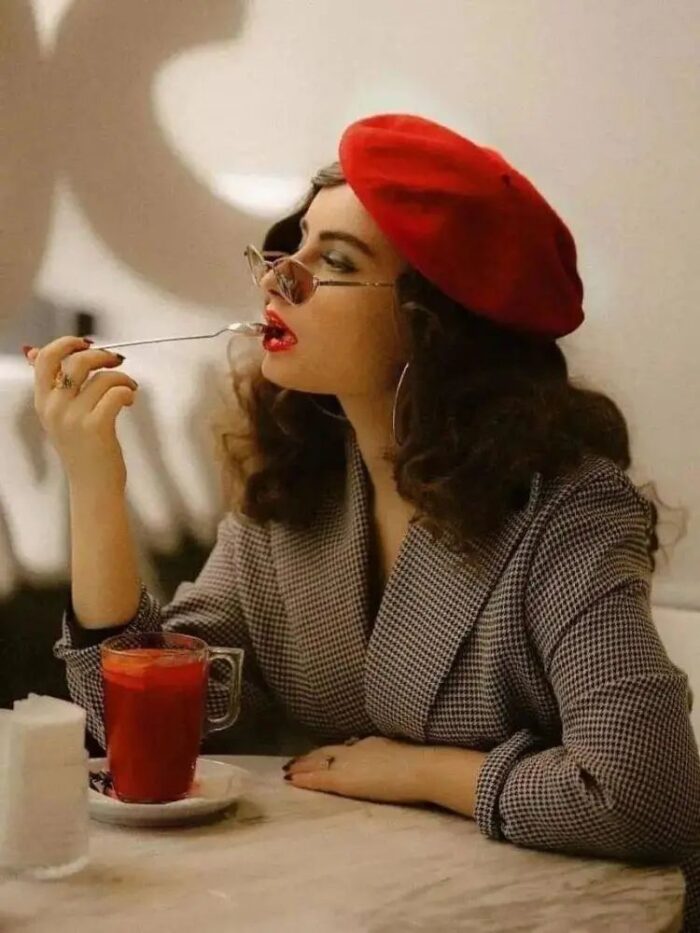 Tip –Face shape
Round face:
If you have round faces, you should choose a crisp beret that won't lose shape easily. The hard side of the hat should rather facing front to elongate your face. You can also adjust your beret a bit to the side.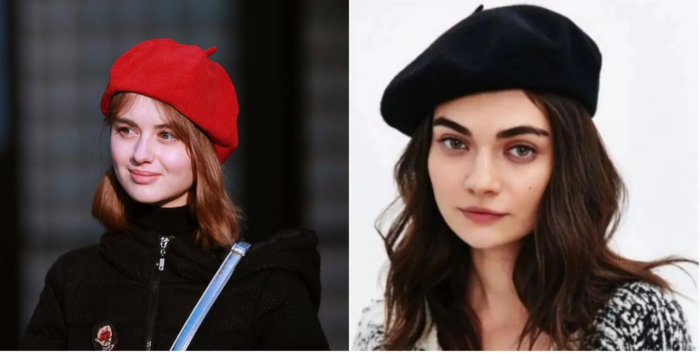 Don't wear it in the "pulling back" way, as your face will be totally exposed.
Long face:
For ladies with long face, I would suggest you to wear your hat more in the front, please do pull down the edge of the hat, in order to cover a bit your forehead.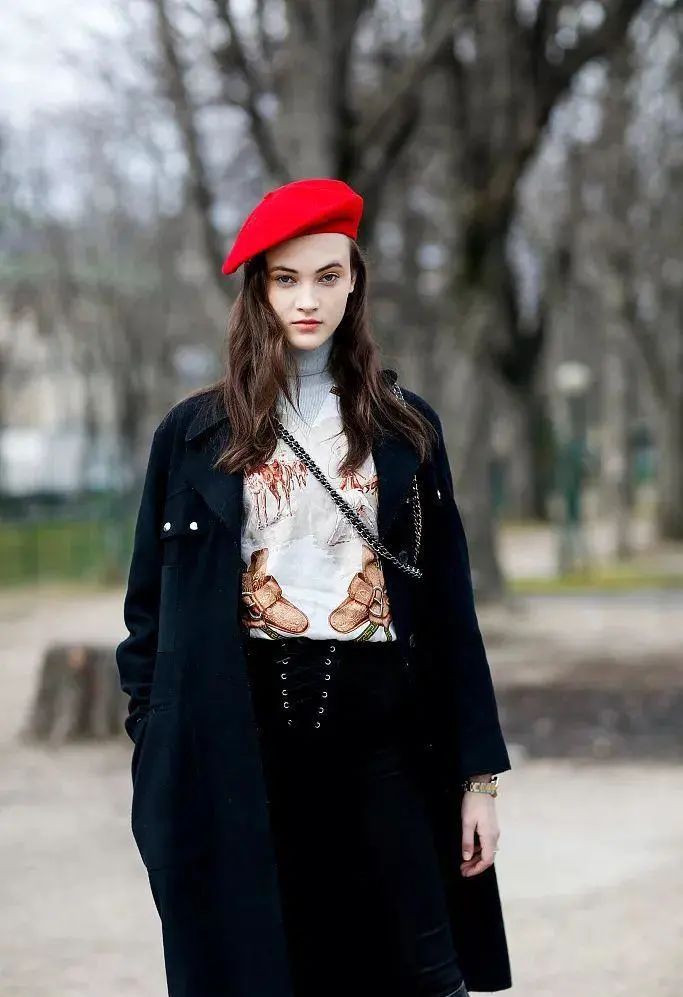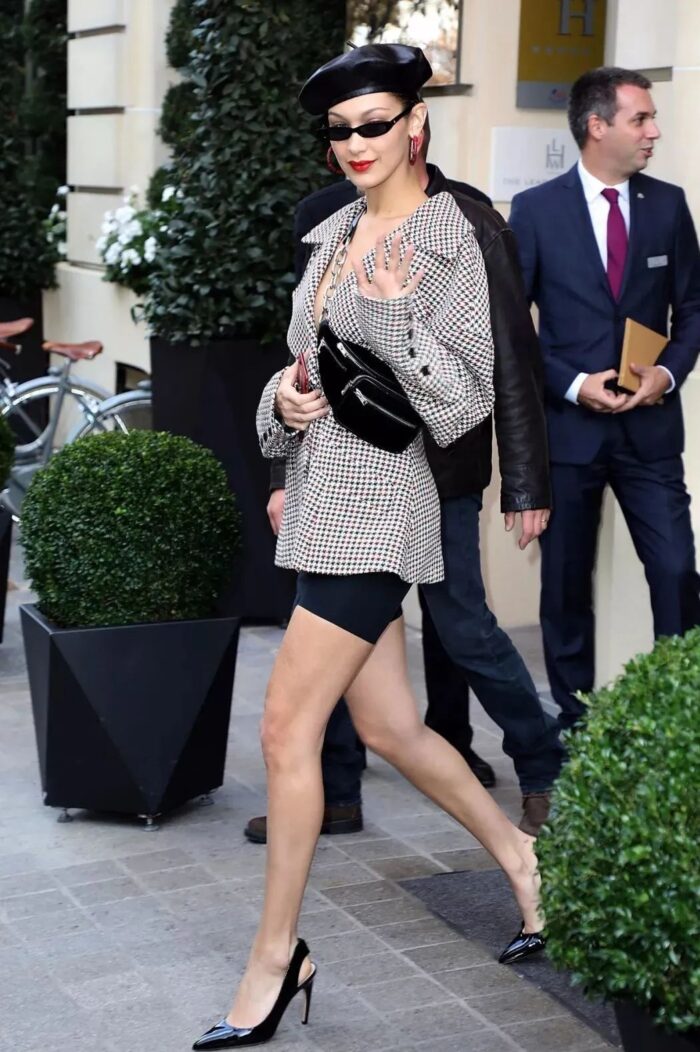 Don't choose those with soft materials. The loosen shape won't help you to create the inverted triangle visual effect on your face.

Square face:
Do choose a beret with a round& smooth brim if your face is square. Or those with soft materials also fit you well. Rather wearing it on the side.


Don't choose newsboy beret.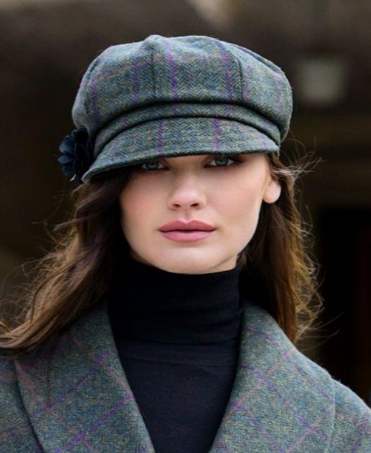 Heart/oval face:
Pulling back the beret is suitable for ladies with heart/oval small faces. Or for those who are confident to show their faces.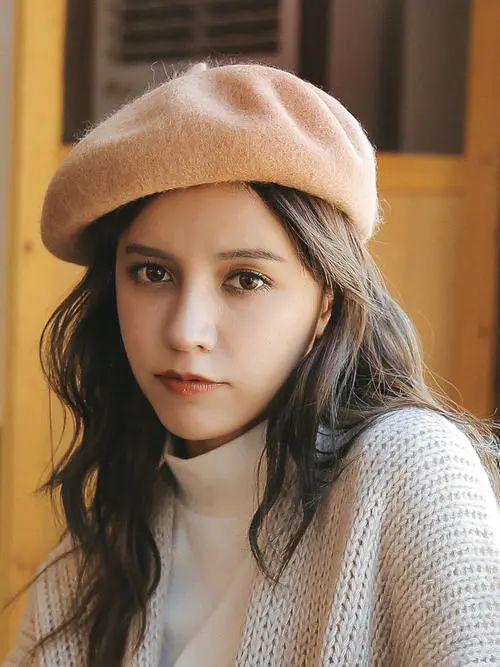 But if you really do have very slim small face, don't choose big heavy berets or berets with huge brims, your face will disappear in your hat.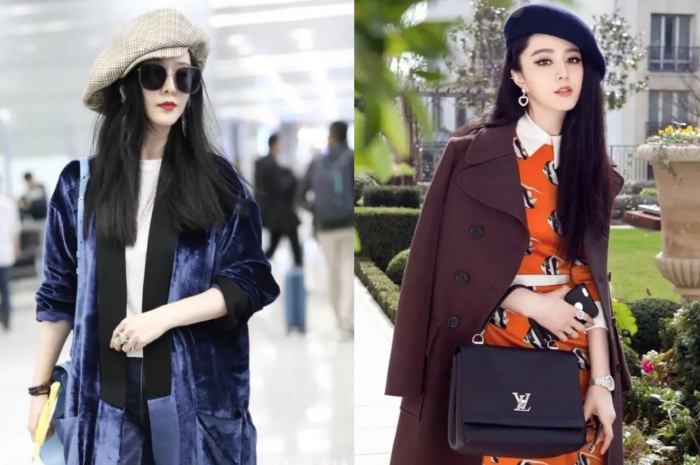 Tip-Colour protocol
Choosing the right colour to wear is also important. As for beret, you should match the beret colour to your skin colour.

Our advice
Yellowish skin: don't wear yellow/green hats.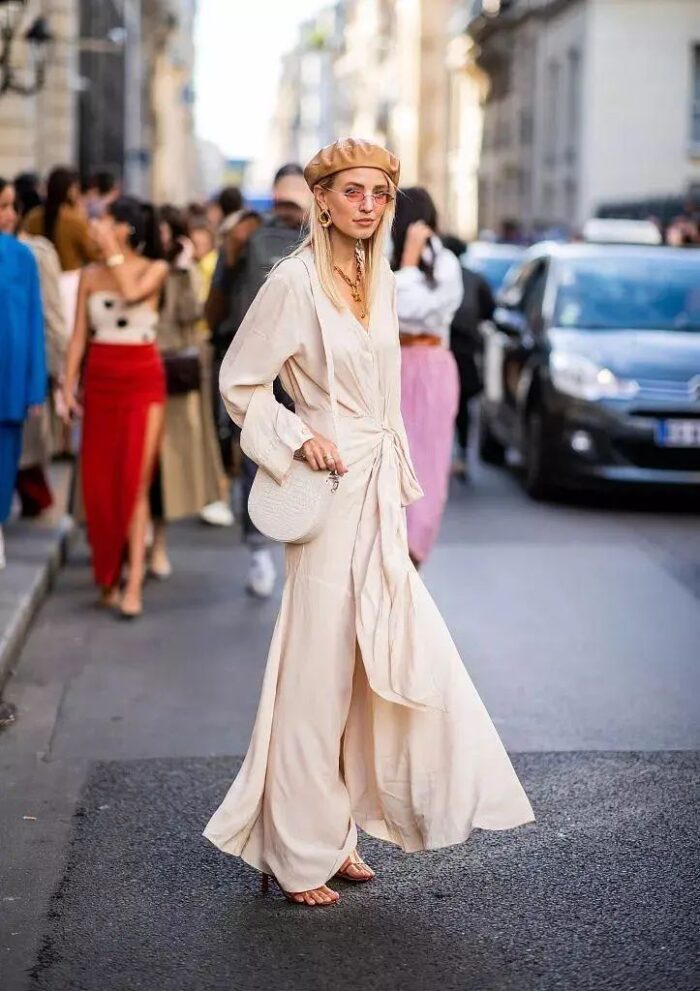 Grey & Dull skin: choose colour with low purity. Don't wear a hat with shinny colours.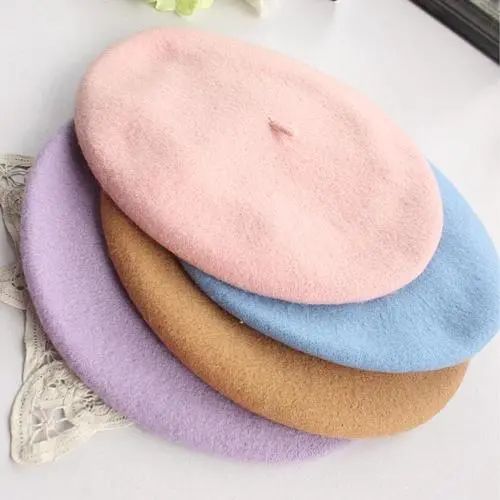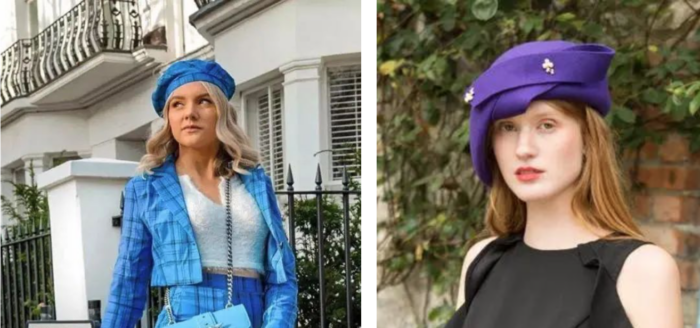 Pale/white skin: lots of colours will fit. But better avoid white hats; otherwise you will look unhealthy and paler than ever.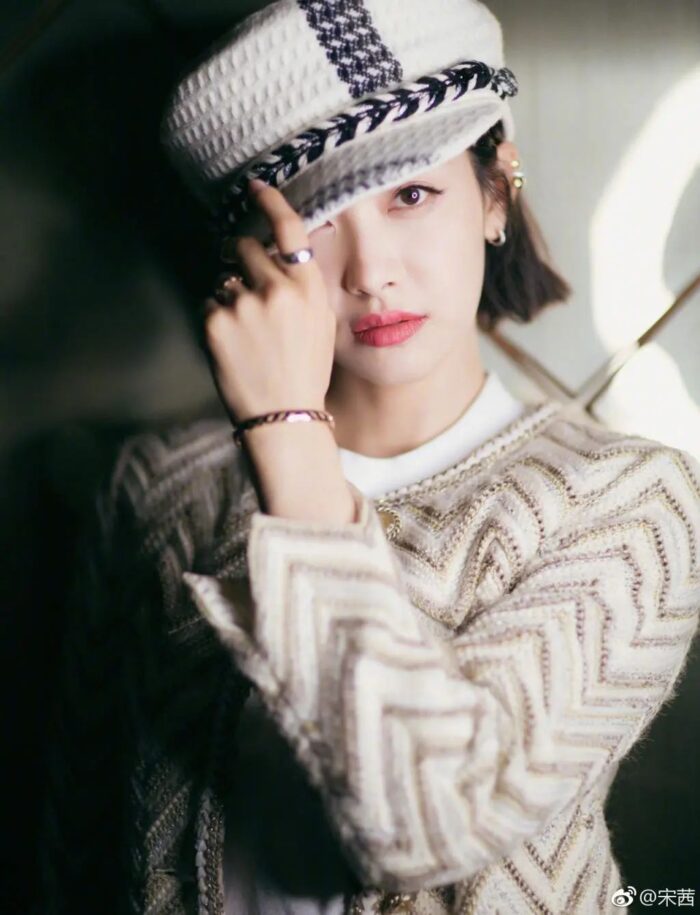 Other tips
Berets with loosen shapes are perfect for casual occasions. If you want to be more formal, your berets should be crisp.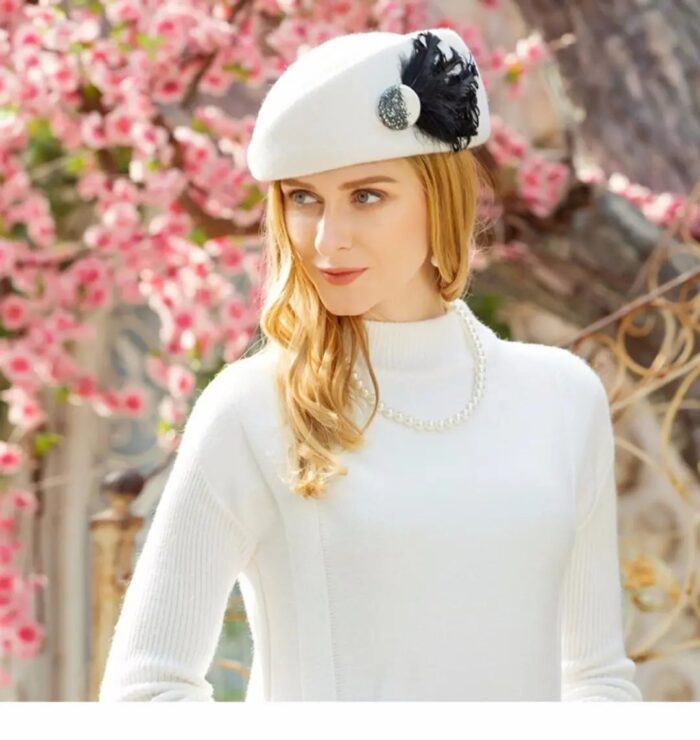 The size of your beret should fit your head circumference, it can be slightly bigger.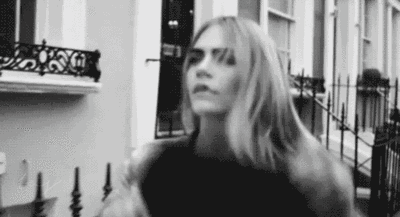 The most important is: you should really try it to see how it looks like. Now, do you know how to choose your own beret?